Barley porridge and liver casserole diversifies breakfast and gives the body strength for the whole day!
Everyone has long known that among offal the liver is most useful. There is a huge amount of iron, copper, vitamin B12, folic acid, selenium, methianine, thiamine, choline, ascorbic acid, etc.
Yachka is also very useful and even rich in protein, which is not a frequent occurrence for food of plant origin. Yachka is useful for both ordinary people and those who experience constant physical exertion.
Below I will tell you the recipe for this very useful barley porridge and liver casserole.
Time for preparing: 1 h. 20 min.
The difficulty of cooking: simple.
Cooking progress:

First we need to cook barley porridge. Pour water into a saucepan and put 150-200 grams of yachts there. Water a little add some salt. Cook until ready 25-30 minutes.
Now we need to cook the liver. Liver can take any. I prefer chicken. In my opinion, it is more gentle. I cooked the liver in a pan with the addition of water and garlic. The liver usually cooks quickly, minutes in 15 minutes. While cooking do not forget to salt. Whole liver will need 250 grams.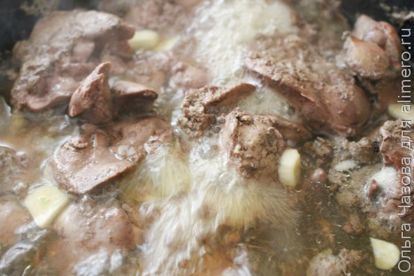 When the porridge and liver are ready, proceed to the preparation of the casserole.
In the cooled barley porridge break one chicken egg.
And sprinkle some flour, about 100-120 grams. All well stirred.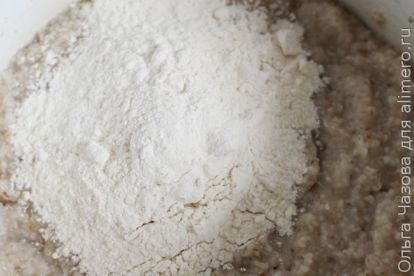 Now we need a baking dish. I took foil.
Lubricate it with sunflower oil. And lay out a layer of our porridge with flour and egg.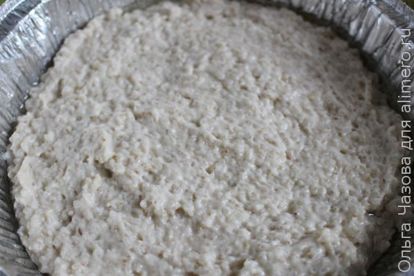 Now take the liver and grate it three. Sprinkle yachku grated liver.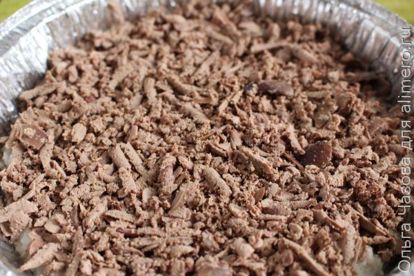 Now we need to prepare the fill. Take one washed chicken egg.
We break it in a cup. Then clean 2 cloves of garlic. Finely chop it and add to the egg.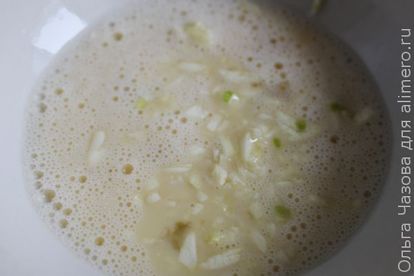 Now take 2-3 tablespoons of flour and stir them in an egg with garlic.
Add a little salt and spice. Add spices to taste. For example, I put half a teaspoon.
Mix everything well and pour our casserole with the resulting dough.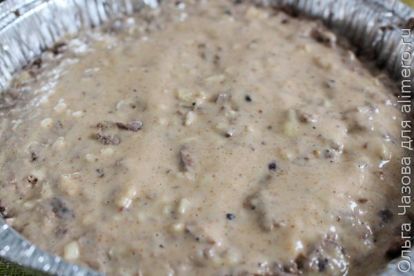 Turn on the oven 180 degrees and bake for 20 minutes until golden brown.
The casserole is better to eat chilled, but it is possible and hot. You can pour it with some sauce, for example, cheese, tomato or dairy.
Enjoy your meal and do not be afraid to experiment!