Yesterday I suddenly had a very tasty casserole from almost nothing! I think the recipe for porridge from an ax will interest many. Therefore, I share my creation …
Do not be intimidated by the long list of ingredients. The main products that I used are probably in your fridge now. These are tomatoes, onions and bread. Without them just can not do, but all the other components are easily replaceable depending on your personal imagination, taste preferences of the household and the contents of the refrigerator at a given time. In my opinion, the recipe – nowhere easier!
Time for preparing: 1 – 1.5 hours.
The complexity of the work: simple enough.
Servings: 6-8 pieces
The list of products that we need:
Onion cut into small cubes.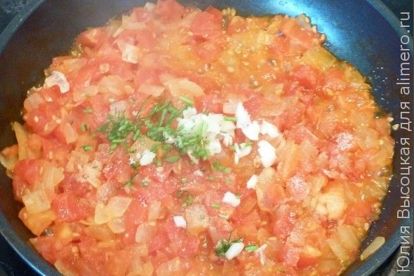 Cut into slices of bread. Do not shrink, the thickness of the pieces should be 3 cm at a minimum, otherwise everything will then spread out. We dip bread in milk from two sides and put it on the bottom of the mold.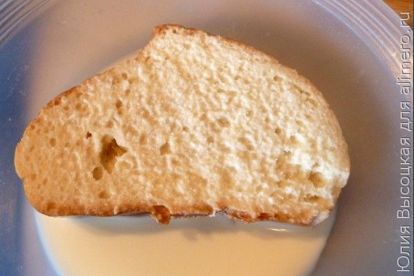 Next, a layer of stewed vegetables.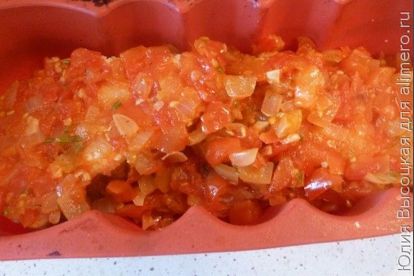 A little more bread, then tomato mass again. The final layer is grated cheese.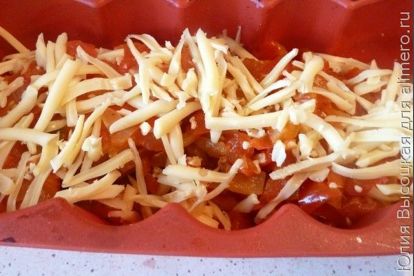 Fill the future casserole with a mixture of eggs and milk with salt.
We bake at an average temperature of about an hour. In this case, the casserole will grow significantly in volume and redden. Getting out of the form is easier when it is slightly cooled.
Thanks for attention!