This recipe helps me out in cases when I want to cook something not quite ordinary from the potato. After all, mashed potatoes or fried potatoes are familiar dishes. But when the soul (or stomach) requires a holiday, and there is no exotic in the house, a simple casserole of mashed potatoes may well arrange this very holiday 🙂
Or, if some amount of mashed potatoes remained from yesterday's dinner, then it can be turned into such a casserole – a simple and, nevertheless, elegant.
In addition, there are 2 ingredients that, in my opinion, are perfectly combined with mashed potatoes – cheese and dill. Therefore, the casserole turns out well, very tasty. In general, for those who want to diversify the menu – the very thing 🙂
And since I really liked the casserole, I decided to share the recipe with you 🙂
Complexity – very, very simple.
Time for preparing – about 1 hour.
To make a simple casserole of mashed potatoes, I needed these products: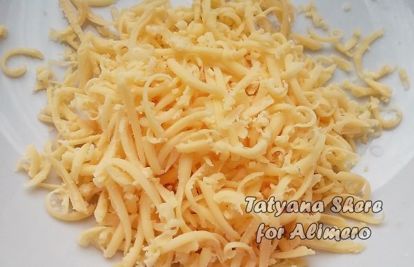 At the end of the boiling, salt the potatoes and add the bay leaf. When he was ready, turned it into a puree and added butter.
Mixed all the ingredients – potatoes, dill, 2/3 of the cheese and added a drop of ground black pepper.
The baking dish was greased with butter and mashed into it.
Leveled.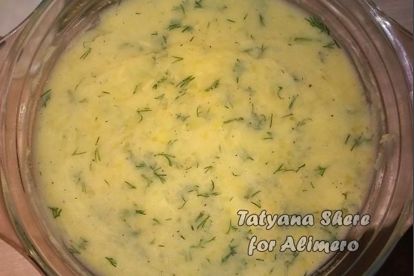 Sprinkled with cheese on top.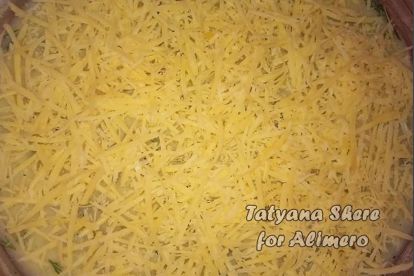 Sent in the microwave for 7 minutes at the highest power (but can be baked in the oven).
That's it, a simple mashed casserole is ready.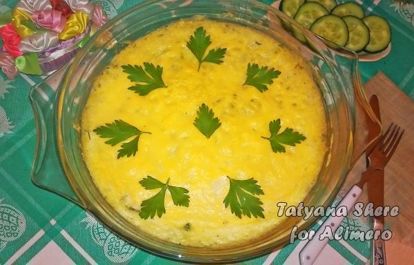 This casserole is suitable as a side dish for fish or meat. We had traditionally – with a salad of fresh vegetables. Delicious! Recommend 🙂
Good appetite!