I had a huge slice of cottage cheese in my kitchen today. For the most part, I decided to make a curd casserole for tea. Grandma remembered the recipe.
When we came to our grandmother in the summer (she had a cow then), she treated us to a cottage cheese casserole for breakfast. At that time, she baked it in the oven. Although the grandmother had the oven in the kitchen, baking from the oven was always more fragrant and tasty.
Now I don't have the opportunity to cook like a grandmother in the oven, but in the oven and in the slow cooker this casserole still left no one indifferent. The main thing is that the preparation of this baking is a non-laborious process, which even an aspiring hostess can cope with.
To prepare the curd casserole, the following products are needed:

Grease the form with butter. Pour in her curd dough.
We send baked pudding. In the slow cooker we bake on the Baking program for 1 hour. In the oven, bake at a temperature of 160 degrees for 30-40 minutes.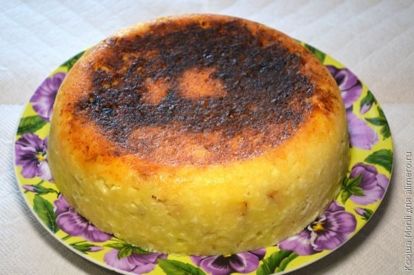 Finished casserole pour chocolate icing at will.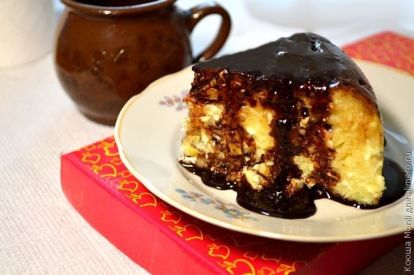 Enjoy your meal!