As a rule, in each family, the same set of products is used for cooking, since the preferences of each are already known. But sometimes it is worth looking around in the store to come up with a new dish that should diversify the menu and be sure to please the household.
We use cauliflower quite rarely in any dishes, probably, you can count the number of times when we cooked something with it. Today I was convinced that it was in vain.
The casserole turned out very tasty, even my husband (a hardened meat eater) appreciated my culinary efforts. True, in order to surely please my family, I added favorite sausages, which gave a spicy flavor and wonderful taste.
Degree of difficulty – simply.
Time for preparing – 40-50 minutes.
For preparations cauliflower casseroles with sausages us will need following ingredients: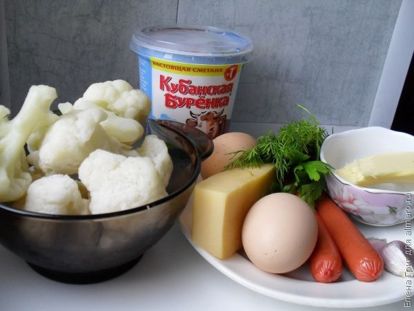 Cauliflower washed in water and divided into small pieces.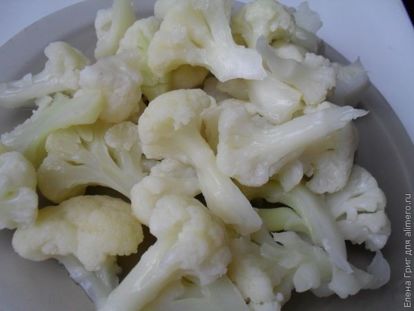 Fry the cabbage in a pan with butter until rosy.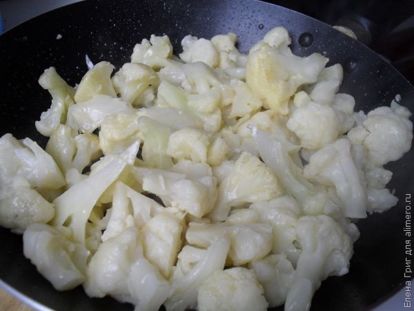 Then add sliced ​​sausages. Salt a little and cook until golden brown.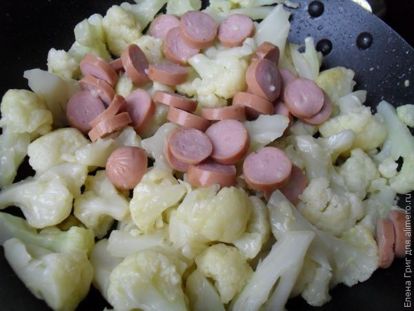 Combine the eggs with sour cream and beat a little.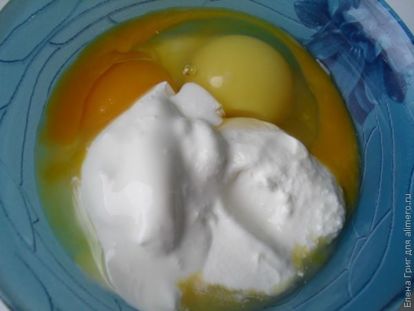 Grate the garlic on a fine grater or chop with a knife, but only very finely.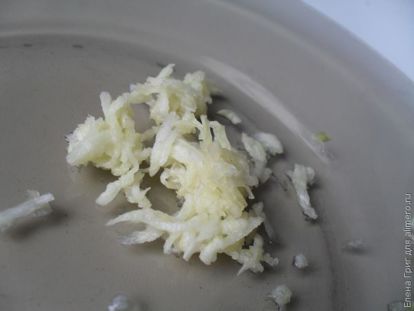 Grease the baking form with butter and put in it the cabbage with sausages. Add garlic and pour over all this egg-sour cream mixture, salt to taste.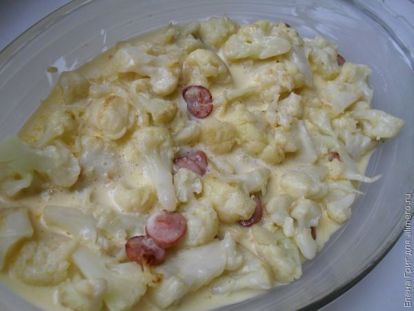 Grate the cheese on top.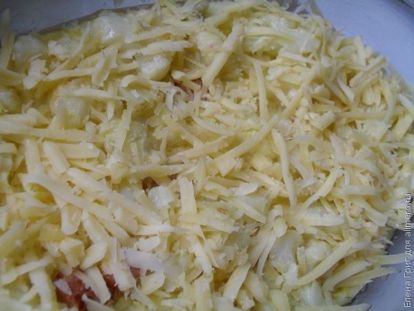 Put the form in the oven, preheated to 200-220 degrees, for 20-30 minutes.
Sprinkle the finished dish with chopped herbs.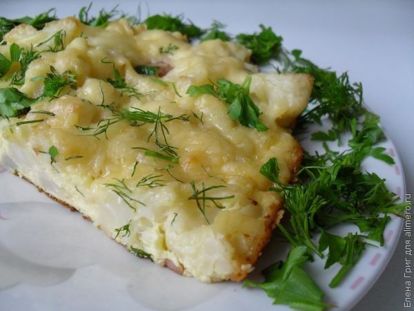 Good appetite!