The other day I prepared a cauliflower casserole for breakfast – we ate it for the first time and my husband and I really enjoyed this tasty, hearty and fairly simple dish…
I took several cauliflower inflorescences as a basis, which remained unfulfilled in a large-scale project on frying this vegetable in batter the day before.
Diluting the cauliflower with a cream sausage and fried onions, I decided to make another fragrant sour cream and organize a crispy golden crust.
As a result, after literally half an hour, my husband appreciated all my innovative approaches in dealing with cauliflower, and then well-fed and satisfied went to work to serve the Fatherland.
And so, until I forgot the recipe and all the nuances of making such a simple baked casserole were still fresh in my memory, I decided to put everything on the website as soon as possible. Ready to record? So…
For 2 servings of cauliflower casserole we will need:
For the crust, we need to take grated hard cheese and breadcrumbs in equal proportions, and then season with a pinch of salt and paprika
The complexity of the recipe: lowest
Cooking time: 45 minutes
Pre-boiled cauliflower and sausage inflorescences are ground with a knife.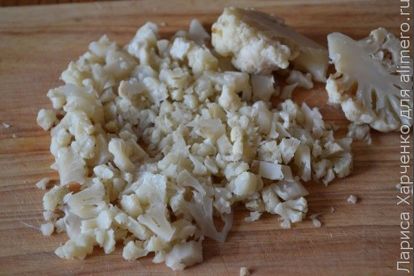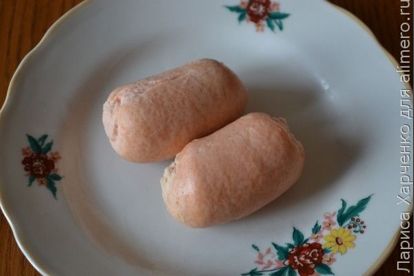 In a bowl, combine cabbage, wieners, fried onions and mix everything.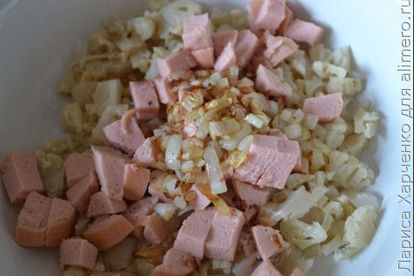 And then lay out is not very thick layer in portions for baking.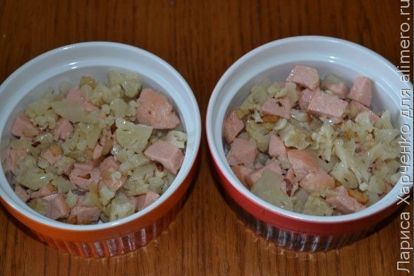 Prepare the filling of eggs, sour cream, salt and spices and fill it with cabbage and sausages.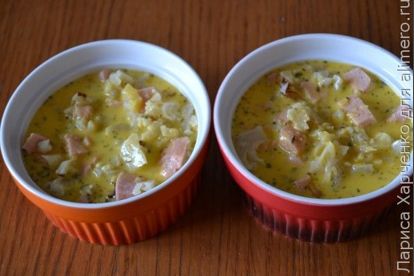 For the formation of the crust on the casseroles, we thoroughly mix all the components listed above for this purpose and sprinkle the top of the future casserole generously with a mixture.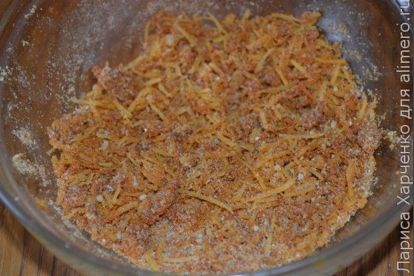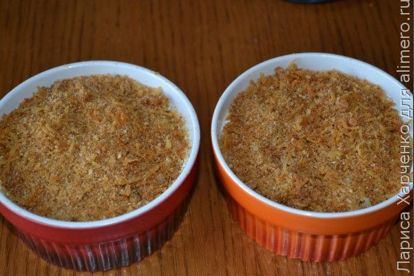 In this form, we send everything to the oven, which was earlier turned on to warm up to 200 degrees.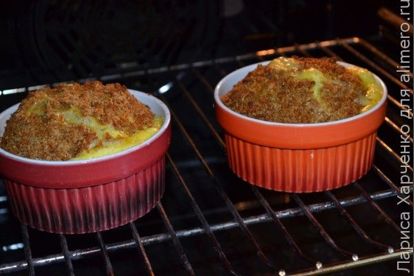 After 20-25 minutes, you can already call your husband on the table and serve him a hot, tasty and healthy cauliflower breakfast.