I adore meat and I understand the usefulness of vegetables with my mind. Therefore, their symbiosis for me is a combination of something pleasant and useful))
Recently, I laid out a recipe for a false quit. I really liked the combination of cauliflower with cheese and sour cream. And now decided on the meat experiment))
If you are a big fan of vegetables, you can change the ratio of meat and cabbage. I took 1: 1 and was very pleased! So.
Washed a piece of beef, peeled garlic.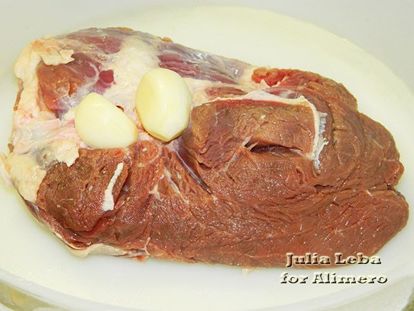 I missed them together through a meat grinder.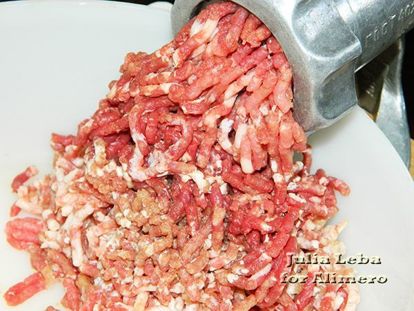 Spreaded onion in vegetable oil.
Laid out to him stuffing.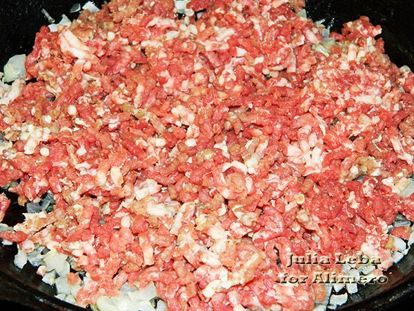 Stirring, stewing on medium heat, without a lid, about 5 minutes – before the color changes and the mincemeat is transformed into small balls.
Washed, dried and chopped parsley. Grind a mixture of peppers (white, black, red, pink and green). Salted.
I stirred, lowered the fire, covered the lid and extinguished for 20 minutes, adding a bay leaf three minutes before the readiness was ready.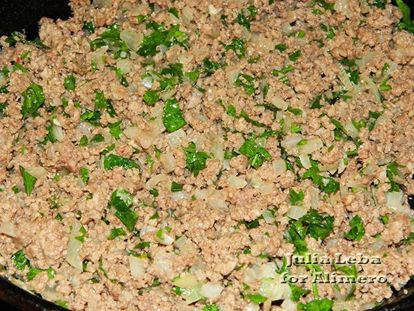 Cauliflower disassembled into large inflorescences.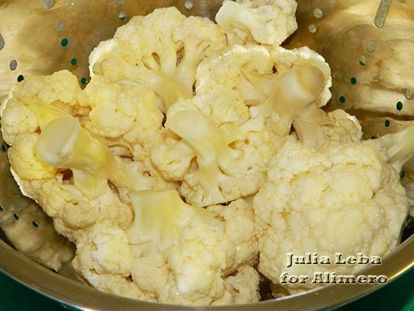 Poured into boiling salted water, after 7 minutes poured. The cooled cabbage is disassembled into small florets. Laid out 2/3 of its total mass in the form, greased with butter and sprinkled with breadcrumbs.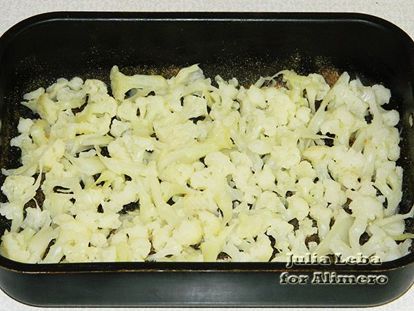 Laid on top mince.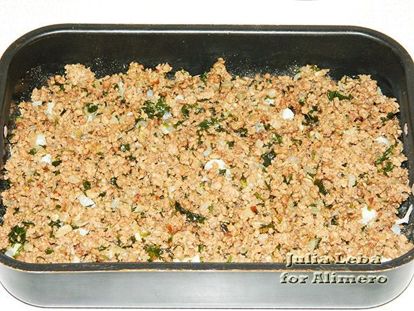 On it – the remaining cabbage.
Beat eggs with salt, poured milk to them.
This mixture poured the contents of the form.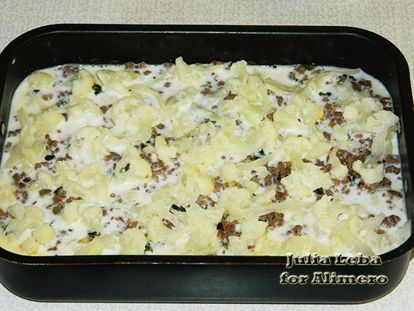 Put in the oven for 45 minutes at 200 '.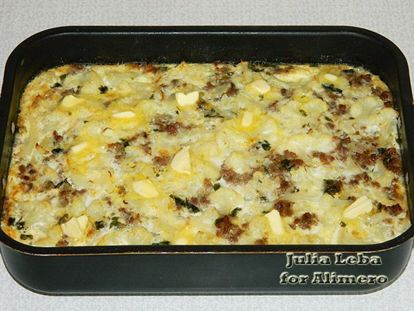 She took out and laid on top pieces of butter.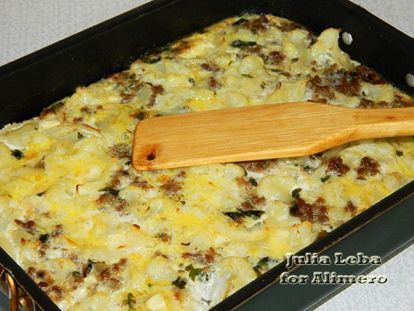 I liked the casserole both hot and cold.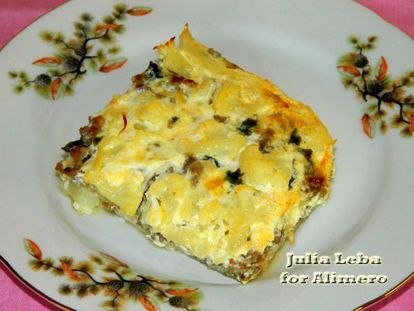 It turns out not only delicious, but also very satisfying. One portion is enough for a full lunch or dinner.