I have long wanted to make such a casserole. But all the time something hindered. That one ingredient was not, then the other. Some of them were baked, cooked, fried something else 🙂
And yesterday everything finally turned out well. However, there was a background. The meat had already defrosted and was waiting for its turn. But it was decided first to have an arrogance, and then start cooking.
And the plates after the meal were piled up in the sink. It remained to get out and in the clean kitchen to start experiments with a long-desired dish. But … at this moment in the bathroom there was a nuisance – water began to leak.
As time went on, they worked on fixing the problem, and I complained that my piece of beef could not wait in the wings. Besides, I was tired for the day and I didn't want to bake something for the night. However, the thirst experiment overcame. When everything returned to normal, I started making minced meat.
Brussels sprouts are thrown into boiling salt water. Boiled 12 minutes. Gave cool.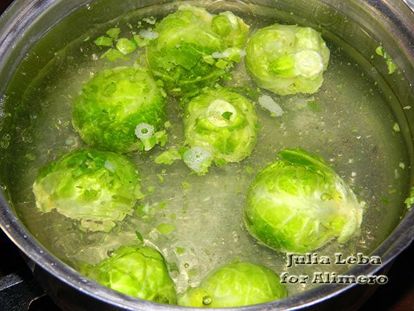 With meat removed the film, thoroughly washed with cold water, cut into pieces.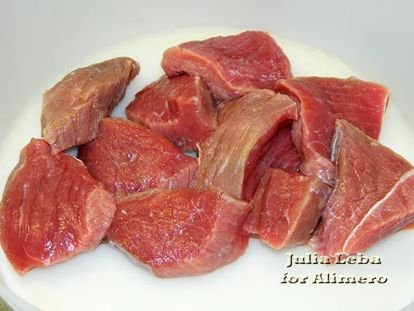 Missed through a meat grinder.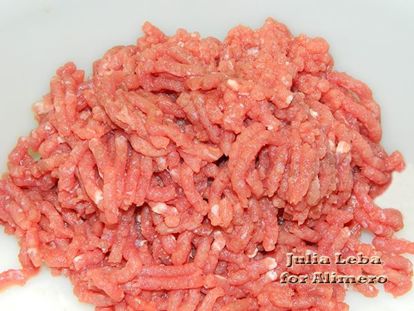 On 40 g of butter fried onion.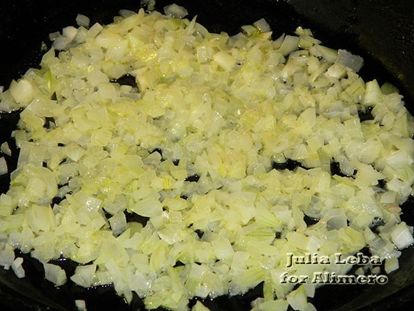 To put the onion stuffing, salted and peppered.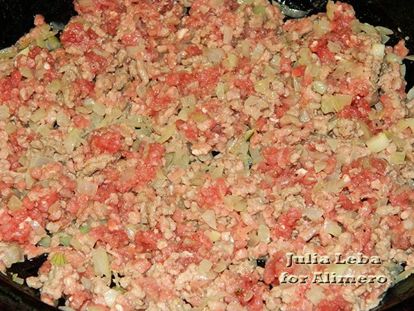 2 tablespoons of tomato paste poured boiling water, stirred until dissolved. Poured into the pan.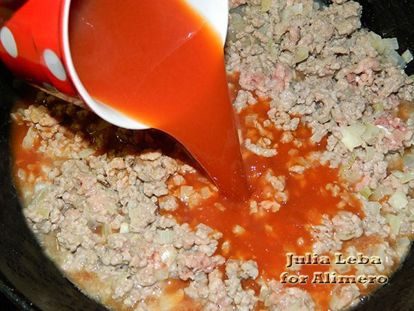 Stir, make a big fire and leave to simmer without a lid until the liquid has evaporated (it took me about 15 minutes).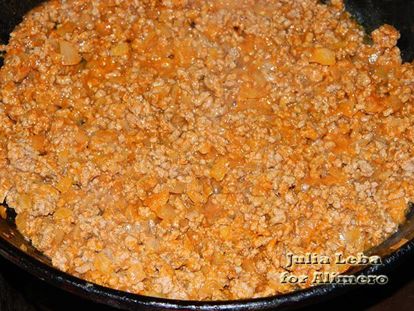 She added sour cream, stirred well and put out another couple of minutes.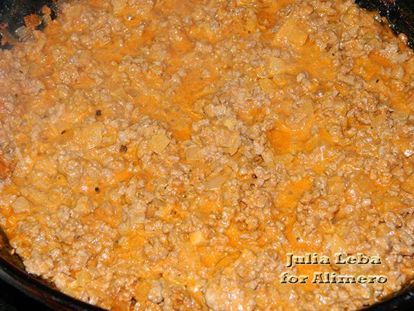 Form smeared with butter. The cooled forks of Brussels sprouts cut into quarters and laid out more or less evenly.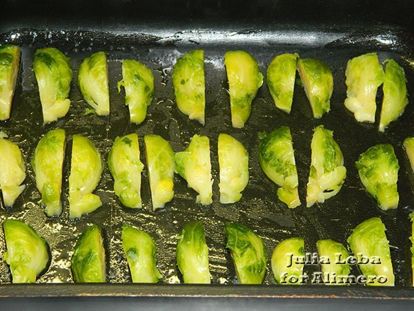 On top of it distributed minced meat.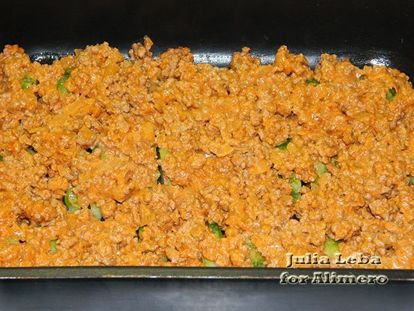 It is covered with coarsely grated cheese.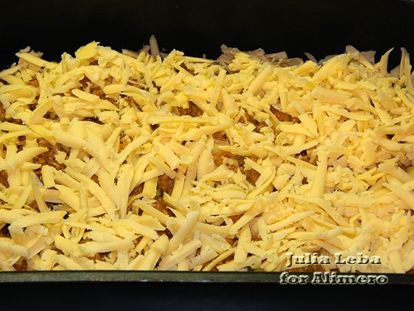 Sent in the oven, preheated to 200 '.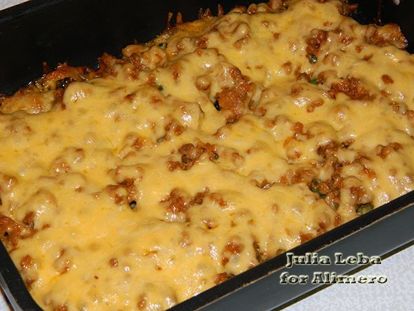 After 10 minutes, took out and divided into portions.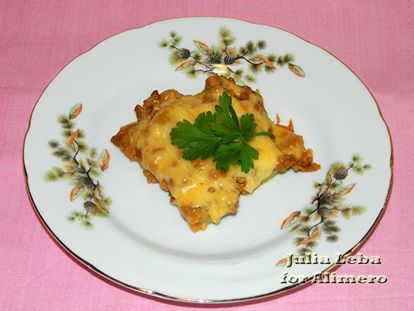 The casserole is nourishing, wholesome and tasty! Three in one 😉