Mannik I cook for my home quite often. It is very easy to prepare, which is the most attractive for me at this stage. This time I was cooking mannin with honeysuckle. This berry grows in our country house. The first fruits always ripen by the beginning of June.
Berry is rich in vitamins and microelements. Honeysuckle leaves I dry for winter, they effectively relieve inflammation in the throat. And the berries always freeze and then use in the preparation of various dishes and drinks. Honeysuckle is a rather sour berry, so I always add a little more sugar to recipes.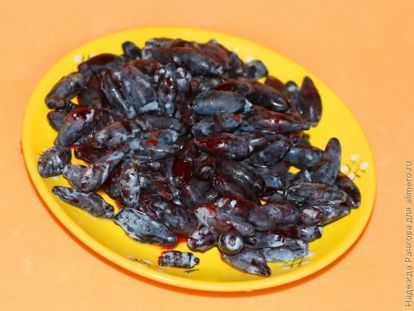 To prepare this dish you will need the following ingredients:

Time for preparing: 50 minutes.

The difficulty of cooking: minimal.
Mix flour, semolina, granulated sugar, cinnamon and vanilla together.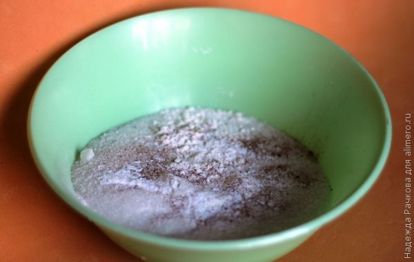 Cinnamon and vanilla need to put to taste. I always put a little more cinnamon than vanilla. Four eggs, beat well and add to the dough. Baking powder, I usually add immediately after the eggs.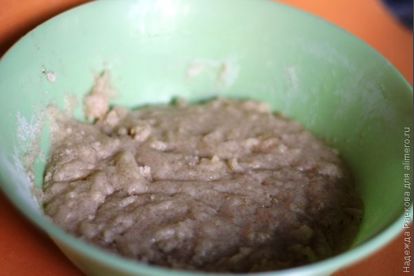 And then put the honeysuckle berries. All ingredients must be properly mixed.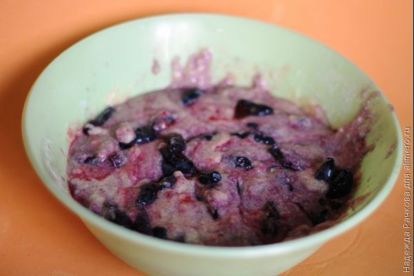 I spread the resulting dough in a slow cooker, but you can cook this dish in an ordinary oven.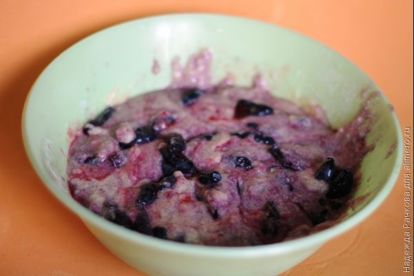 Multicooker must be put in Baking mode for forty minutes. After the desired time has passed, the manna should be transferred to the dish.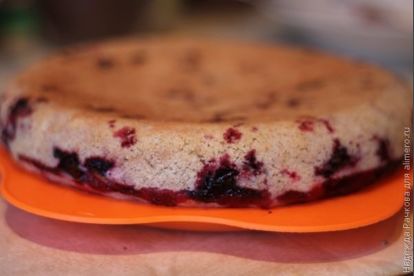 Serve manna can be without any additives. My youngest little girls love to eat him in the afternoon with condensed milk and warm milk. The husband puts sour cream on top, and I eat no additives at all with herbal tea. So everything is strictly individual.
I cook mannik quite often, it is especially good now, when it is cool outside and I want to eat something lukewarm and tasty.