I really like pastries from cottage cheese and I want to share with you a simple recipe for the most delicate casserole. Time and effort to prepare will take a little, and the result will surely please you and your loved ones.
By the way, this casserole is perfect for small children, my three-year-old daughter loves her very much.
Ingredients for cooking:
In a deep plate lay out cottage cheese, knead it with a fork. I had two curd masses with raisins and ordinary cottage cheese, so I mixed them up.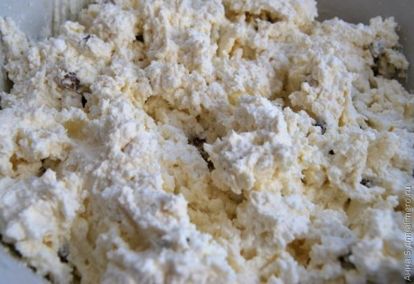 Beat the eggs. I used a blender – very quickly and easily.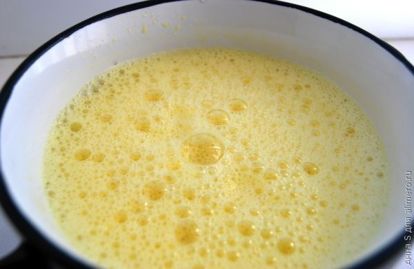 Mix eggs with cottage cheese. We do this with the help of a fork so that the curd does not turn into a mess, and its graininess is preserved in the casserole.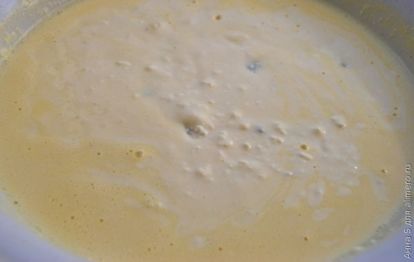 In the resulting mass pour sugar. This time I added it a little less, because I used part of the curd mass, and it already with sugar.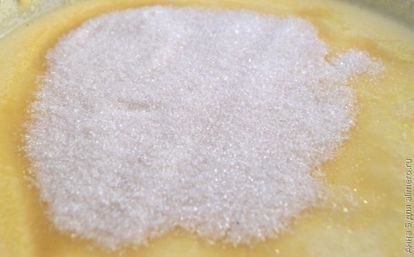 In a separate cup, melt the butter. I put it in the oven for a few minutes, because she was already warming up for baking.
Pour melted butter into our curd mass.
SHOULD pour the semolina, otherwise the casserole will turn out to be liquid.
I always add raisins, pre-soak it in boiling water.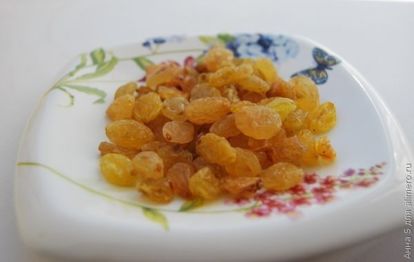 We throw a pinch of soda and vanilla, mix it evenly and pour the mass into a greased mold.
We send in the oven, preheated to 200 degrees, 40 minutes. The casserole should acquire a beautiful golden color.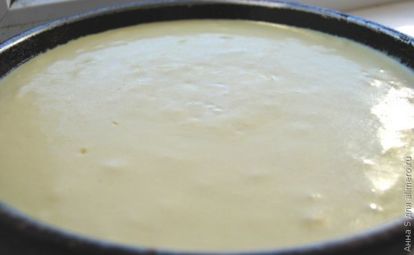 Quick, easy, and what flavor is spread throughout the kitchen!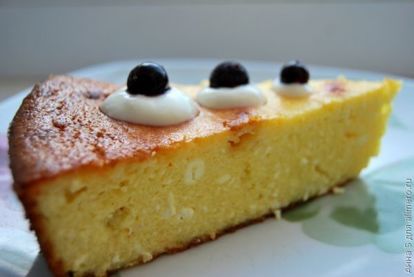 I serve the casserole, when it is still warm, with sour cream. It turns out very gentle, airy dessert.
My family copes with it quickly! Try it and you!
55301
15
12
14 (4.6 0 5) Delicate cottage cheese casserole with raisins

Previously added. True, she always made 2 times less than went in the new recipes. First, to me, according to standard recipes, the final taste of dishes seems cloying to me. Secondly, in the surplus of sugar there is nothing useful either for health or for a figure. I'd rather eat a chocolate or candy when I want sweet 🙂
I started to bake without sugar when my mother was diagnosed with diabetes. At first it seemed unusual, but now it seems to be the way it is, and so it has been eating all my life! =) I really love curd pancakes! Cottage cheese in its pure form, I can not, only in baking. And from baking I chose a casserole for the most frequent cooking, for the same reasons – maximum health benefits, minimum damage to the figure. And this year I made both curd Easter and Easter cakes without sugar 🙂

Understand. Of course, there is little use in sugar, we just are not used to cooking without it, as well as without salt)). It is possible to lay down less. I also do not like when it is sweetly sweet. Well, everybody can adjust the amount of sugar in the recipe, as needed.
And now I would love to eat a chocolate bar, this is my little dream, but I can't, I feed my son. I like curd desserts very much: it is tasty and healthy.