Unusually delicious and incredibly simple in terms of cooking chocolate sponge cake with apples – undoubtedly, excellent pastries, which will certainly delight you and your loved ones.
Preparing such a cake is very simple, and it belongs to the category of recipes that always work out. And it takes very little time to prepare it – about 10 minutes to prepare, and the rest of the time the biscuit will spend in the oven. So, armed with this recipe, you can safely proceed to cooking.
Time for preparing – preparation of ingredients takes about 10 minutes; and about 35-40 minutes to bake
For cooking biscuits need cold chicken eggs. Then the standard procedure is to separate the yolks from the proteins.
Pour sugar into a mixer (or blender) bowl, add proteins.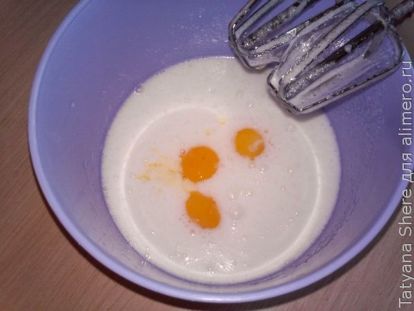 Then vanilla sugar, cocoa. Stir.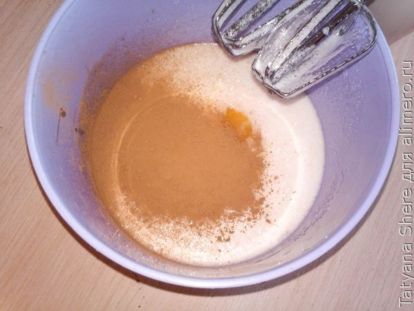 Now flour and baking powder.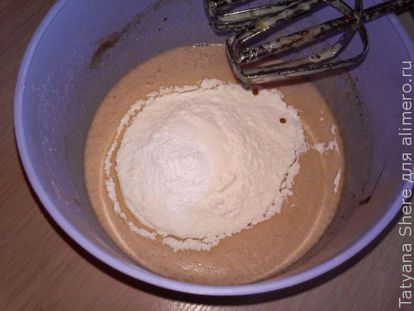 Beat again with the help of technology.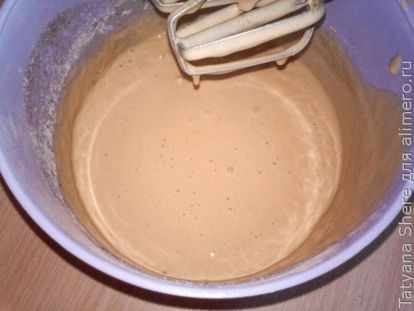 Biscuit baking molds oil. Cut apples into cubes. Apples are better to take sweet varieties. Putting sliced ​​apples into shape.
Sprinkle with chopped nuts.