France is a country of romance, love and beauty. French desserts – the embodiment of tenderness, sophistication and luxury. On the eve of the holiday of all lovers I will prepare a luxurious French dessert with strawberries – Frezier cake. Of course, I will need more time, patience and accuracy in preparing this dessert. But after all, to please our loved ones, we are ready for much.
This cake will conquer your sweetheart with its delicate flavor. A light sponge cake soaked in citrus syrup, light custard Muslin in combination with fresh strawberries will give a feeling of joy and happiness.
For making biscuit, I need the following products: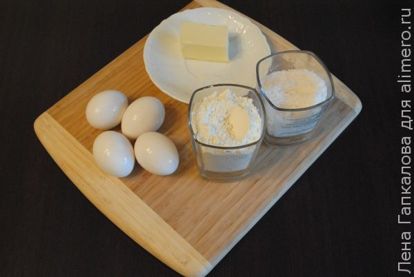 To make Muslin custard, you will need the following products: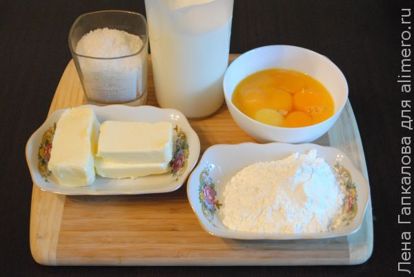 The syrup will require the products listed: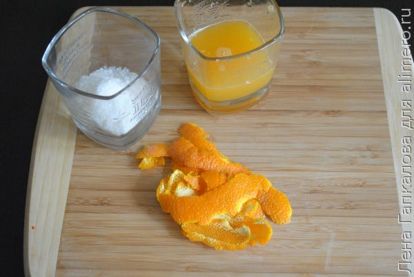 In addition to decorating the cake, I will need:
First of all I will make Muslin custard. More cooking process can be found here.
Briefly describe the process of making cream.
Beat yolks with sugar and starch. She warmed the milk with vanilla. As soon as the milk began to boil, combined both mixtures. At minimum heat, continuously stirring with a whisk, boil the mixture to the desired thickness. Added 40 grams of butter, mixed and removed from the heat. Cover the cream with plastic wrap and leave to cool. After cooling, whip the cream with the remaining butter. The cream is quite thick and keeps its shape perfectly.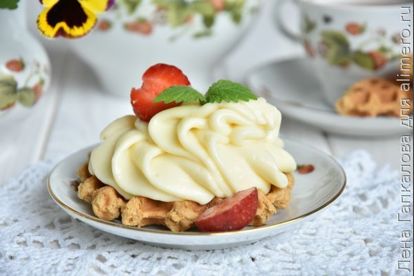 It's time to prepare a sponge cake.
Combined eggs with sugar and vanilla and began to beat in a water bath until the increase in mass in volume.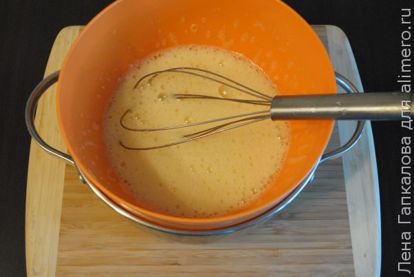 After that, she poured the mixture into the mixer bowl and continued to beat it up to a more lush and light mass.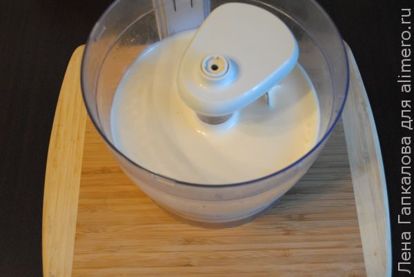 Sifted flour, added salt, and gently in one direction intervened with a spatula in beaten eggs.