Something quite a while I did not cook anything from pita … Already missed him;)
Therefore, I decided to fix it urgently and went for lavash. Then, when I came home, I conjured a little in the kitchen, and, behold, I already had on the table a delicious snack cake waiting in the wings.
I really liked it – a delicious, satisfying, good lunch option to work.
Well, let's cook? 😉
Difficulty – easy enough
Cooking time – about 1 hour
Caloric content – 210 kcal / 100 g
For the preparation of snack cake from pita will need such products:
At first I put the carrots and eggs to boil.
Meanwhile, onion peeled, chopped, filled with apple cider vinegar and left for 5 minutes.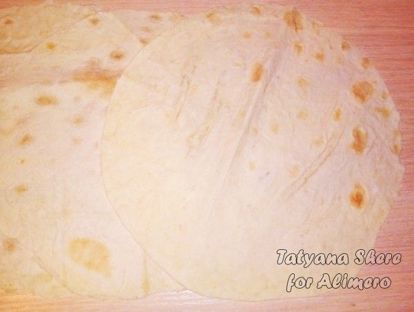 The first sheet of pita lay on a flat dish. Smeared cake with mayonnaise. Laid on top of grated carrots.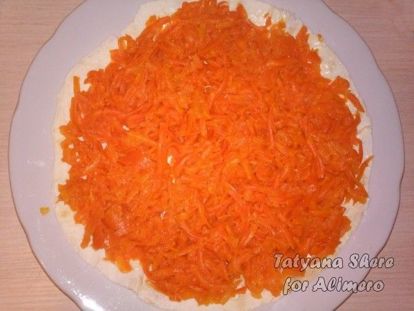 On top of the carrots – a bit of mayonnaise and, ideally, you need to cover the next sheet of pita bread, but I only got them 3. Therefore, I used the remains of pita bread – I tore them with my hands, and covered the carrots.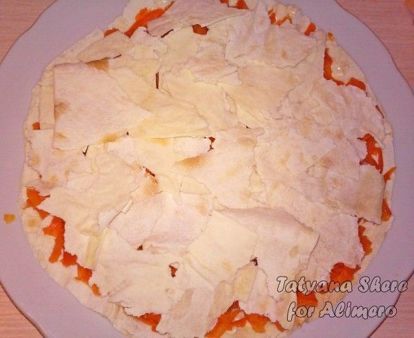 Laid out grated eggs.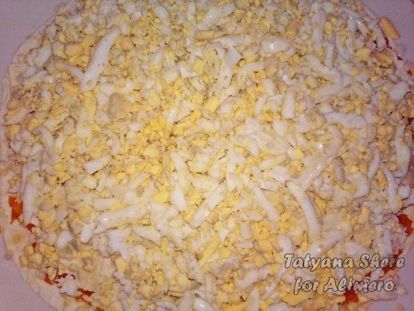 Covered the following cake, smeared it with mayonnaise. Top – sardines and pickled onions.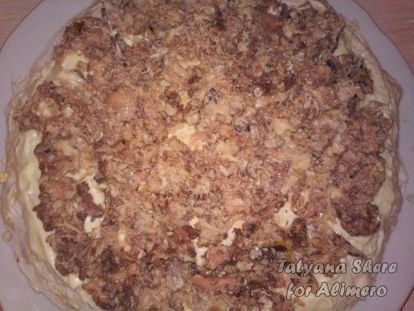 And again the sheet of pita, now the last. Again smeared with mayonnaise. Sprinkled with grated cheese and herbs.
She put the cake in the fridge for half an hour so that it was soaked.
That's it, the pita bread pita is ready!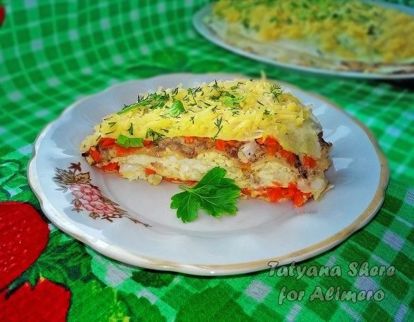 Enjoy your meal!