I can not do anything with myself – I am a sweet tooth. This nature of mine has to be restrained in order to remain at the right weight, with a normal figure, despite the hundreds of recipes for cakes and other pastries that have been settled in my cookbook, bookmarks, clippings of magazines and newspapers.
But restraining myself from delicacies during the holiday is not in my rules, even if after the celebration you have to go on a diet. Therefore, each holiday is a homemade cake, which I am waiting for not only me, but also my guests (they already know that a kilogram of excess weight is waiting for them after the holiday).
Soon my son's birthday, so I already began to revise the recipes of delicacies, which I will gradually share with you.
Today I want to offer you a piece of Orange Dream cake, which I prepared for the 8th anniversary of our married life.
To make a cake with an appetizing orange name, the following products are needed:
For orange impregnation need such ingredients:
– 1.5 oranges
– 3 tbsp. butter (more than 80% fat)
– 0.5 cup of sugar
For cream used:
– 1.5 cups homemade sour cream
– 6-8 tbsp. Sahara
Decorating the cake a handful of roasted chopped peanuts.
For the dough mix kefir and eggs.

In the meantime, we make an orange soak – caramelized orange.
Mix butter, sugar and orange, which is pre-peeled and cut into cubes of medium size.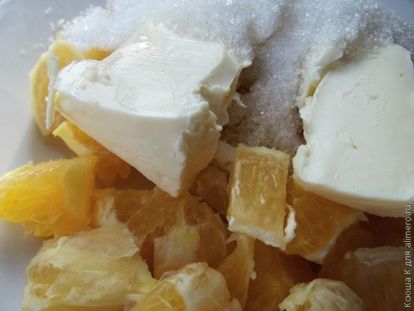 We send the ingredients for impregnation to the pan and bring to a high heat to a thickening, stirring constantly.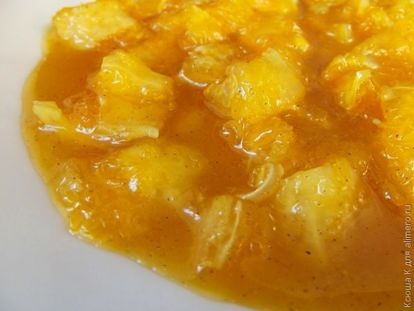 Ready cake divided in half and lubricated with orange soaking.


While the cake is soaked with fragrant orange jelly juice, whip sour cream with sugar.
Smear cream with orange cream on top.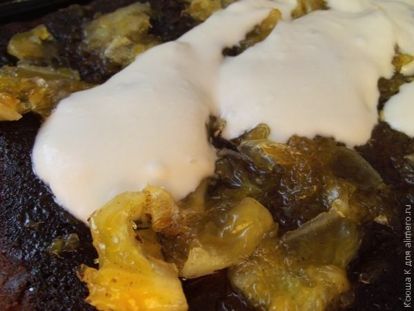 We spread the second half of the cake and grease the cake with whipped sour cream.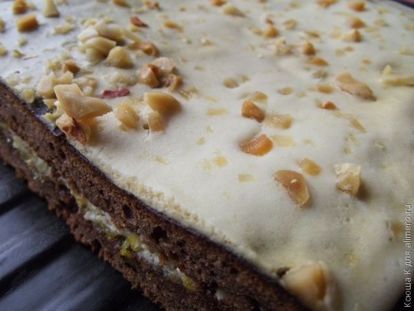 Sprinkle the ready cake with chopped peanuts and leave to soak for 2 hours.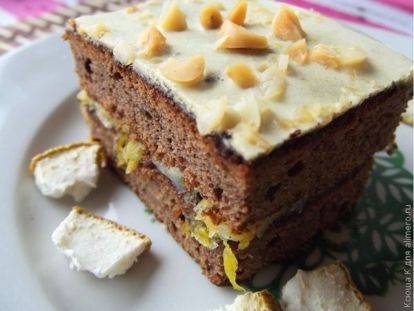 Enjoy your meal! May all your dreams be as sweet as this cake and as real as this sweetness in your kitchen!