My husband recently had a birthday, and I traditionally baked him a cake.
Previously, these were incredibly complex cakes with mastic, but with the advent of the child, I realized that biscuit is our everything. Than do not miss it, everything is delicious. And what a time and effort saving!
And I discovered that the most delicious biscuit cream is sour cream. It is sour and quite moist, so it is well and quickly absorbed, giving the sweet biscuit its unique taste.
I also had a jar of canned pineapples lying around. So I decided to combine everything. Details below.
The difficulty of cooking: just
Preparation time: 2 hours (including 1 hour for baking biscuits)
In order to cook a juicy cake with pineapple, I needed:
For creams (protein and sour cream):
– sour cream –600 g
– egg whites – 2 pcs.
– sugar – 2 glasses (1 cup for sour cream, 1 cup for protein)
– citric acid – 1 pinch
– canned pineapples – 1 bank
First, we bake biscuits according to the standard scheme. Mix eggs with sugar.
And beat them up to lush foam.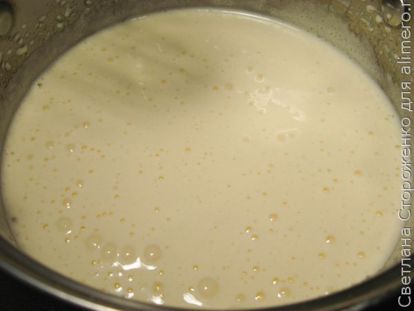 Add sifted flour and vanilla sugar.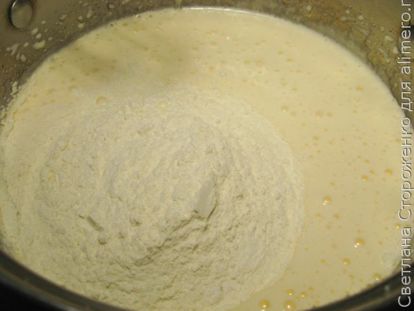 And again mix well.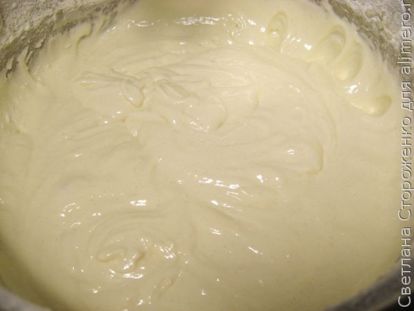 Now it is the turn of the baking powder. I used soda, used with vinegar.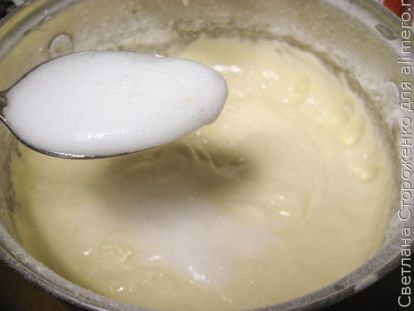 Stir the dough well. We bake in the oven for 30 minutes at a temperature of 170-180 degrees. Willingness check toothpick or match.
When the second biscuit is languishing in the oven, we begin to make sour cream.
To do this, mix with a mixer sour cream with sugar.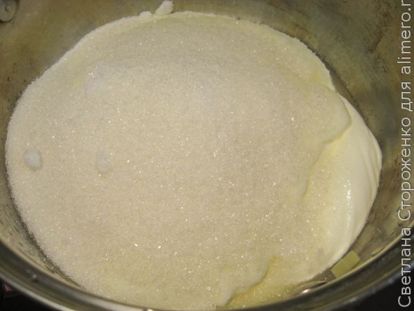 Grind canned pineapple.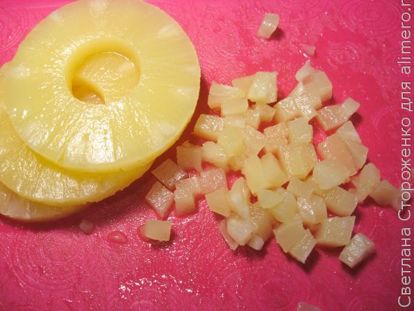 Not all, only 4-5 circles. The remaining circles of pineapple cut into half rings. They will decorate our cake.
Mix sour cream with sugar and whipped pineapple.
Cut each biscuit along into 2 parts. Each of which is richly lubricated with sour cream and cover with the next layer of biscuit.
So we get a cake, consisting of 4 layers abundantly lubricated with sour cream with pineapple.
Now we need to make a thicker cream to smear the cake outside. For this purpose, I chose Wet meringue protein cream. It is done like a normal protein cream with the addition of citric acid, with the only difference that after cooking another 15 minutes, he languishes in a water bath, while you are actively beating it.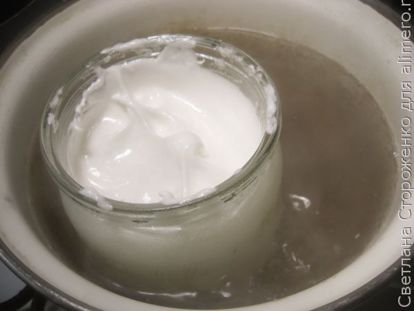 Thus, it turns out heat-treated dense protein cream. Very tasty and safe.
We coat them thoroughly the whole cake outside.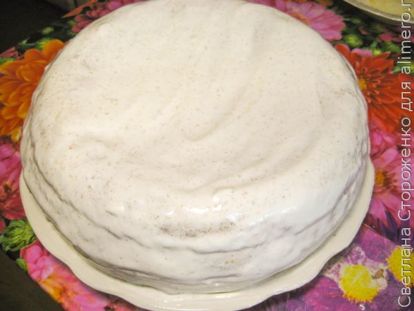 We decorate the top of our snow-white product halves of pineapple rings.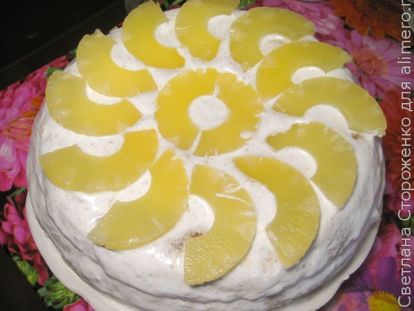 And something darker, such as currants, blueberries, blackberries or grapes.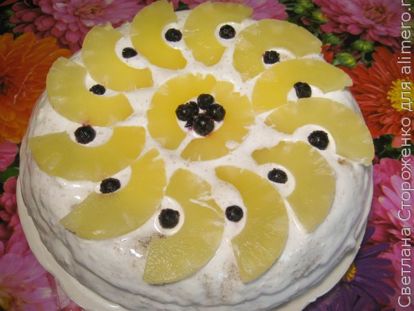 The cake gets soaked for about 2-3 hours and becomes just unforgettably juicy and tasty.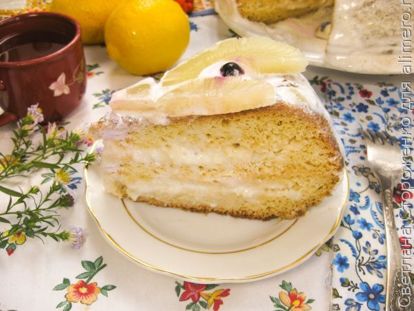 I was lucky to try the cake in a day. It was just divine. Each piece melted in the mouth, and the nipples in the language begged to pamper them more. Do not believe? And you check!