My experiments with mastic cakes continue. Therefore, on the anniversary of our wedding with my husband, I decided to make a cake covered with mastic again.
Plain sponge cake, baked in a round shape, give the shape of a heart. I used orange cream oil as a cream, I wanted something not sour, but sour.
Trimming to be devoured by the household is not given away, but put aside, later the mass will be prepared with which the surface is leveled. Heart cut in half, soaked with cream and joined both parts.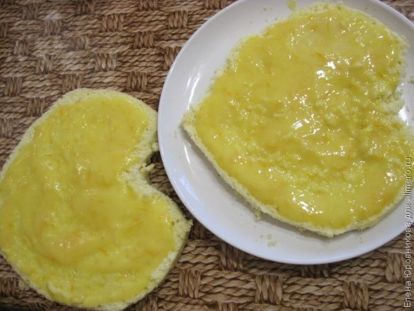 Now the remnants of the cream folded biscuit trimmings, carefully kneaded, and the resulting mass corrected the error.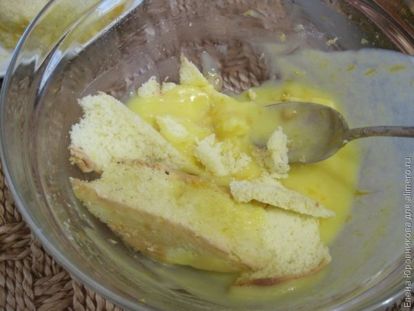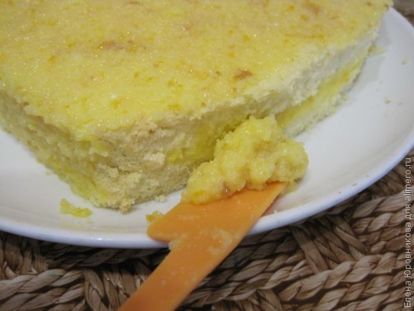 While the cake is resting in the fridge, it's time to do mastic.
I, as a beginner, decided for the time being to make mastic in the simplest way – out of the sweetness called Marshmallow Marshmallow.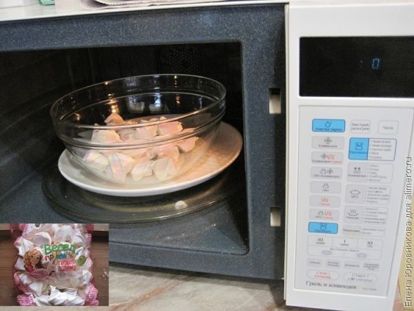 Half of the pack put in the form, sprinkle with water and put in the microwave for 30 seconds. Better at this time from the microwave does not depart, and stir the marshmallow every 10 seconds. The output should be such a mass.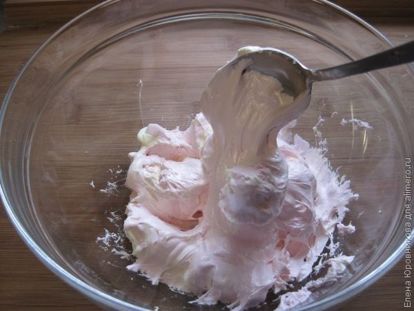 To make the mastic easier to knead, sprinkle with starch or powdered sugar, and then lay out the mass. After thorough kneading, the mass acquires plastic properties and does not stick to hands. Mastic thinly roll out and using a rolling pin to transfer to the cake, which before applying mastic should be in the refrigerator for at least an hour.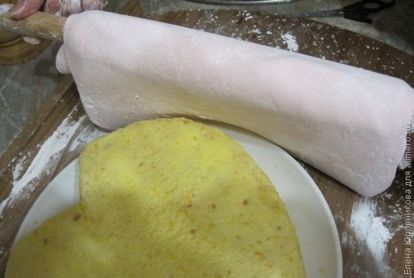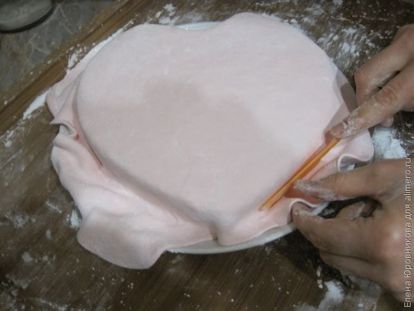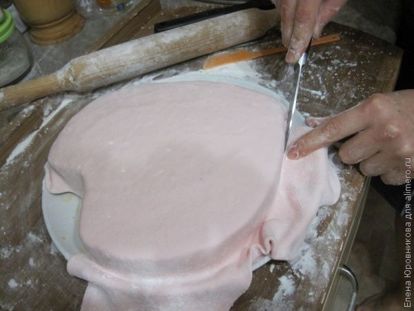 You need to cut the edges with a small indentation, so that later it would be convenient to tuck the mastic under the bottom of the cake. So far, I don't risk using dyes, so my cake looks so pale, but it's pink. Light mastic is condensed cream, powdered sugar and powdered milk, taken in equal proportions. So many experienced masters advise, in my case the consumption of powdered milk and powdered sugar was much higher.
We brush the starch from the surface of the cake with a brush and everything is ready.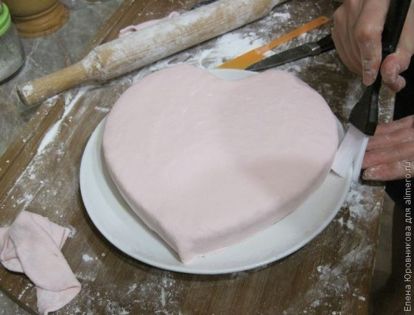 To tell the truth, the heart, simply covered with mastic, did not impress me, so I decided to make flowers.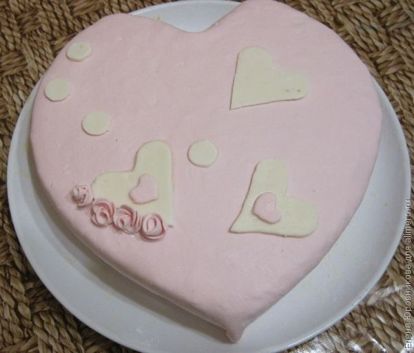 We glue each part to the surface of the cake with water and send the cake to the fridge.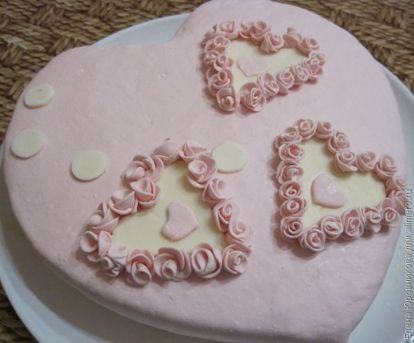 I advise everyone to try this method of decorating cakes.