Dear readers Alimero! I come to you today with a cake)) His name intrigues, is not it? I will not hide – it attracted me. In essence, this cake is a variant of cheesecake. However, not quite normal.
Tears of an angel … At first I felt a little sad. The angel and – tears! But they, too, are different. Do you agree? Therefore, in my case it is definitely tears of joy! 😉
Difficulty level: with a mixer, nothing complicated
The time required for cooking: 1 hour 45 minutes
For the basics, I took:
For the filling I needed:
– 500 g of cottage cheese
– 4 egg yolks
– 3 tbsp. milk (can be replaced with sour cream)
– 3 tbsp. sour cream
– 70 g sugar
– 1 tbsp. semolina
– 1/3 tsp salt
For meringue you need:
– 3-4 egg whites (depending on size)
– 3 tbsp. powdered sugar
– a pinch of salt
I started with kneading dough. Sifted flour with starch and soda into deep dishes.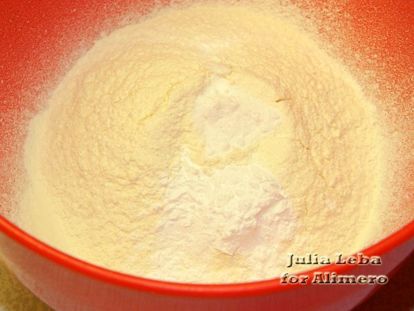 Thoroughly mixed loose products. Butter (cooled) cut into cubes. Chopped with a knife with flour.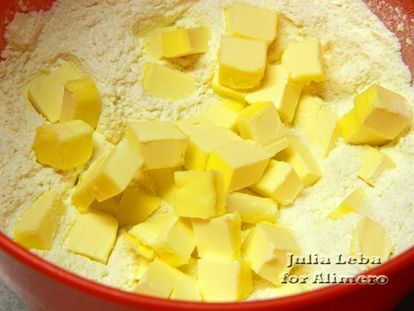 In a separate bowl beaten egg, salt and sugar.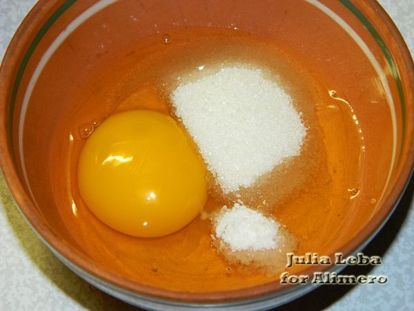 Poured to the flour with butter.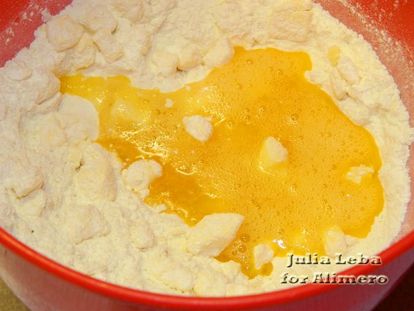 I kneaded the dough and put it in the fridge for exactly half an hour.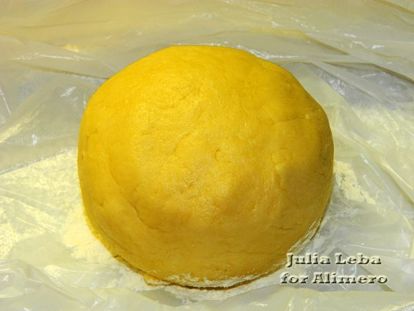 Curd first wiped. It should be crumbly and airy.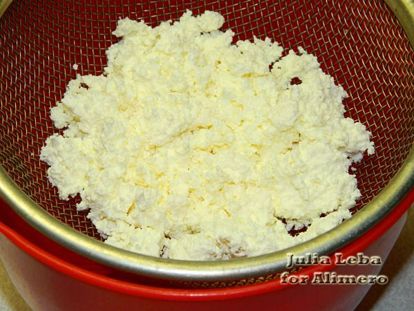 To it I added the yolks, separated from the proteins (which I had sent while in the fridge). I took 4 eggs, but if they are very large, three will suffice. She poured sugar. If desired, its quantity can be increased not only here, but also when preparing dough and meringue.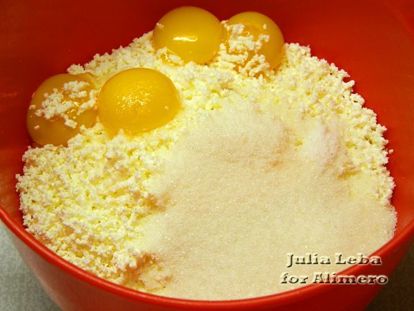 It also sent the semolina, milk and sour cream.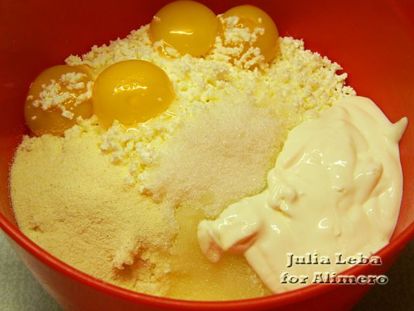 Thoroughly beat all the ingredients with a mixer.
She took the dough out of the fridge. I laid them the bottom of a detachable form (it was pre-lubricated with a small amount of sunflower oil). Bumpers made quite high.
If you do not have a split form, you can use the usual one. However, it is better in this case to cover it with foil or parchment paper. Otherwise it will be difficult to remove the cake without damage.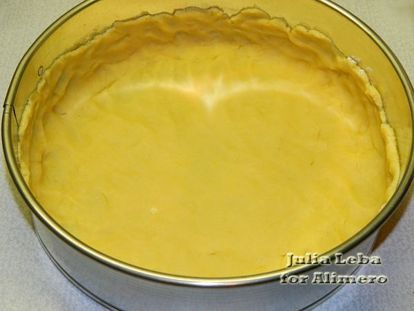 Laid out the dough curd filling and leveled.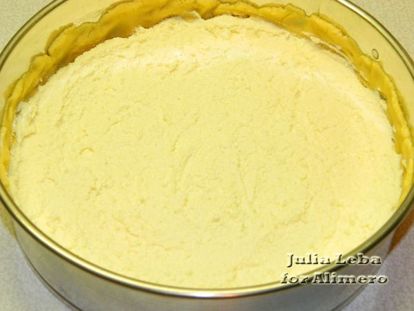 Sent to the oven preheated to 100'C, switching the temperature to 180. About 25-30 minutes later she took out (if the sides are burnt and the filling is reddened, cover with foil).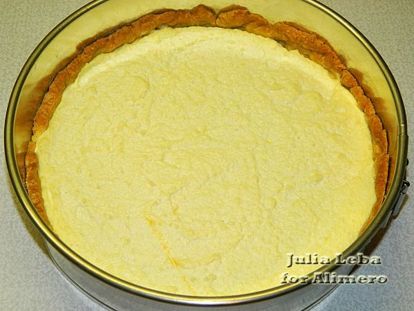 The cooled egg whites whipped first without everything, gradually increasing the speed from minimum to maximum. Then added icing sugar and a pinch of salt. Beat to steady peaks.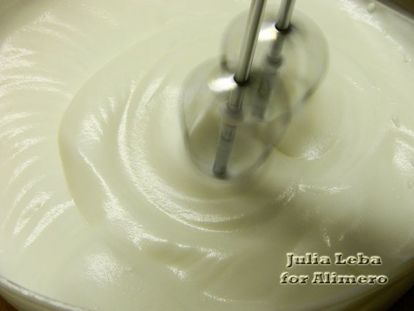 Put the meringue on the stuffing and put it back in the oven.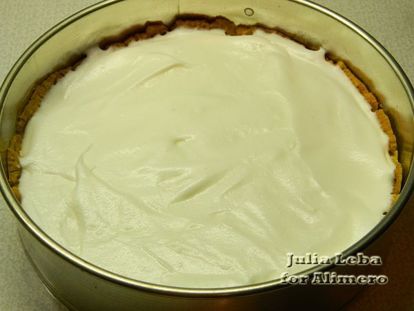 Here it is necessary to follow more closely. After 5 minutes of meringue, I was still white, and after three more, it was already rosy. I covered the form with foil and baked a total of 12-13 minutes along with the meringue.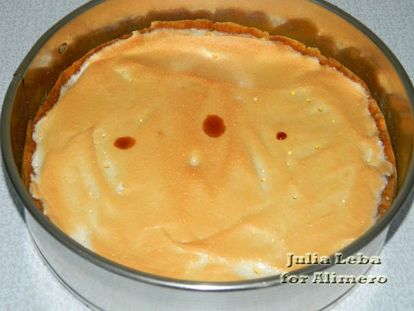 After that, turned off the oven, but the cake from it didn't take out! He should stay there all night (or no less than 5 hours) with the door closed.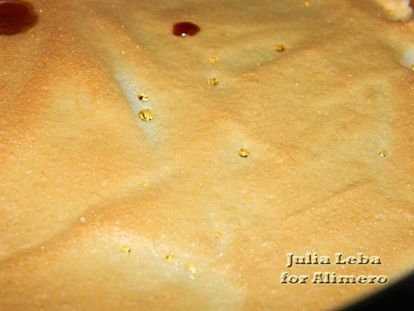 After 2 hours (or more), tears start to appear on the surface. See these amber beads? 😉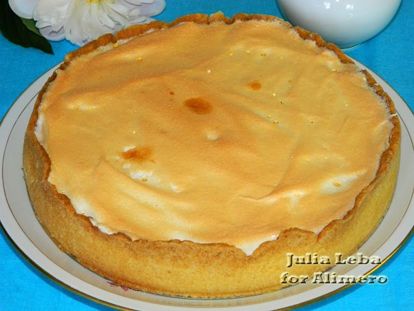 The photo clearly shows how the three larger specks of saturated color appeared.
They, like small tears, appeared on light areas of meringue. What pushes me to the next thought – if you do not give the meringues to redden, then there will be even more amber droplets! After all, those places where the blush is more dense. Tears more difficult to get through them.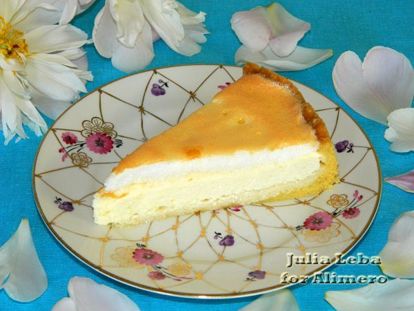 And more … it seems to me that they resemble dew. Is not it?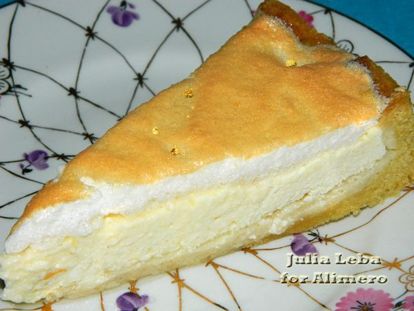 After trying, I already fully appreciated the name. Tears are not someone else's, namely, an angel, because the taste of the cake is extremely tender and airy! Somehow unearthly …