Curd cake with strawberries without baking is a dessert that will become your favorite without a doubt. Especially in the summer season, when the berries are available, and there's no desire to mess around with the oven (and it's so hot), and for tea you want something very tasty, unusually light and not very sweet …
To make this cake you will need:
– 300 g of cottage cheese
– 200 g sour cream
– 3-4 tbsp. sugar (here its amount can be adjusted as desired)
– 15 g of gelatin
– 70 ml of water boiled and cooled
– 1 tsp. vanilla sugar
– 70 g strawberries
For the strawberry layer:
– 1 pack of strawberry jelly
– 100 g strawberries
The complexity of the recipe: in the presence of three different layers, the average
The time required to make a cake: about 2 hours and another 2-3 hours for final solidification
Working process:
I advise you to start by pouring water over gelatin – let it swell. Then it will need to be dissolved (here the microwave always helps me) and cool. Loose gelatin, we need further for the curd layer.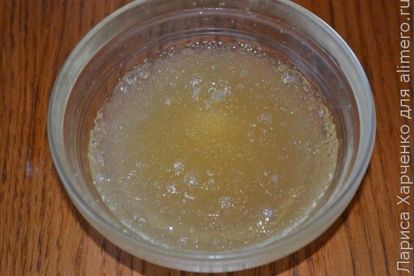 First, prepare the base. I did not plan at all to prepare this cake, so I did not buy cookies for it in advance. I decided to use what I have. And I had crackers – sweet vanilla crackers, which I often get when various breads, buns and other pastries are not eaten.
Here came their finest hour, I decided. To admit that I risked a little, as I used them for the first time for this purpose.
So – skipped crackers through a meat grinder and mixed with softened butter. I did it with my hands.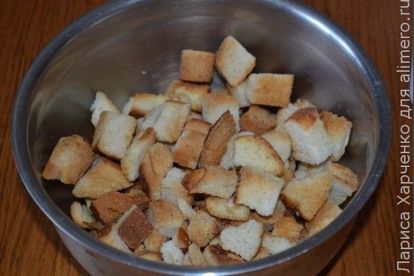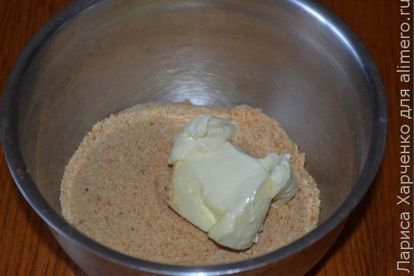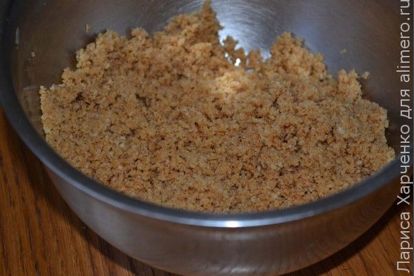 And then the resulting mass filled the bottom of a detachable form, carefully tamping it. And sent to the fridge.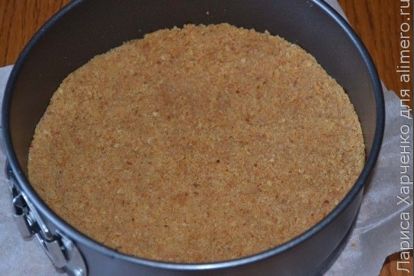 Now let's get down to making the curd layer. Here we arm ourselves with a blender and grind curd, sour cream, sugar (plain and vanilla), and then loose gelatin together.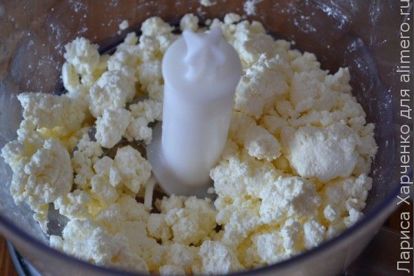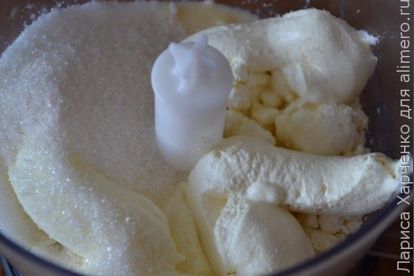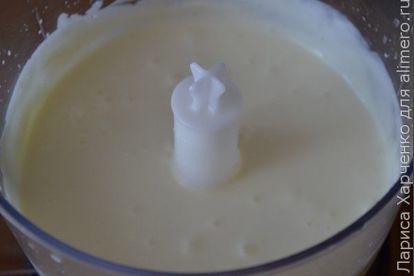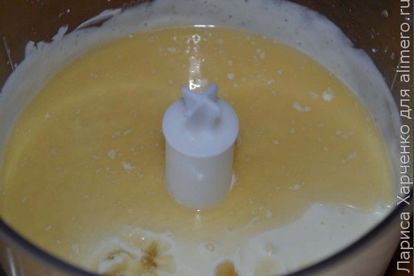 It only remains to add diced strawberries, mix well and pour the resulting mass onto the already stiffened base of crackers in a split form. Again send in the fridge.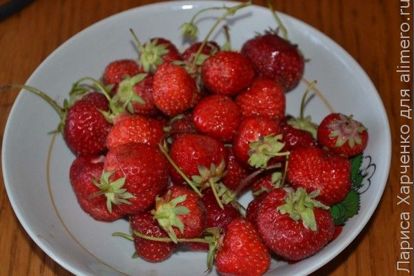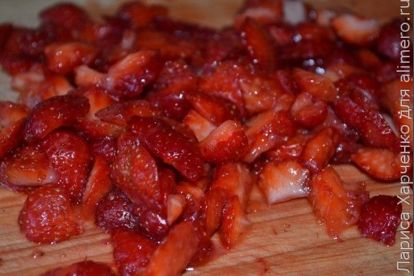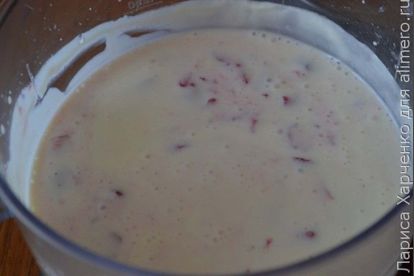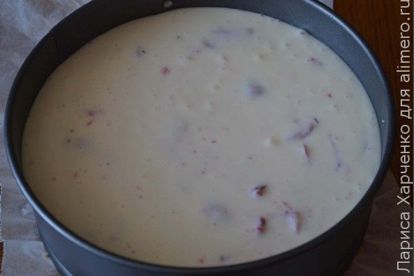 We have enough time to freeze the curd layer in order to prepare everything necessary for the very top layer – the strawberry layer.
To do this, we use the packaging store jelly with strawberry flavor and dissolve it not in 400 ml of hot water (as indicated in the instructions on the back), but in 300 ml. Fully cool.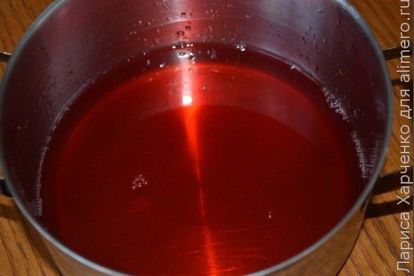 Strawberries here should be cut nicely and as equally as possible – thin slices, since we will decorate our dessert with it.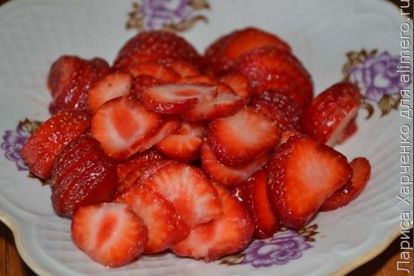 Place slices of strawberries on a frozen cottage cheese layer and gently pour cooled strawberry jelly onto it. There is a risk that the slices of the berries will float a little, but it's not scary – the jelly will still harden and be very beautiful.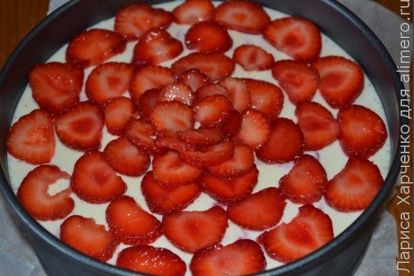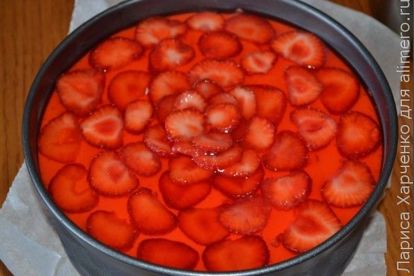 Again, we send our cake in the fridge. This time, no less than 2-3 hours.
When serving, a sprig of mint will not be superfluous here – it will wonderfully complement this very colorful, extremely tender and incredibly tasty dessert.