Baking on cottage cheese always turns out tasty and tender. I often use it for casseroles, pies, sour cream, muffins, cookies. It is the turn of the cake 🙂
Cakes in a pan I got carried away six months ago. Since then, this is the third option, different from the other two. I share with you another experiment! 😉
Level of difficulty: above the average
Cooking time: about three hours
Ingredients for kneading dough on cakes:
Products required for the cream:
– 700 ml of milk
– 5 tbsp. flour
– 0.5 cups of sugar (can also be increased)
– 1 glass of peanuts
– 250 g butter
For decoration you can use:
– 30 g chocolate bar
– figured chocolate
First of all, I prepared cakes, although you can start with a cream – as you prefer. Combined egg, cottage cheese and sugar with salt.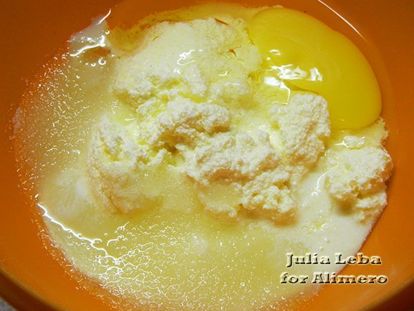 Then she let out the extinguished soda and sifted flour.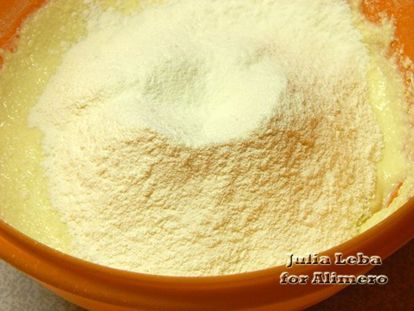 Vymesila. Especially not to beat the dough with flour. It is better to sprinkle more board while rolling pancakes on cakes.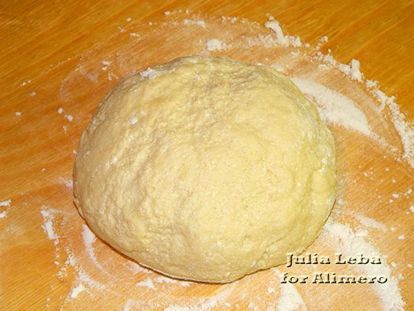 I cut the dough ball into 8 equal parts. You can make 6 or 7 – at will.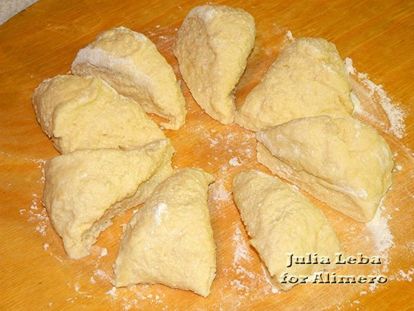 Further the conveyor with each of eight parts waits. Thinly rolled and chopped with a fork so that when frying bubbles do not inflate.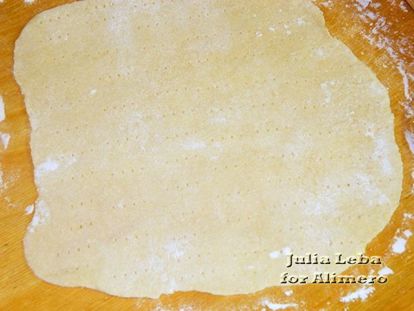 Put the dough on a well-heated pan without oil. Fried on both sides. Time depends on the power of fire. The main indicator is ruddy color.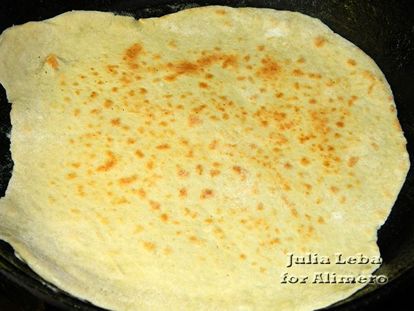 Repeated the same procedure 7 more times 🙂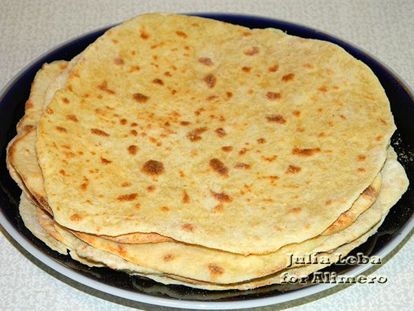 With the help of a plate that is suitable in diameter, cut off the excess edges.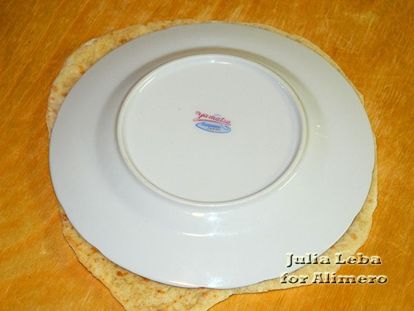 At this stage, the cakes are ready and already waiting for the cream!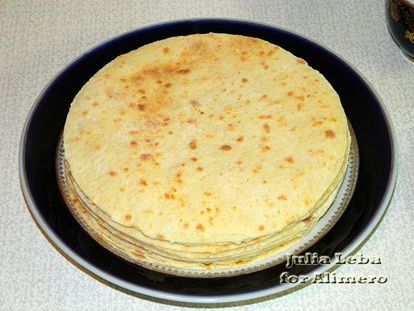 But there are still trim cakes. I sent them to the chopper.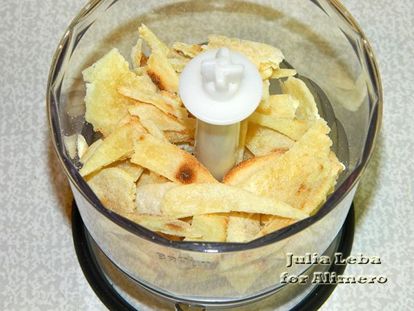 Grind into a rather large crumb.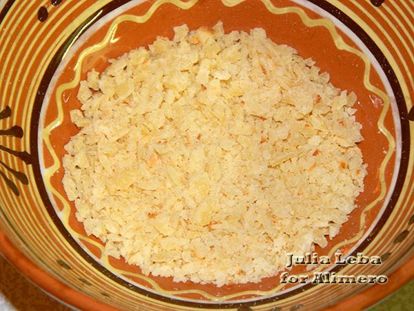 To sugar broke egg.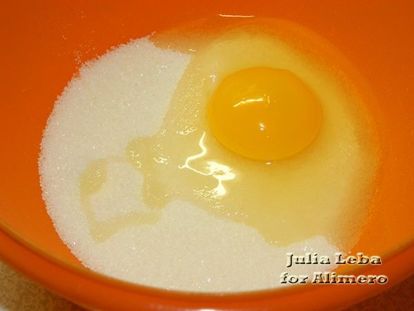 She poured flour. I am not too lazy to sift it in this case, because the quality (homogeneity and taste) of the cream directly depends on it.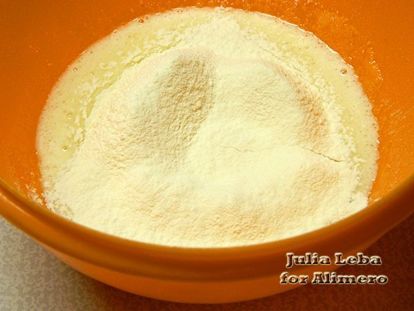 Beat and pour milk.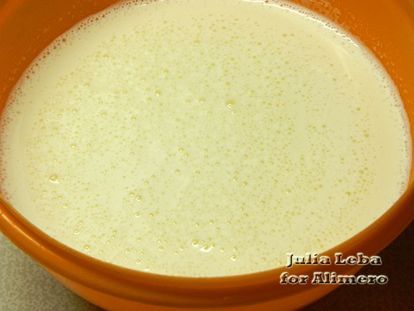 Uniform mass poured into a saucepan.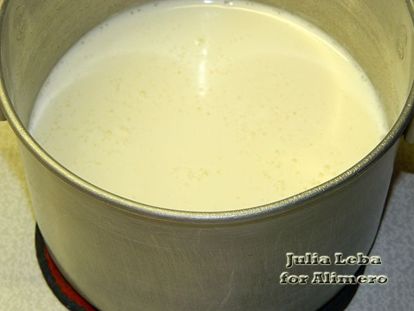 Put on a slow fire, constantly stirred with a spoon until thick. After that, cooled in the sink with dialed cold water. You can let it cool naturally, but it will take a decent amount of time.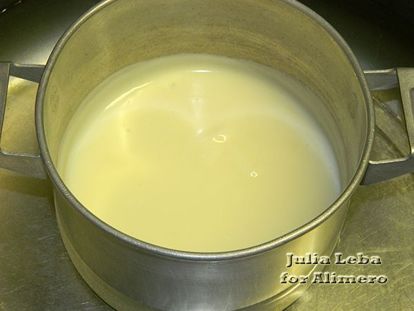 Peanuts fried in a dry pan.
Cooled and roasted, it is much easier to clean.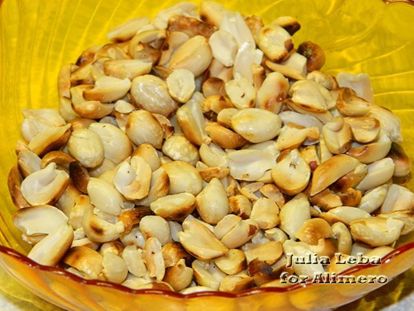 Grind in a blender.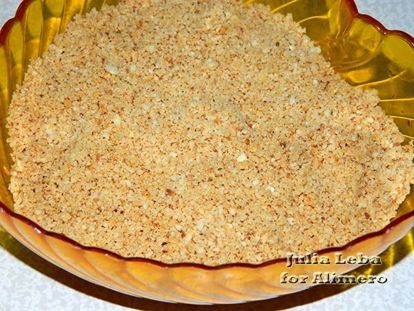 The oil that had already been taken out and already softened at this point was laid out in deep dishes.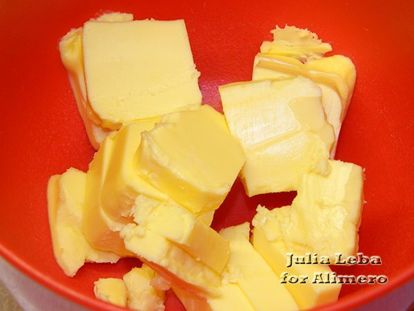 First, beat separately.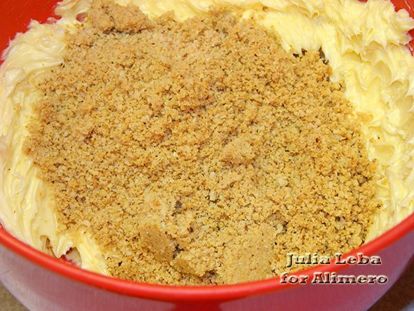 And then with the nuts.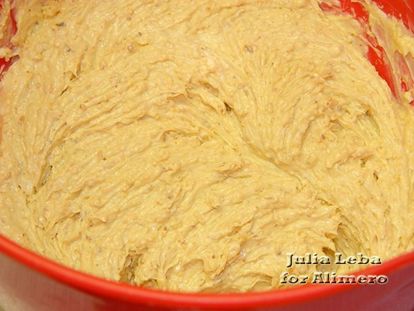 To the oil-nut mass parts added cooled milk.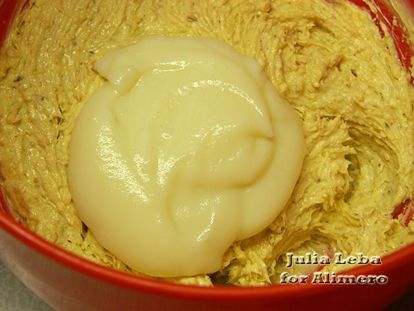 Started to build:
Each cake generously missed cream. Then – top and sides.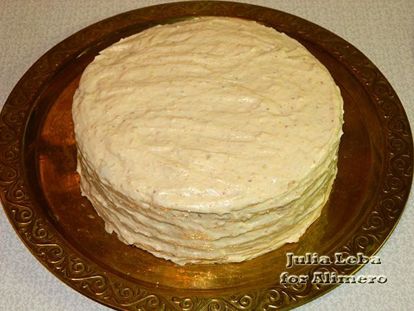 Crumb from the cakes parted sides, the remainder covered the top.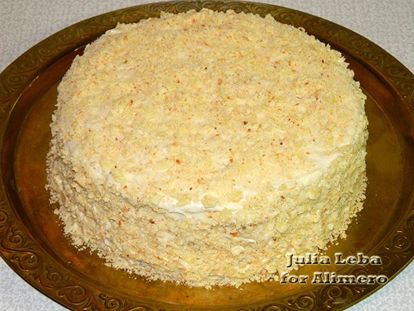 She scrubbed a chocolate bar and decorated it with figured chocolate – hearts and leaflets.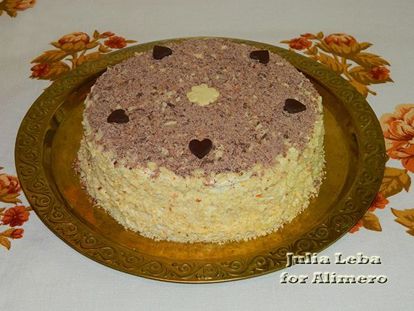 Left overnight for impregnation.
In the section I managed to photograph only the last piece! The previous ones scattered too quickly))
During the night it is wonderfully soaked. It turns out a delicious dessert with a delicate nutty flavor!