I do not remember exactly where I took the recipe for this cake, but it tastes very delicate, light and airy. I have been doing it for several years now. The good news is that the ingredients can be bought at any supermarket or store, spending quite a bit of money.
Banana is one of my favorite fruits. Therefore, I make this cake with bananas. You can do it with anything: apricots, peaches, plums, etc.
I didn't have that cookie cracker in the store, which I usually use in cooking. I had to take a cracker with cocoa. Let's try something new.
Time for preparing – 40 minutes.
Difficulty cooking – simply.
Ingredients that are needed: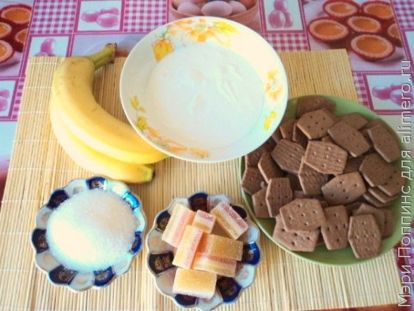 Cooking:
Mix sour cream with sugar.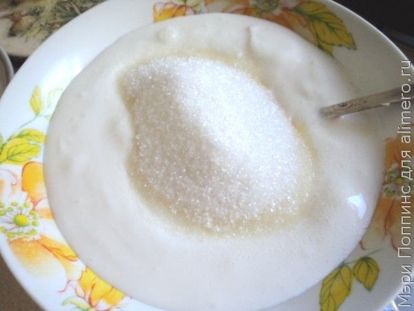 Cut into medium slices of bananas.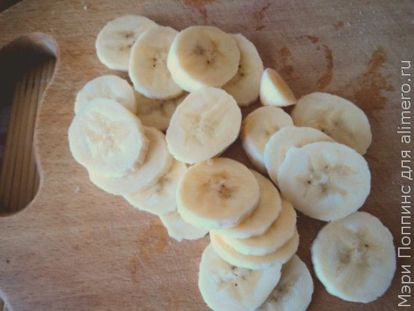 Dice marmalade.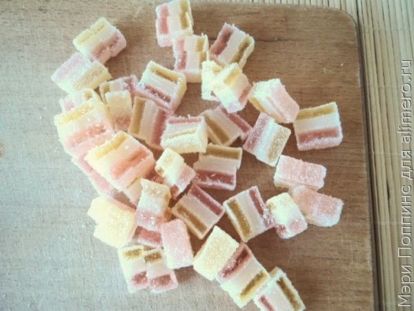 We smear a little sour cream under the cracker. I forgot to do it, so I had to suffer a little 🙂
We spread in the form of cracker in one layer. I have a rectangular shape, you can take any.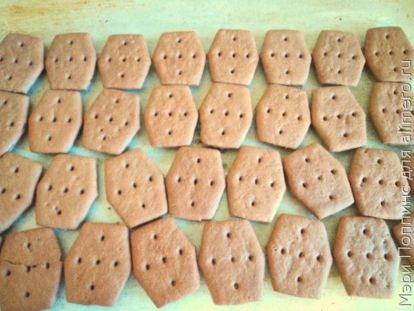 Next, we smear sour cream with sugar on top and spread bananas. Just make sure that all the cookies are smeared with sour cream, and on the sides too. Otherwise, the cake will be dryish. And between cookies, too, we coat.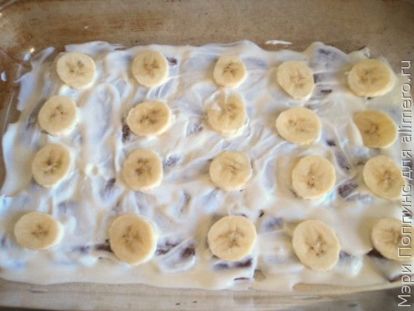 Now lay out in a chaotic order, marmalade and then the next layer of cracker. We continue to lay out the layers. We coat each layer of cracker with sour cream. I got three layers.