My child wakes up today at night with a cry, mom, cut the cake. and so he shouted a whole hour, barely reassured. After such a fun night I decided to quickly prepare a cake for my slave. As the oven broke, I remembered a quick and very tasty cookie cake recipe.
Time for preparing: 30 minutes

Degree of difficulty: very easy
Ingredients:
500 g sweet cracker
1 l of sour cream 20%
200 g sugar
2 bananas
400 g apricot
First, let's do some fruit.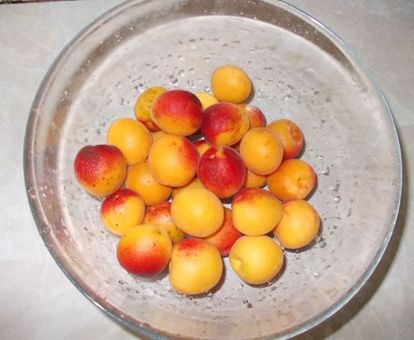 My apricots and bananas, from the apricot we will pull out the bones and cut them into slices, although later, I realized that it is better to cut them into mugs, so it is better to lay down cookies. Bananas clean and cut into circles.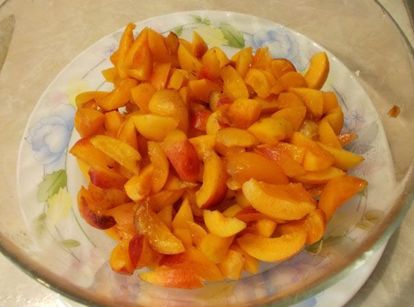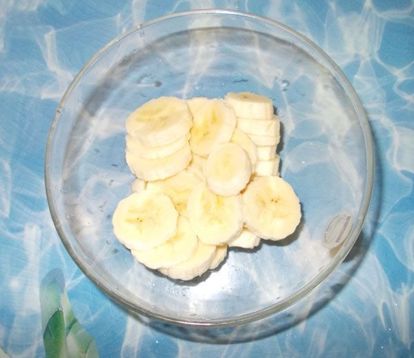 Whip sour cream with sugar to a thick consistency.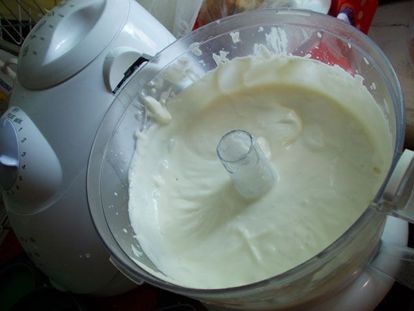 Before starting to lay out our cake, we smear a plate with sour cream so that the cookies do not drive over it.
Next, we begin to spread cookies in a circle, each layer, smearing with sour cream and spreading fruit.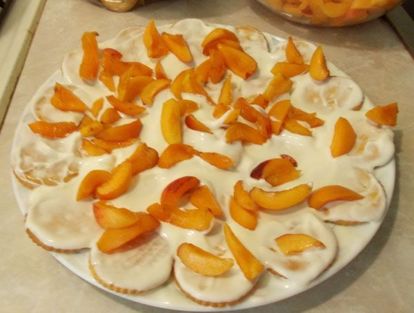 I did not spread them on every layer of cookies, so that there would not be much fruit.
I decorated the top of the cake with the remaining fruit.
The sides of the cake must also be properly missed, so that there are no gaps.
Since I did not have enough sour cream, I quickly cooked milk kissel, for 0.5 l of milk, 2 tbsp. krokhmala. When the jelly cooled, I spread it on the sides of the cake and pressed cocoa, it turned out very nice and tasty.
If possible, such a cake should be infused in the refrigerator at least overnight. But my cake did not have time. My peasants came from the street, saw my work and could not resist … And then, unexpectedly, the guests arrived in time. In general, everyone liked the cake very much, Slavik saw his night dream, the husband was full and satisfied, and the guests were glad that they had time for such a tasty meal.