– Mama! And today no one has a birthday?
– Not. Why?
– Yes, I really want a cake …
Really, what birthday goes without a cake? I baked my first cake for my husband's birthday according to the recipe known as Anya.
The combination of honey and nuts is found in the recipes of many cakes, Anya is also successfully combining these products, giving the cake a unique taste and aroma.
The cream is made from the usual, most importantly fresh, store-sour cream, whipped with powdered sugar (it is possible with sugar). A lot of walnuts are added to the dough and cream. They do not need to be crushed to the state of crumbs, it is enough to chop with a knife, rather large pieces.
On top of the cake, you can simply decorate with nut crumb. I like to cover with chocolate icing, this is more festive, but this is up to you.
To prepare the dough, we need:
100 grams of butter
1 cup of sugar
1 egg
100 grams of honey
2 cups of flour
2 tbsp. spoons of sour cream
1 tbsp. walnuts
0.5 teaspoon soda
For cream:

1.5 cups sour cream
100 grams of powdered sugar
1 tbsp. walnuts
For the glaze:

100 grams of black chocolate
1 tbsp. spoon of butter
3 tbsp. spoons of milk
1 tbsp. spoon of sugar
Short cooking version:
Let's start with the dough. Melt the butter, add sugar. Mix well.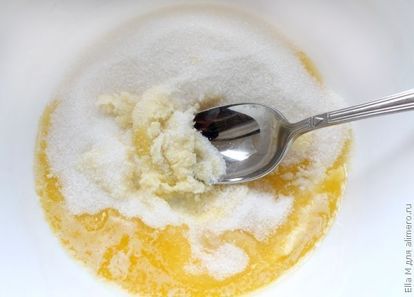 Beat in an egg, add a couple of tablespoons of sour cream and mix again.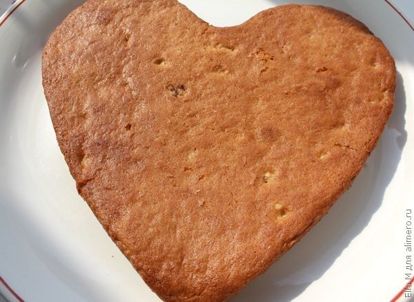 For cream, whip sour cream with powdered sugar.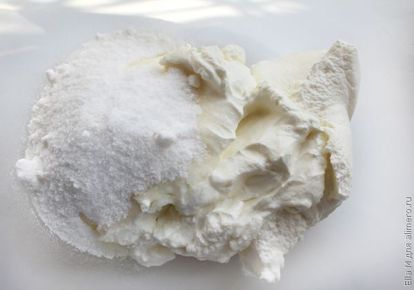 Add quite coarsely chopped walnuts.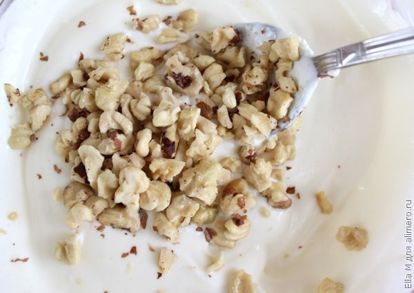 Finished cakes grease cream.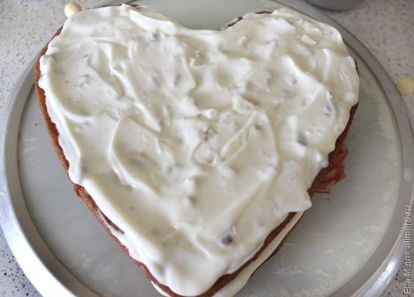 It remains to prepare the chocolate icing. We melt chocolate in a water bath.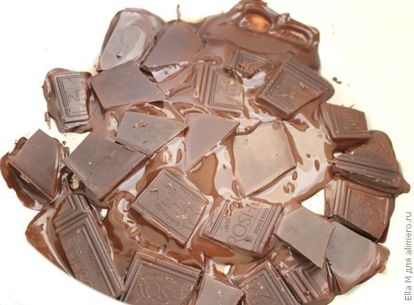 Add a spoonful of butter. Heat the milk with sugar. Once the sugar has dissolved, pour a thin stream into the chocolate and mix thoroughly. It remains to smear the top and sides of our cake with chocolate icing. You can sprinkle nutmeat on top …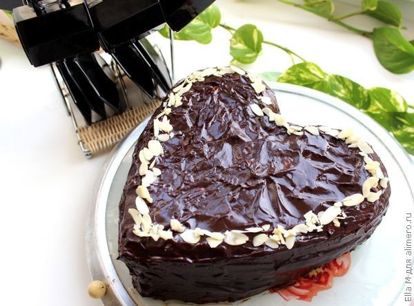 Our cake Anya is ready and waiting for guests!
Enjoy your meal!