What I like beautiful jelly cakes – they always turn out, and most importantly – get tasty. The appearance of the jelly cake always pleases the eye with a variety of colors.
Today I decided to treat myself and my boys with a banana cake, for which many products are not needed, they are always in stock in our refrigerators and kitchen cabinets. Everything ingenious is so simple that you just need a little desire to have a beautiful bright dessert on the table in an hour.
To make Banana Cake, you need the following products:
1. For the test:
2. For the yogurt layer:
– 1 l of yogurt (banana and strawberry)
– 50 g of gelatin (2 packs of 25 g each)
– 0.5 glass of water
– sugar optional
3. For the jelly layer:
– 2-3 bananas
– 1 p. Kiwi jelly
– 1 glass of water
Work on the cake, as well as the ingredients for it, is divided into three parts: the preparation of the cake, the yogurt layer and the jelly layer with bananas.
Let's start with baking cake. To do this, make the dough.
Beat eggs with sugar in a lush foam with a mixer.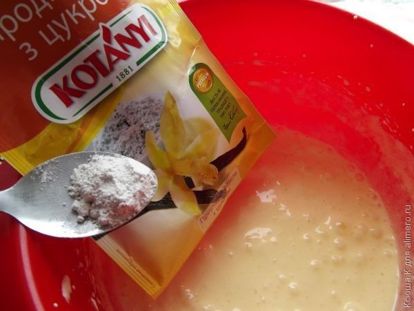 Knead the dough with flour. The dough should be like thick sour cream.


We bake the cake until cooked at a temperature of 130-140 degrees.
All my cakes rise in the oven in a convex shape. For this cake you need a flat cake, so I cut off the bulge, leaving the maximum width on the sides.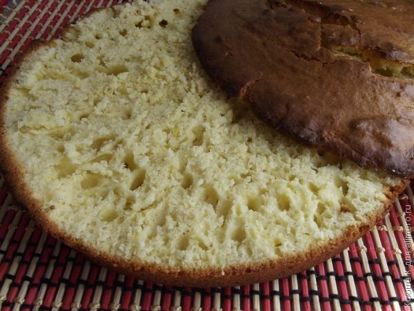 At the bottom of the form in which we baked the cake, you need to put food wrap.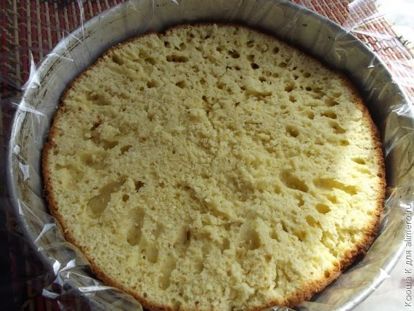 Now we make a yogurt layer.
Gelatin is diluted in warm boiled water until complete dissolution of the crystals.
Mix gelatin with warm (!) Yogurt mixer. Beat for 1-2 minutes.
Tip: Heat yoghurt over low heat until warm in a saucepan so that the gelatin is well dissolved in it.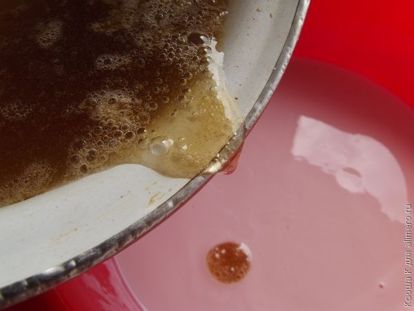 Pour all the yogurt on top of the cake in the form. Sent in the fridge for freezing.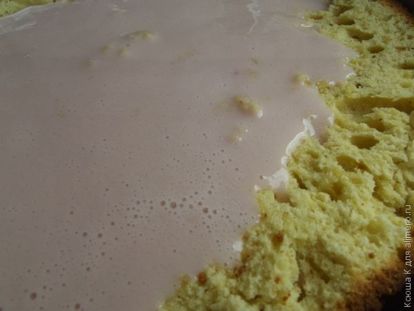 When the yogurt layer has grabbed, we take the form out of the refrigerator and put 1-2 layers of banana slices.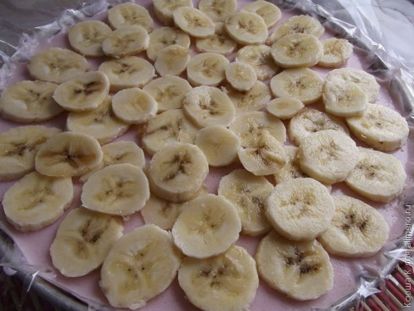 Jelly diluted with warm boiled water, cool it a little and pour a banana layer. We send in the refrigerator for full hardening.
Tip: To keep bananas from turning black while you are making jellies, you can make them before you cut bananas.


The sides of the cake after setting should be beautifully trimmed with a knife.
Tip: Cut the cake into portions, as well as flatten the sides, preferably with a hot knife. To do this, periodically it is necessary to dip in hot water.


This is such a pretty cake!
Instead of bananas, you can use other fruits at will, but then the cake will have a different name =)


Enjoy your meal!