I have repeatedly told that my mother-in-law always strictly enough adheres to any post … Well, I, trying to be a loving and caring daughter-in-law, always try to contribute in every possible way, continually inventing various goodies for her without using eggs or milk and oils …
Well, and since my elder daughter has been spending her summer vacation with her grandmother for more than a month, we visit her often enough and, of course, not empty-handed …
My last goodies for the mother-in-law were lean yeast bagels with jam – baking, though simple, but very tasty – and my grandmother was satisfied, and the children dragged them, who was faster.
So, if you also have to bake something without using eggs, I suggest taking this recipe as a bookmark, and using it on occasion …
For making simple yeast bagels, we need:
The difficulty of making such bagels: below average
The time required for cooking bagels: about two hours
Servings: somewhere 4-5
The course of the proposed actions:
We begin, naturally, with the preparation of dough. To do this, dissolve 1 tbsp in warm water. sugar and add yeast.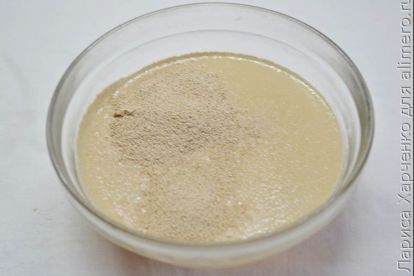 Then we let 1 tbsp. flour, mix and set aside.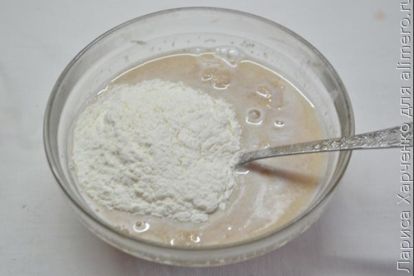 After 10-15 minutes, such a bubble cap is formed here – this means that the yeast has come to life.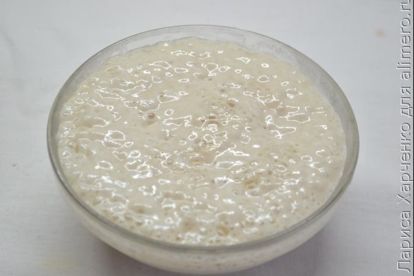 Now combine one and a half cups of sifted flour with the remaining sugar (if desired, you can add a little more) and salt – pour the approached yeast into this dry mixture.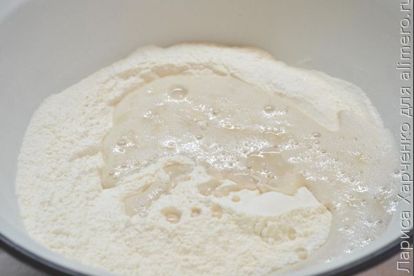 Next, add the required amount of vegetable oil.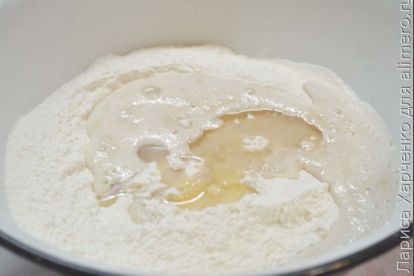 And knead the dough, if necessary, adding a little flour and lubricating hands with butter. Cover the dough with something clean and dry, and then leave for an hour to approach.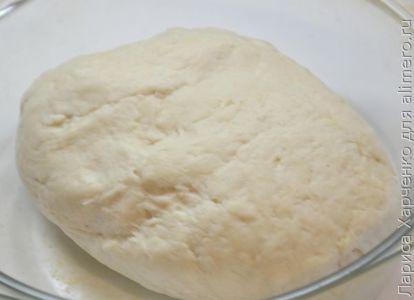 This is how it has already grown in our country – it needs to be kneaded and it's time to start forming bagels.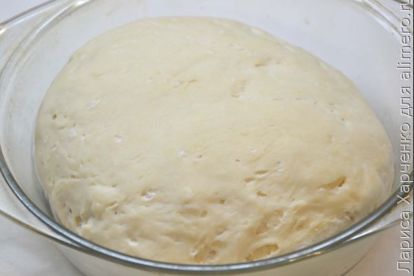 A third of the bun is now rolled out in a circle – the thickness is about 0.4 cm, diameter – 22-23 cm.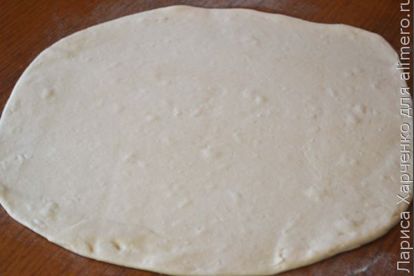 We divide such a circle into 8 equal segments.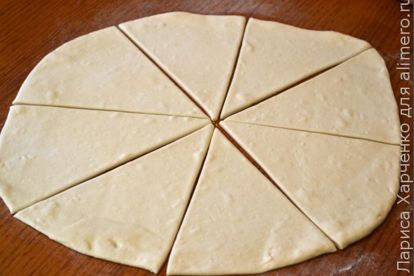 On the wide edge of each of them we spread on a dessert spoonful of filling – I used ordinary jam of medium thickness (it is better to take it thicker).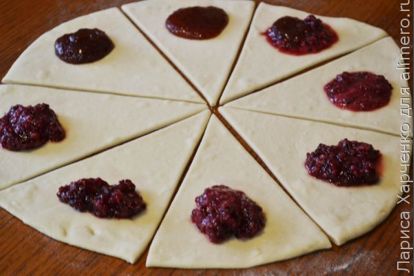 Now turn the bagel from the wide edge of the segment to the narrow one – put the prepared blanks on a baking sheet (it is advisable to cover it with parchment paper, since the filling will flow in any case).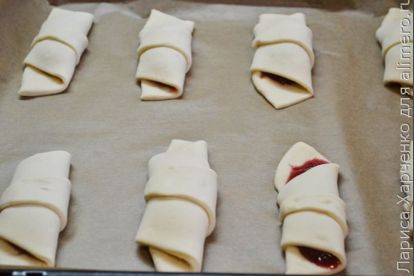 Future bagels sprinkle with sesame and leave for about a quarter of an hour, so they came up a little.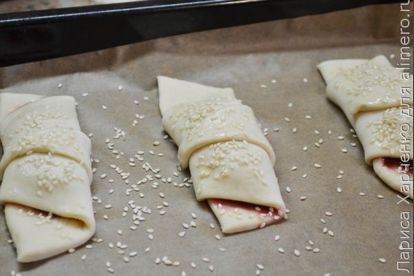 Bagels are baked quickly – after 20 minutes in the oven heated to 190 degrees they will become beautiful and ruddy, ready to be consumed.
But I suggest to cool them a little bit and, when serving, to flavor them with icing sugar …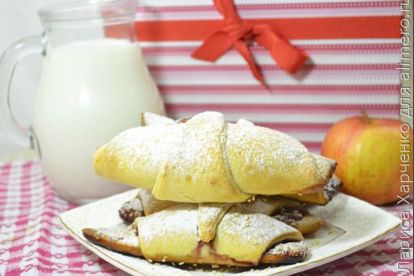 Cook with pleasure!