Homemade strawberry jam is an indispensable attribute of winter tea for me. It resembles a hot summer, and its aroma warms. In our family, strawberry jam is one of the most loved ones, we love to add it to ice cream, and also to bake homemade pies.
Now there is such a bad trend – to buy everything. Even in my childhood there was no such thing – to buy jam or jam in a shop. Now everything has changed and many of my friends, referring to employment and the fast pace of life, are not engaged in canning for the winter. But very much in vain.
It is not known that manufacturers add so that jams and jams are so bright and long kept. And we have small children who want to give the best. In addition, I consider it a good family tradition to make jam and close it in cans – this is what my mother instilled in me. I will definitely follow her example, she is my best hostess.
Time for preparing – 6-7 hours.
For preparations strawberry jam we will need following:
This is my amount of jam, you can make less or more, the main strawberry with sugar is taken at a rate of 1: 1.
Carefully wash the strawberries in running water.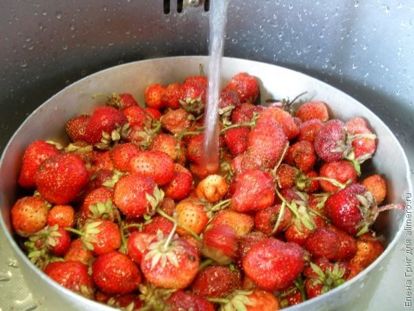 Peel the berries from the tails.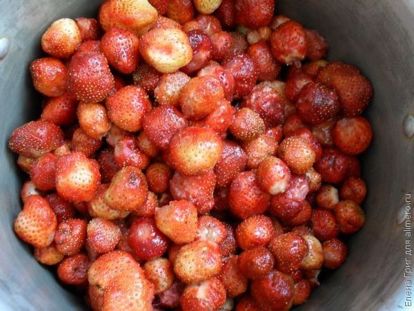 Place the strawberries in a large saucepan and cover with sugar for about 1 hour.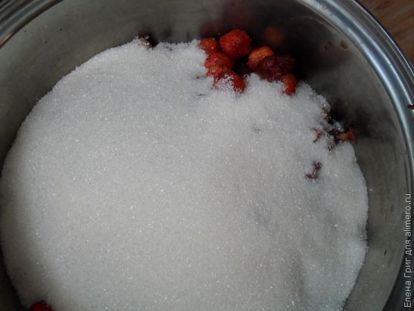 Strawberries in sugar should give juice.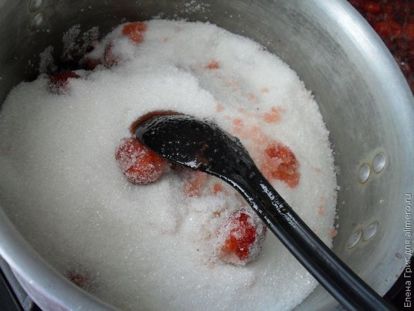 After that, put the pot on a slow fire and stir constantly, so that the sugar is completely dissolved. As soon as it starts to boil – turn off the fire.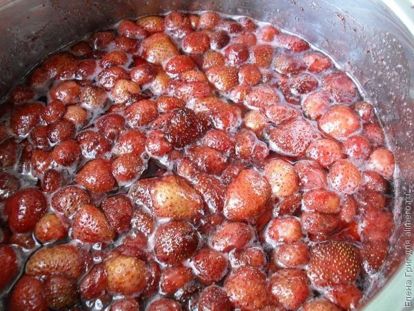 Cool the jam (it will take about 5 hours) and again on fire, boil – turn it off. Now you can pour on clean cans. I use the lids twisting – I just boil them and twist the jars with hot lids.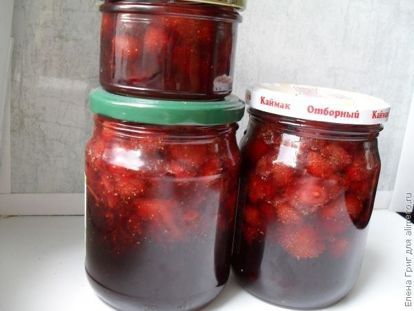 Or the usual covers for canning – to whom it is more convenient. You can try!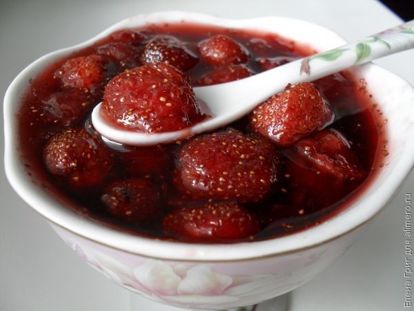 I wish you a nice tea!