Strawberry. This delicate and fragrant berry will not leave anyone indifferent, it is in it that same tenderness, sweetness and light sourness are combined! As soon as the strawberry season begins, I look at the strawberries at the vegetable market. The first few weeks, or even more than a month, imported berries are sold there, but then more and more hostesses put up their own strawberries for sale!
Today, these juicy and fragrant berries appeared on the counter from one man, from whom I constantly buy fresh greens. He sold smart strawberries at an affordable price. Without thinking, I bought 3 kg of berries and went home.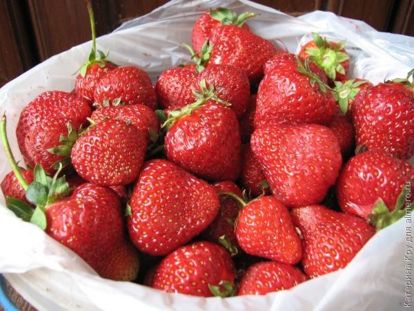 Frankly, while I sorted the berries, I left only dense and unwashed berries for harvesting. That kilogram of strawberries, which remained unused, will not disappear, he only needs to wait for the arrival of my daughter and husband's home.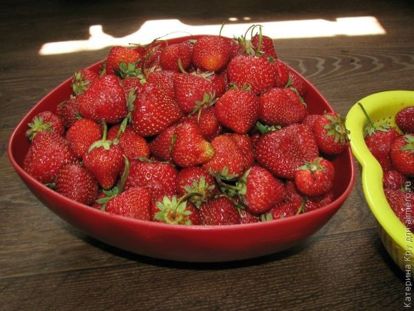 But the most pleasant thing is that during the sorting process I breathed in such pleasant smells that this moment can be counted as an aromatherapy session, which is necessary for every person for a surge of vitality.
Time for preparing: 1 hour, including preparation.
Complexity: absolutely easy.
To cook strawberries with sugar for the winter, I needed the following products:
1) 2 kg fresh strawberries
2) 3 kg of granulated sugar
3) 2 tablespoons of natural vanilla sugar
4) Cap with lid for storage
Strawberries needed to be washed in plenty of water.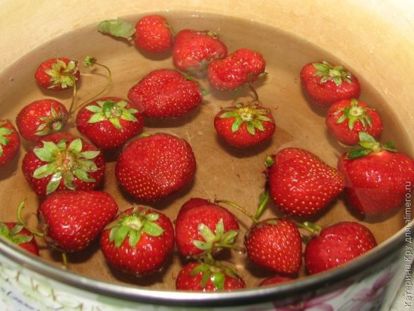 Then I removed the tails with the scrolling movement of three fingers closed around the sepals. Moved clean berries in a plastic bowl-sieve and left for some time, so that the glass excess liquid.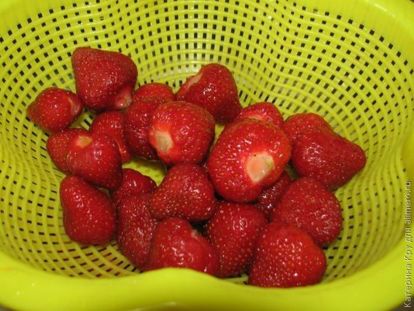 Then added sugar and vanilla sugar.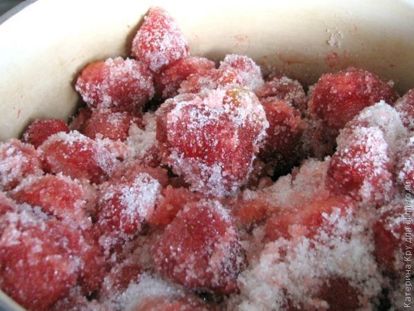 And ground them with the help of an immersion blender into a homogeneous mass.
Strawberry puree moved to capacity for storage in the freezer, closed the lid and sent stored until winter!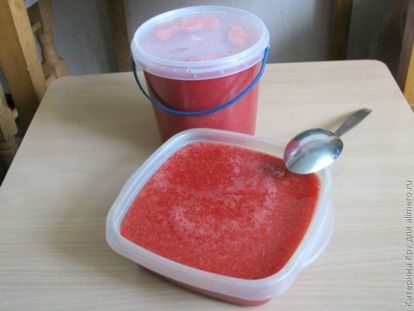 If you want to store strawberries with sugar on the shelf of the refrigerator, sugar you need to take two parts, that is, for 1 kg of strawberries – 2 kg of sugar, and on top cover with another layer of sugar a few centimeters. Close the jar with a lid and put it in the fridge.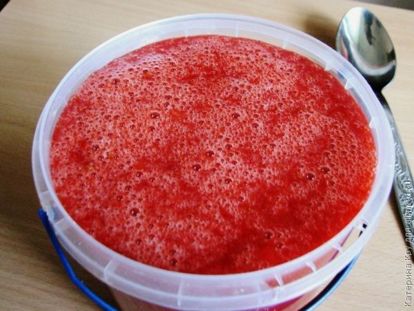 I hope I inspired you to strawberry blanks!