No, I was not mistaken – below you will see the recipe for making the most delicious sweet zucchini jam. You can even hold a contest for who will guess the ingredients of this jam. I'm sure there will be very few winners!
We used to cook caviar, stews, cold snacks from this vegetable. Undoubtedly, zucchini perfectly combined with greens, garlic and meat. But today's my recipe for a sweet dish of them also deserves the right to exist. This jam diversifies the menu, besides it is very useful and has an original taste.
The necessary ingredients are readily available. So let's get started. So, we will need:
Zucchini – 1.5kg
Sugar – 1 kg
Dried apricots – 300g
Lemon – 1 large fruit
My squash, cut the stalk. If the fruit is ripe, scrape the skin and cut the bones. We need only the tender pulp, which is finely ground into cubes.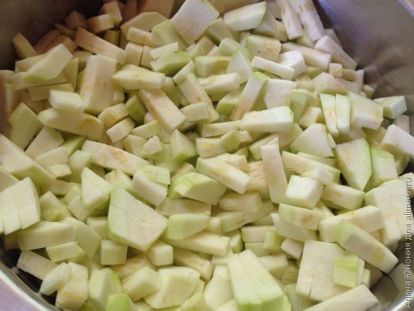 We place zucchini in a saucepan, add sugar, leave for some time (15-20 minutes) to make juice.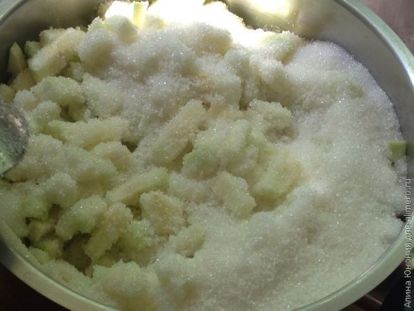 Then put the pan on a medium heat and cook, stirring occasionally, for half an hour.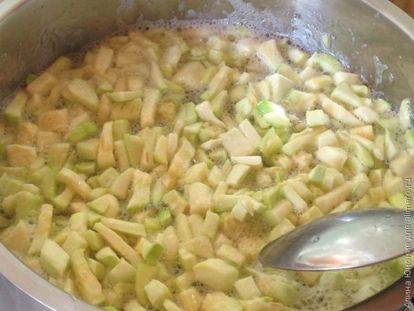 In the meantime, let's take dried apricots. Carefully wash, dry, cut and pour boiling water so that it absorbs the liquid. Leave 15 minutes.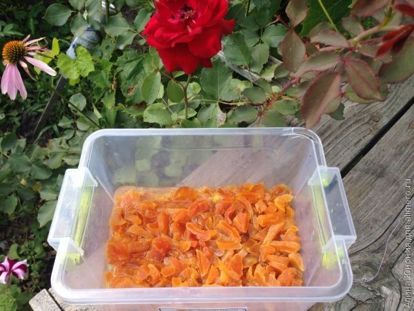 Lemon carefully wash and cut with the skin into small pieces. In this case, do not forget to extract the bones, it is very important not to spoil the jam.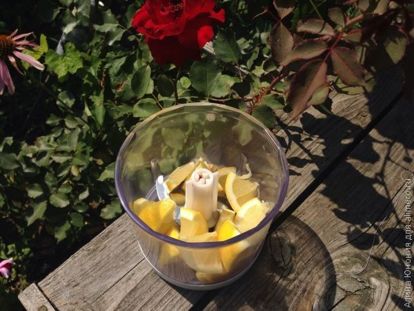 Grind lemon with dried apricots (do not drain the liquid, leave a little so that the jam is not dry) in a blender or mince.
When the time of cooking zucchini expires (half an hour), add dried apricots and lemon to them. Cook another 15 minutes.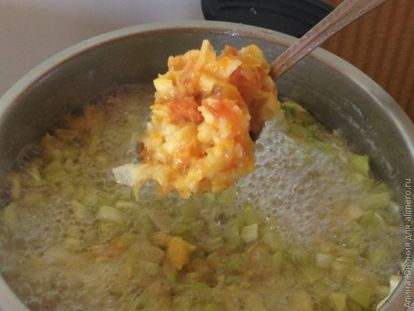 Remove the pan from the heat and grind the jam with a dip blender. You can not achieve a uniform consistency, let the fruit pieces remain – this will give the jam piquancy.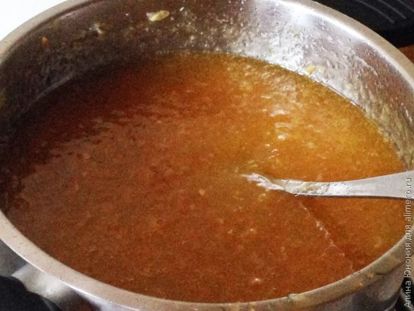 If you plan to eat jam in the winter, it should be boiled again, poured into sterilized jars and rolled up with lids. If you want to eat jam in the near future, it can be stored in the refrigerator under the nylon covers.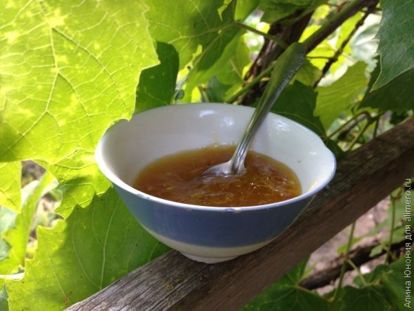 As you can see, the recipe is very simple, but, taste, believe me, it is absolutely inexpressible. Someone claims that it is peach jam, others hear apricot mixed with exotic fruits. In any case, the fruit is called any, but not the main ingredient – zucchini.
If you like these original recipes, you can try using orange instead of lemon. Then the taste will become more saturated and sweet. In this case, the final cooking time should be slightly increased.
Be sure to try! Enjoy your meal!