Red currant jam is one of my favorites. It always turns out very thick, one can even say that it is not jam, but jelly. And thanks to this density, currant jam is just perfect for baking. When heated, it does not spread and holds its shape well.
The taste of the jam is sour-sweet. And the aroma of delicious ripe currants. This jam always reminds me of summer!
Ingredients for the jam:
Cooking time – 45 minutes.
Red currant berries from the twigs can not be cleared. Rinse in running cold water.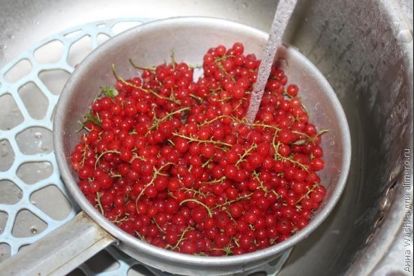 We spread the wet berries in a single layer on a towel or thick paper napkin and dry a little (10-15 minutes). Excess moisture during this time has time to soak in a towel.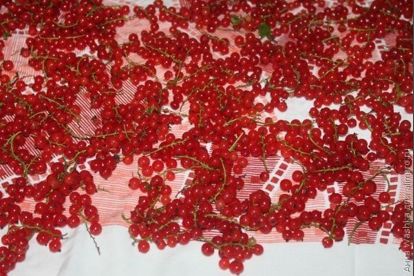 Put a gauze folded in two or three layers on a colander or sieve. We spread berries on it and with the help of wooden pulp we knead them together with the twigs.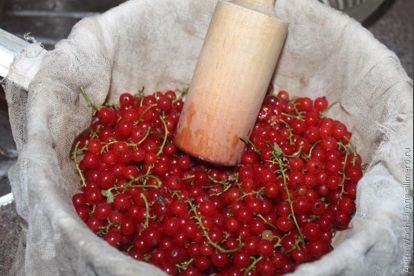 Red currant berries are quite soft and do not require any special effort when kneading. For a couple of minutes, the berries turn into puree.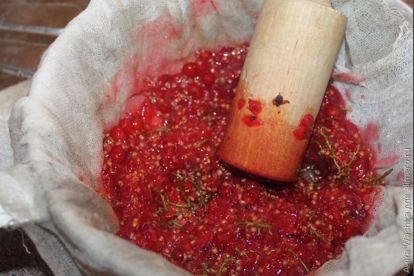 Then we collect the gauze into a knot and squeeze it out so that the juice is all the rest of the stack, and the marc becomes almost dry.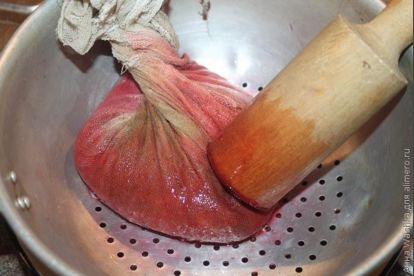 By the way, I don't throw away those marc. I pack them in plastic bags and send them in the freezer. And in the winter of them I cook very rich and tasty compotes and jelly.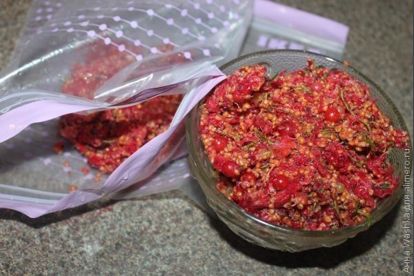 In the bowl we have squeezed currant juice.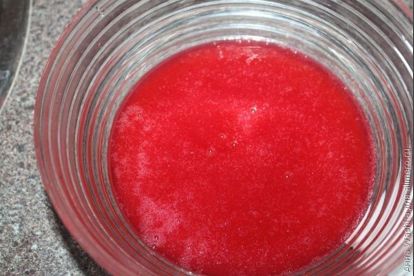 For the perfect proportion of sugar, I use this proportion: for one glass of pure juice – one glass of granulated sugar.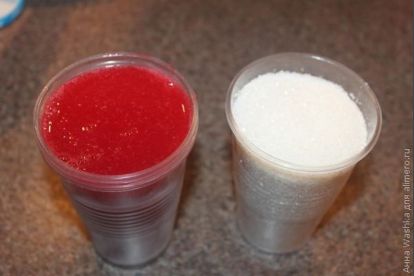 Sugar is well mixed with juice.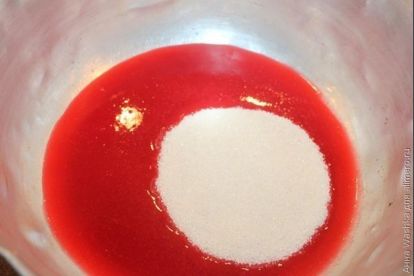 You can immediately roll the syrup into the jars, but I prefer to boil it a bit (10 minutes). Then the syrup is thicker and can last longer.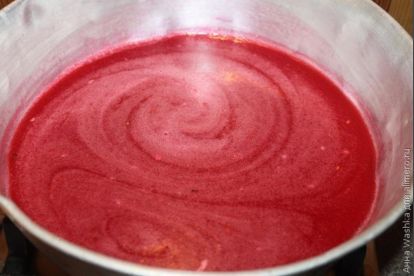 Pour hot jam into jars and send in the fridge.