In Russian cuisine, they always prepared jam, jams came to us from European cuisine. They differ from jam with a jelly-like consistency, which is achieved either by prolonged cooking without decreasing the temperature or adding pectic substances.
Recently, I often observe on the Internet that jams are prepared with the addition of special gelling compositions from Konfaturek or Gelefiks sachets or they put pectin, but I treat the sachets with caution (you never know, they also put pectin there) we have not met.
However, this is not a reason to abandon the attempt to make jam, you can add fruit or juice with a high content of pectin.
For example, there is a lot of it in red and black currants, but black currant gives the dominant taste, but the red one is quite suitable, especially since you do not want to make jam from it, there are too many seeds, but if you add its juice to jam from other berries, get great.
Ingredients: 2 kg of raspberries, 2 kg of sugar, 1 glass of red currant juice.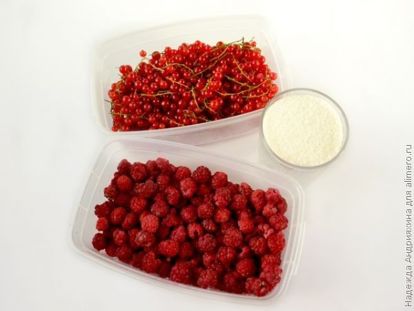 We're going over raspberries. Raspberries – tender berries, it is difficult to wash, there is a risk to turn into porridge, so we do it with caution. If I pick the berries myself and I am sure of their purity, then I don't even wash them, so that there is no excess liquid.

Separate the currant from the twigs, wash and sprinkle on a towel to dry.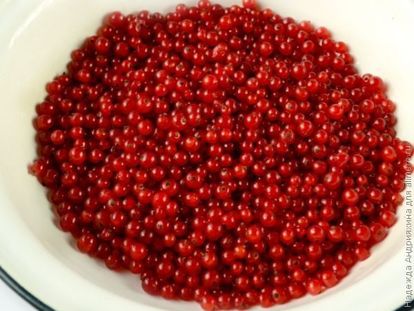 Squeeze currant juice in a juicer.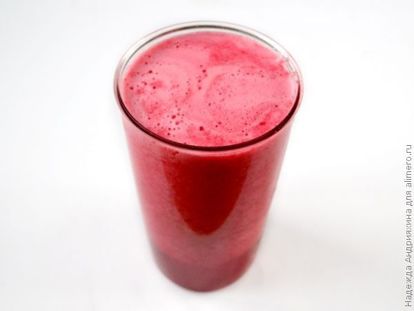 A part of raspberry (up to ½ part) is pounded or mashed in a combine.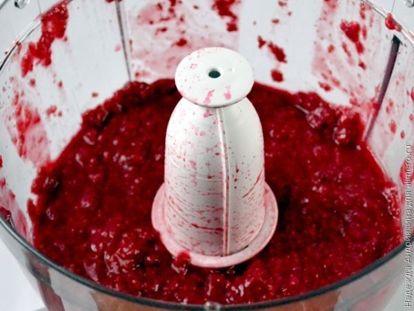 I again used the slow cooker. At first, she poured raspberry puree, currant juice and put sugar. With a silicone spatula, everything stirred and turned on the Multipovar. Time set approximately to be enough for boiling, – 20 minutes, temperature 160 degrees.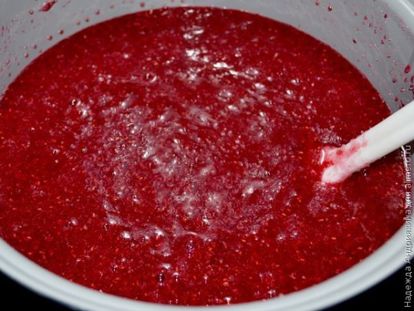 While the mass is boiling, we remove the foam, and from the moment of boiling Multipovar disconnect. We spread the remaining berries, turn on the jam mode. It is by default long – 1 hour, but 15-20 minutes is enough for us.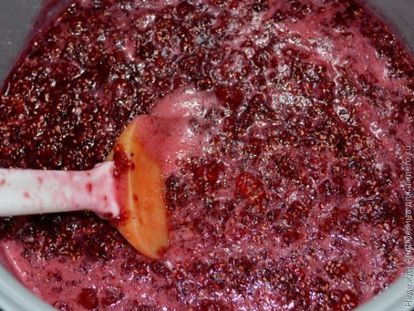 After 20 minutes, the jam can be laid out in jars (it is clear that they are prepared in advance with the lids). Banks overturn on the lid and cool.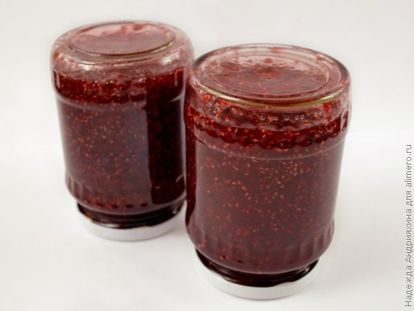 The cooled jam will thicken and whole berries will be found in the healed mass. Well, unless someone refuses such a tasty and beautiful jam?