Strawberry jam. What could be better? Since childhood, I remember the amazing aroma of strawberries that filled the whole house when my grandmother made jam. And we, children, then with pleasure ate strawberry froths from it.
Grandmother's jam itself was not thick, but a little watery. And the berries – one to one, not overcooked and as if transparent. I have never tasted such delicious jam anywhere else!
When I grew up, I began to make strawberry jam myself, but it turned out to be completely different. Delicious, but still different. And then I found an old grandma's notebook with recipes. And fortunately for me there was written the recipe of the most delicious jam!
The secret was very simple. Jam is cooked only 5-7 minutes! Then the berries are not digested, and retain their shape and taste. This jam is called – five minutes.
Cooking time – 7 minutes.
Berries for jam must be selected, without spoilage and rot. Best of all, jam is obtained from small berries. And, of course, strawberries should be fragrant. From tasteless watery berries good jam can not be cooked.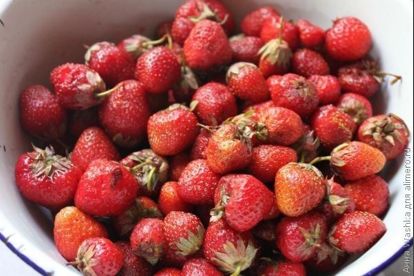 Remove from the strawberry sepals and twigs. Well washed.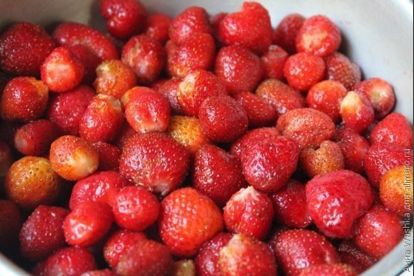 Then dry the berries. I do it on a paper towel that absorbs excess water well.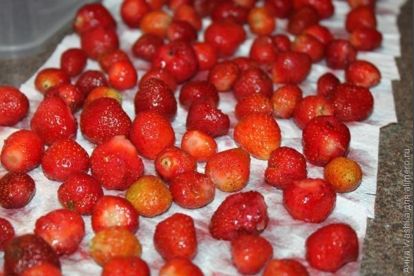 In a saucepan or enamel basin pour water, bring it to a boil. Then put the sugar.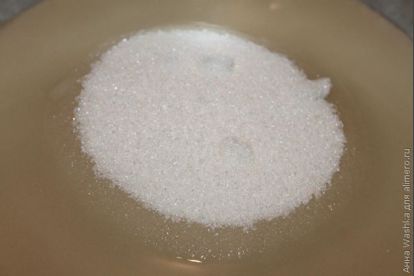 Stir with a spoon until the sugar is completely dissolved in water.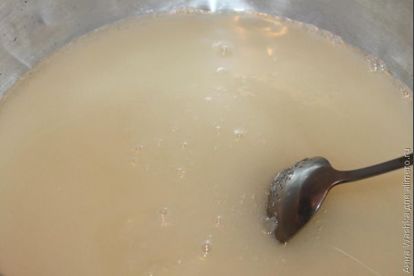 Wait until the sugar syrup boils.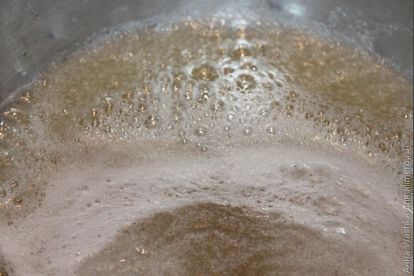 And put strawberries in it.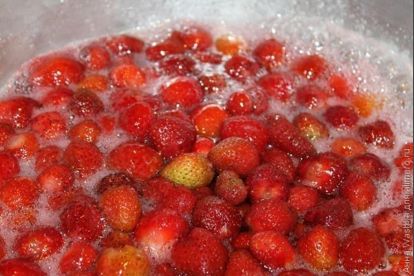 Unlike the usual way of making jam, a five-minute jam should boil violently and produce a lot of foam. So do not reduce the fire!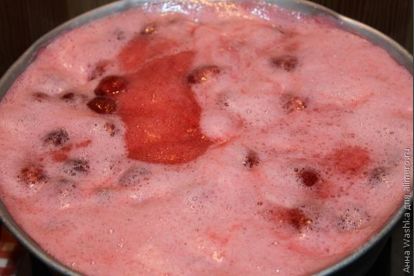 Strawberry skins during cooking remove with a spoon.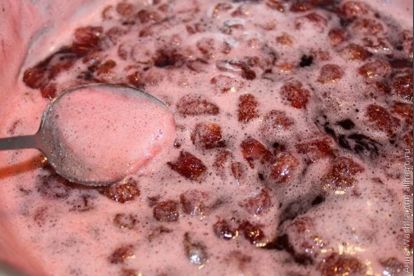 The jam should boil for five to seven minutes. Then turn it off.

Ready hot jam poured into jars.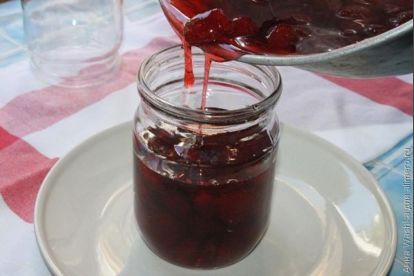 Delicious strawberry jam is ready!