Pumpkin jam or jam … It sounds unusual! Until recently, I had no idea that you could make sweet preserves from vegetables. But it turned out that it is very tasty!
True, only from one pumpkin jam will turn out all the same freshly. Therefore, to add a little sour taste and make the jam taste richer, add oranges to it. They are as bright in color as the pumpkin, so the jams are excellent!
In the jam of a specific pumpkin flavor is not felt at all. And if you do not know what it is cooked from, then the first thing that comes to mind is a pure orange jam.
Such a beautiful orange jam is an ideal filling for various pies, cookies and other pastries. Well, just like that with tea, it is also very nice to eat.
Ingredients for the jam:
Cooking time – 1 hour.
Pumpkin choose with bright orange pulp. But at the same time, not very fibrous, but the jam will turn out too watery.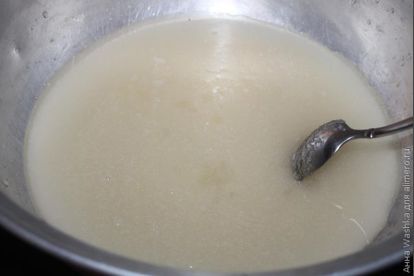 Put pumpkin in boiling syrup and cook it until soft.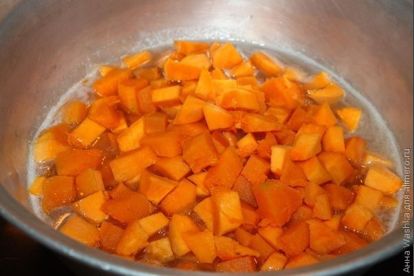 Then put the orange pulp.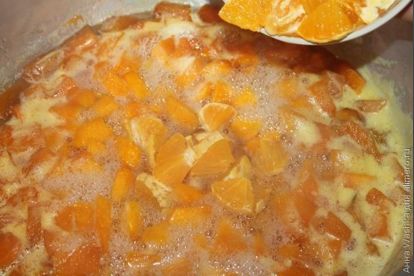 Next – orange peel.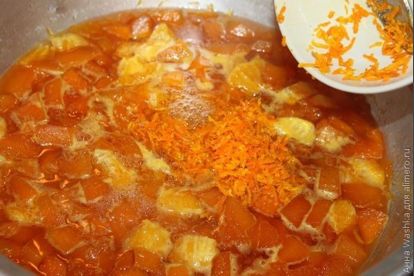 And at the very end add orange juice.


Give the jam still boil. It should be thick and amber-transparent.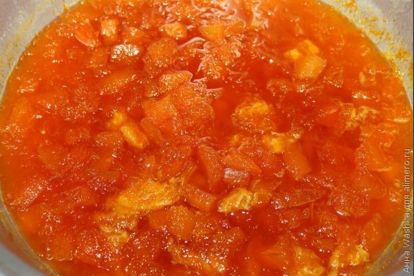 To get jam from jam, let it cool. And then scroll through the meat grinder. You can also use a blender.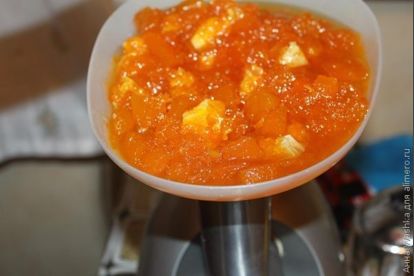 The output is quite a thick homogeneous mass – sunny pumpkin-orange jam.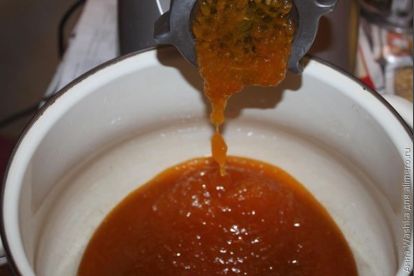 Enjoy the fragrant jam!