What is karkade? This is a dried flower tea (Sudanese) roses. The use of hibiscus as a drink is widespread throughout the world. Moreover, he is credited with a lot of healing properties.
It is believed that hot drink from karkade is useful for hypotension (low blood pressure), while a cold drink, on the contrary, lowers blood pressure. The drink perfectly quenches thirst and serves as an excellent antipyretic agent due to its high acid content.
But I am more interested in the dietary value of the hibiscus. Along with Goji berries, it can be used in many diets, including the Dukan protein diet. While the use of other fruits and berries is prohibited by the rules of the diet due to the high content of carbohydrates.
The calorie content of the ready-made karkade drink is slightly less than 1 kcal per 100 grams. Therefore, I decided to try to use it not only as a drink, but to make jam from karkade. Perhaps someone will reproach me in such experiments: Is there really nothing to prepare jams besides karkade? So many berries and fruits! But on this experiment, I decided, being on a diet, as its rules forbid the use of other berries and fruits, and I really want a sweet one.
To make hibiscus jam, prepare the products on the list: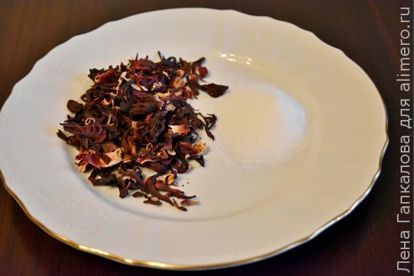 Dry karkade petals in advance to grind. No need to grind into powder
Let there be small pieces of petals.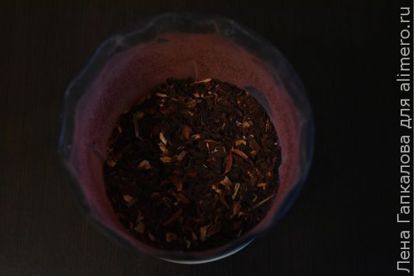 Pour karkade with water, bring to a boil and cook over low heat until the liquid is evaporated twice in volume.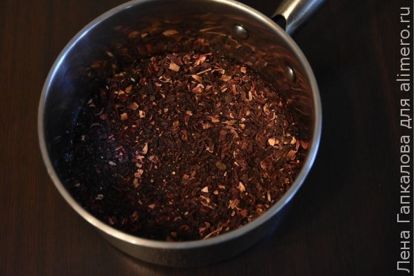 Pieces of petals quickly absorb moisture to increase in volume.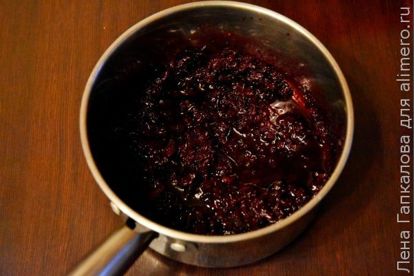 Add sugar or sugar substitute. Adjust the sweetness to your taste. Hibiscus sour enough, so too sweet will not work.
Boil the jam on low heat to the desired consistency. If the jam seems a little watery, you can thicken it with 1 tsp. corn starch dissolved in a small amount of water.
If you want to get a more homogeneous mass, you can punch the already prepared jam with an additional blender.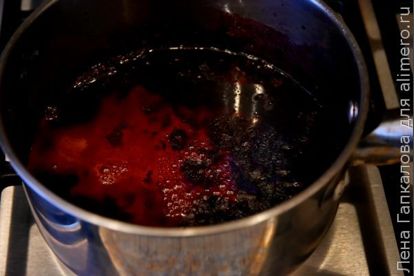 Ready jam folded in a glass jar. Store like any jam.
You can submit it to a curd pan or cheesecakes.