I cooked this jam in the summer, but the recipe was stale. I decided to show it all the same, because the blanks have not yet ended, and thus you can make jam from any fruit or berries.
I used to make jams of pectin-containing fruits and berries, so that they healed, or I had to use the grandmother's method: cook for a long time and with a lot of sugar.
Last year I noted on the network that cooks add special pectin-containing compounds: Zhelfiks, Konfütürk, but no matter how I looked, we didn't have them, and it was possible to order pectin only in large quantities and very expensive.
This year Zhelfiks also appeared in our country, with three types: 1: 1, 2: 1, 3: 1. These numbers indicate the proportion of fruit and sugar. I took 2: 1, that is, sugar is two times less than fruit, which I was very happy with – moderately sweet.
I now cook all the jams, jams and confitures in the slow cooker (I have the Polaris 0517AD multicooker). I really like that you don't have to stand and stir, and it doesn't burn anything.
I cooked jam from apricots. We have them is not so much and only imported. I bought them, but they are not sweet, though beautiful, so I decided to send them for jam.
Ingredients: 1 kg of apricots, 500 g of sugar, 25 g of Gelfix.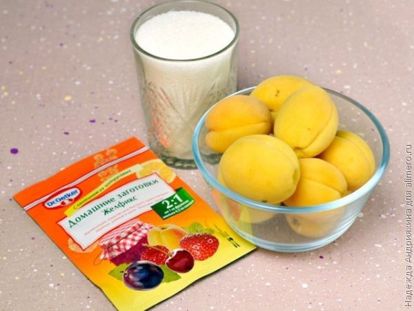 I washed the apricots, as they were all clean and calibrated, there was no need to cut off the damaged areas and remove the crumpled ones, but it was necessary to dry them, here the excess moisture is not needed.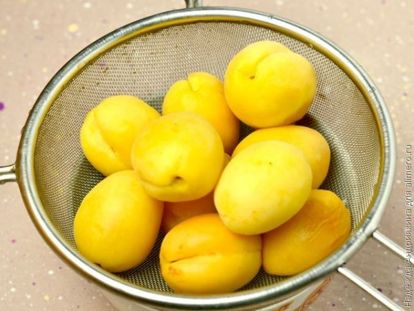 Apricots cut in half, removed the bones, and the pulp punched through a blender.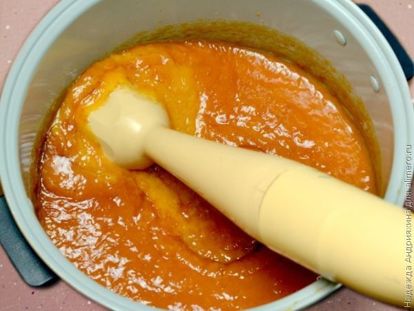 Further Zhelfiks cooked with sugar. First you need to add to it only two tablespoons of sugar.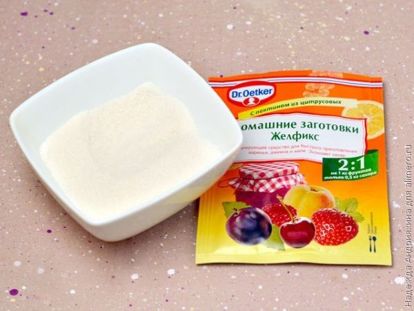 This mixture is poured into mashed potatoes and mixed.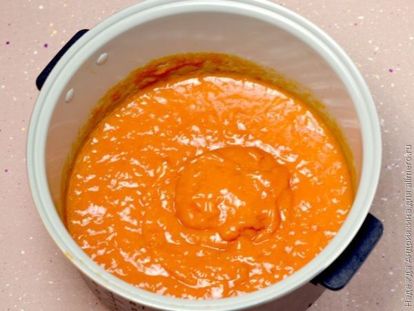 Then I turned on the program Jam, but the time cycle in this case is not needed, so I cooked it as if it were on the stove. She waited until the mass boils – it's about ten minutes.
Then she poured the rest of the sugar, mixed it, waited again until it gurgled, boiled it from the moment of boiling for only three minutes! All jam ready!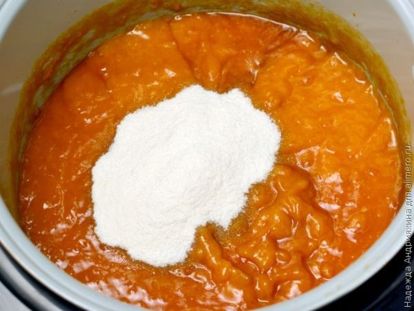 Poured into sterilized jars, sprinkled with boiled lids – and turned over to cool.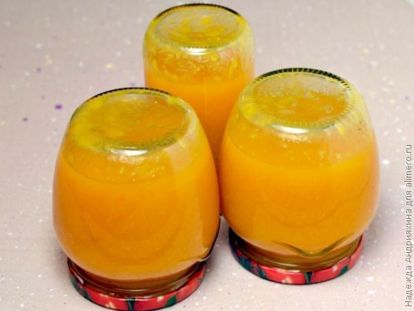 Here it is ready to jam. As you can see, for all the preparation it took no more than half an hour along with the preparatory work, that is, almost all the famous five minutes, not liquid, but lighted.
And how tasty it turns out – you want to eat with a spoon, use it in baking!