I think many have tried the cherry jam. Did you eat gooseberry jam? And did you know that cherry jam with gooseberries is so delicious!
Gooseberry – for some reason, not very popular berry. I would even say – an amateur. Nevertheless, very, very useful. And besides, universal. From gooseberry can be cooked and sweet jam, and gravy for meat or fish. Usually, gooseberries and cherries are rolled into compotes, but believe me, the jam from these berries is no less tasty!
Today I will tell you how to cook delicious gooseberry and cherry jam.
Complexity: below the average.
Time for preparing: about 2 hours.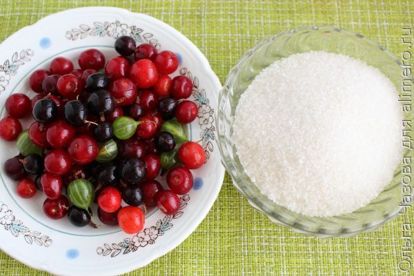 We take the berries of cherries and gooseberries. I used two types of gooseberry – green and red. Cherries in jam should be twice as large as gooseberries.
We wash the berries well under running water.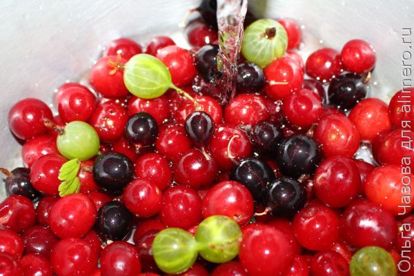 From cherries remove bones. I cut each berry in half and took out a bone. But you can make it easier. For example, use a special device that is sold in stores. Or remove the bone with a pin or pin.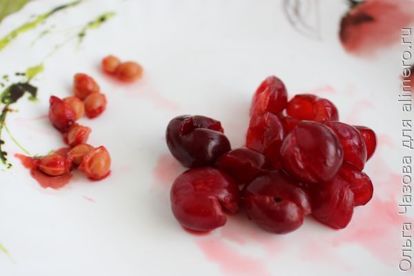 Now we undertake a gooseberry. Remove the stem and dry tail. If you have a large gooseberry, then you can cut it into halves.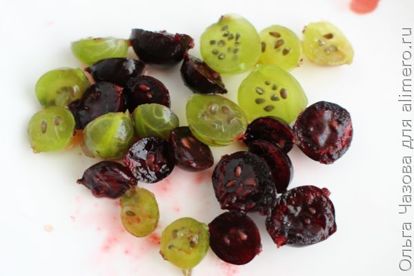 Weigh the total weight of the resulting berries in order to calculate the exact amount of sugar. Sugar should be the same as the berries in general.
Put the berries in a saucepan or in an enamel basin for cooking jam. Aluminum dishes for cooking jam can not be used.
Fill the berries with sugar. And let them stand in this form for about an hour. At this time, they must highlight the juice.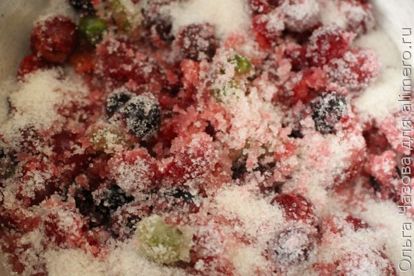 Then we crush the berries with wooden tolkushkoy.
Pour quite a bit of water. About 100-150 milliliters.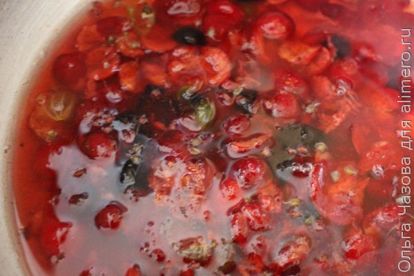 And turn on the stove. Bring berries to a boil. Cook for 10 minutes and turn off. Let the jam stand on a warm stove and independently reach.
When the jam is cold, turn on the burner again and boil the jam for a little more time until ready. The jam is ready, if you drop a drop on a plate, but it does not spread, will have a clear form.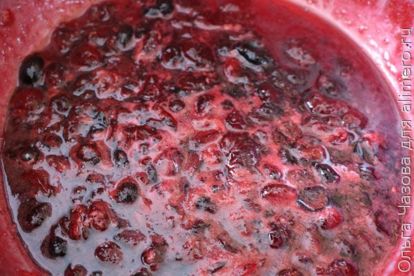 Give the jam to cool. And at this time we sterilize the jars. First, wash them with soda and soap. Well rinsed. Then scalded several times with boiling water. Can and boil. We do the same with the covers.
Spill the finished jam in jars and twist the lids.
That's all, bon appetit!