It's time for my preparations for the winter is not over. Therefore, today I want to share another recipe with the readers of Alimero.
As I wrote 2 weeks ago in the recipe of Puree of sour apples, I recently revised my view on preservation. Now I close only what I and my household really love.
It has been empirically established that compote is not in demand with us … well, if someone still drinks 1-2 glasses. But! Here we eat apples from it on time! So I decided to close this year alone apples))
I think that among you, too, there are the same fans of apples!
For spin select the best of the available apples, with the least amount of defects. Wash them. Medium apples cut in half, removing the core. Large – into 4 parts.
Sterilize jars (and lids), put apples in them as tightly as possible to the very top.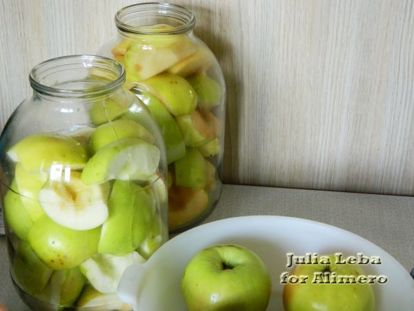 While we are engaged in apples, put water on the fire (without sugar!). Let the water simmer for about 5 minutes.
With boiling water pour cans of apples to the brim.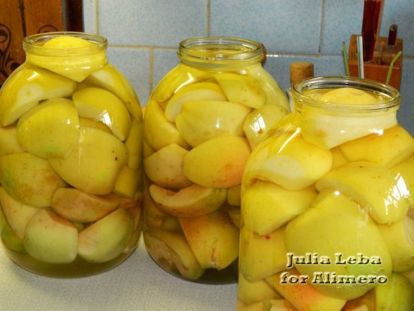 Cover with lids and let stand for 20-25 minutes.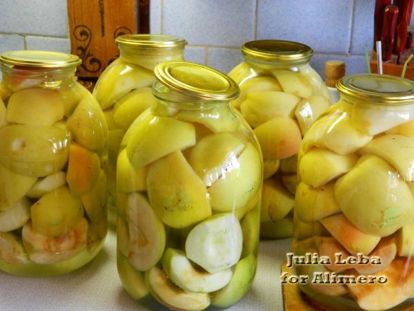 After that, gently drain the water from the cans back into the pan. Put on the fire. Pour sugar, stir until dissolved.
Since the apples absorb some water, you need to add some more water to the pan, bring to a boil and simmer for about 5 minutes.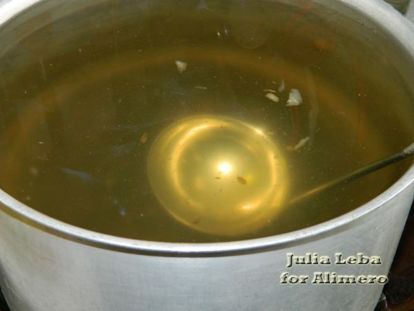 Pour the syrup over the apples a second time and quickly close the lids using a sealer (key). Cover the jars with a thick towel and leave to cool.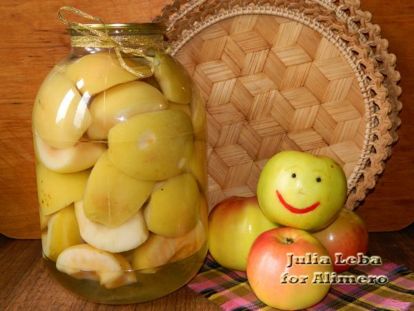 Keep aspic apples in a dark cool place.
You can eat separately, they themselves are very tasty! And you can add to puddings, salads … and to any white wine they will be an excellent snack!