It is very convenient to make jams from gooseberries! After all, the gooseberry itself is a rather gelling berry. And therefore jam from it turns out dense, fragrant and very tasty!
The jam itself is very good to use as a filling for pies or cookies. And you can eat just like that – with cereals or tea.
The taste of gooseberry jam depends on the variety of berries. I made pink gooseberry jam — it's sweeter than, say, white gooseberry. And his color is very beautiful and interesting.
Ingredients for the jam:
Cooking time – 40 minutes.
In gooseberry berries we remove the twigs and cut dry tails with scissors.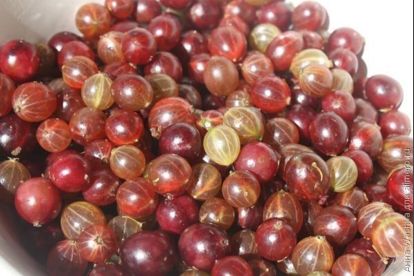 Rinse in cold water.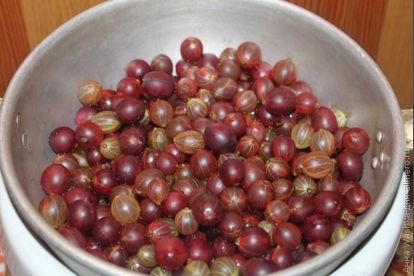 Pour water into a basin or large saucepan, bring it to a boil.
Put the gooseberries and cook for a few minutes on low heat, stirring occasionally with a spoon.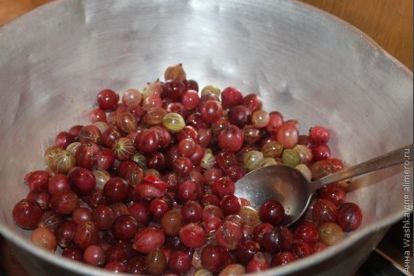 At this time, the gooseberry should put out the juice, and the skin should be soft. Time it takes no more than 5-7 minutes.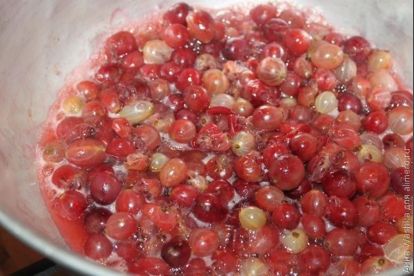 Add sugar. The amount of sugar depends on how sour the berry is. For a pink sweet gooseberry, you need to put less sugar than if white sour was boiled (in this case it is better to take one-to-one proportion).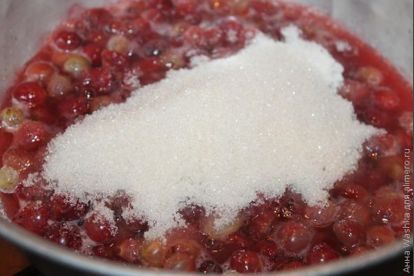 We continue to stir the jam with a spoon. Sugar should be completely dissolved in it.
Then grind the jam with an immersion blender until mashed.

You can do it right in the tank, where it was cooked. If the blender was not at hand, you can wipe the jam through a sieve using wooden pulverizer or a spoon.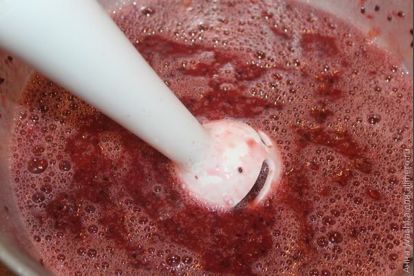 After this, we continue to make jam for another 10 minutes. During this time, it should become quite thick.

During cooking, remove foams formed with a spoon.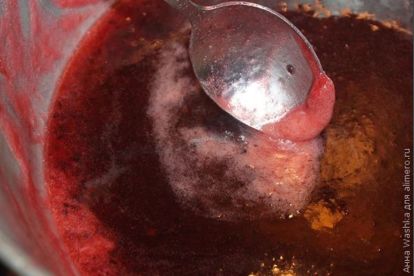 Ready hot jam is poured into sterilized jars and covered with lids.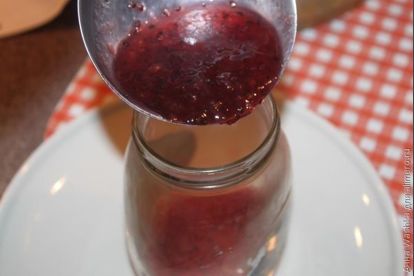 Enjoy your meal!