Summer is a unique season in terms of vitamins. Do you agree with me? But I want to pull them a little longer. Or rather – stretch the whole year!
To do this, I have several favorite ways:
1. Frozen whole berries.
2. Freeze grated berries with sugar (without heat treatment).
3. Directly billet.
Today we are talking about the latter. As I told you, when I shared with you the recipe for Summer red cookies, this year I really want currants.
I have already done baking with her more than once, froze whole berries, closed currant jam. And now it's the turn of the jam! Only not pure currant. I really like her taste in company with … raspberries.
Ingredients match the name. Berries are a couple, and sugar gives sweetness to their union!)
First of all, I prepared currants. If it is dirty, then it should be washed and dried, only after that, starting the process. But I try not to buy one. Why would you create unnecessary problems for yourself?
My currant was clean. I just went through it, tearing off green tails.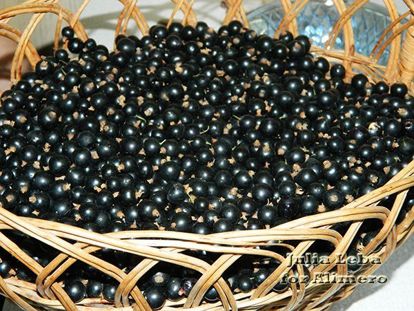 She scrolled raspberries in her old meat grinder. I came across several yellow raspberries, I did not sort them out.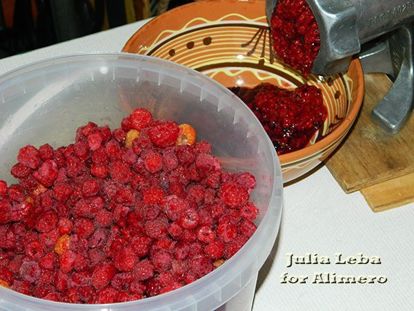 She poured sugar into the cooking pot, then laid out the scrolled raspberries.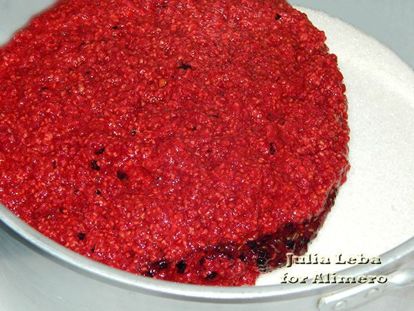 It also added currants minced through a meat grinder. Stirred up.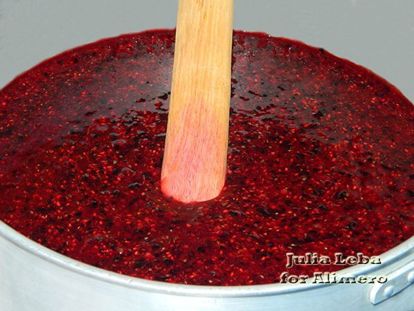 Straightened on the middle fire. She took off the formed foam, turned off the gas and boiled it, stirring occasionally for about 25 minutes.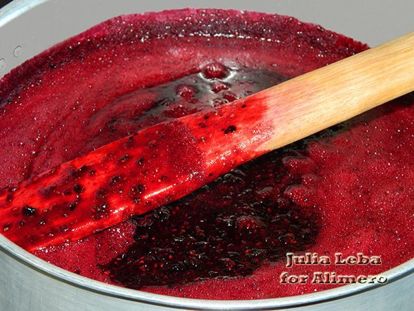 During cooking, she took up the sterilization of cans and lids. Poured into prepared jars with a ladle jam. Spun the key.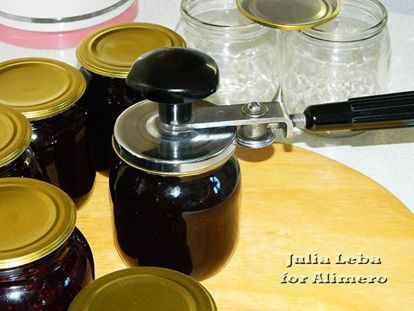 In order not to be confused with other blanks, I made stickers with the inscription of the main components and the date of manufacture.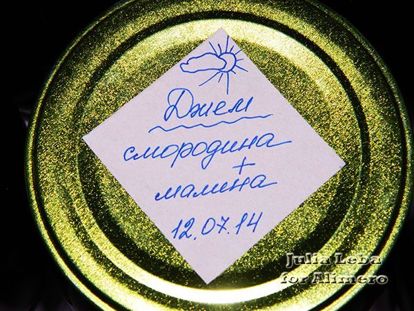 I photographed 6 of the resulting jars for Alimero;)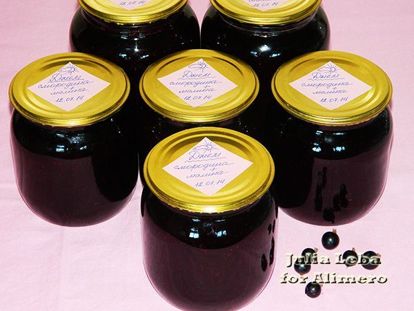 Removed in a cool place for storage. In winter, it will be something to eat! I especially liked to eat jam or curd jam. Delicious! Well, let alone how good he goes to baking, and I will not speak))