When it comes time to preserve the fruit, I try to prepare them so that, if necessary, get a universal filling for wind pies.
Apple jam is delicious and as a filling, and as a dessert for tea on a long winter evening. When a blizzard sweeps outside, it's nice to remember the summer day that gave us delicious apples. Like these ones.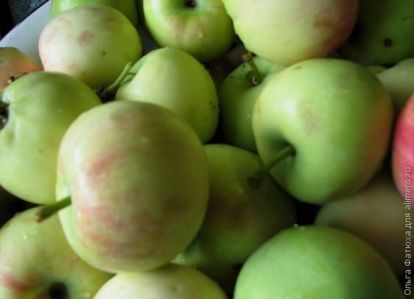 Cooking jam or jam is the opposite. If in other dishes we write that for five servings you need so many ingredients, then in the preservation is somewhat different.
I had a 9-liter bucket of apples. And everything else I arranged for them. Looking ahead, I'll tell you that it took me 3 kg of sugar to make jam. And the result was 5.5 liters of finished product.
I take sugar from the calculation 600g per 1kg apples without a core.
Time for preparing: about 3 hours in total (taking into account the fact that jam was insisted, just 2 days passed from slicing apples to capping cans)
Complexity: simple (compared to cooking another jam or jam)
Apples washed and sliced. The result was about 5 kg of apple lobules and almost half a bucket of fruit waste. Cleaning with pleasure eaten the neighbors goats.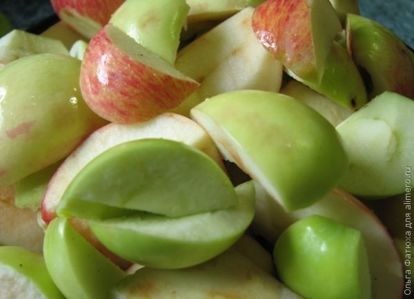 In a large pot (about 6 liters) poured about half of the water and brought the water to a boil.
Portions of about 0.5 kg poured apple slices into boiling water and kept there for about a minute (I did not remove the pan from the heat).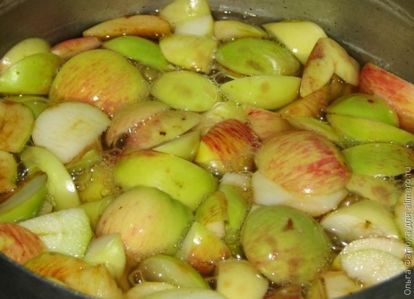 She took out the apples, letting the water flow out. By the way, from the water that remains after blanching, it turns out an excellent compote. It only remains to add sugar to taste.
Blanched apples piled into a large bowl.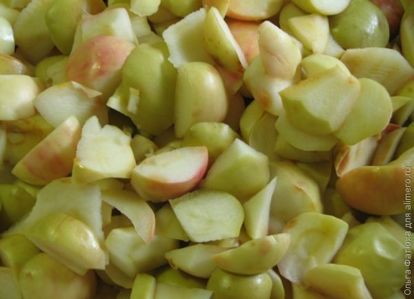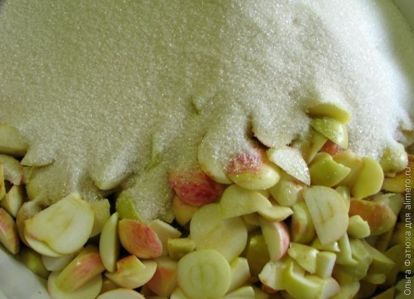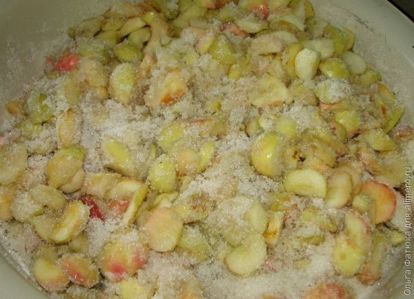 She waited several hours for the apples to start sipping.
Over low heat brought the future jam to a boil and cook for 10 minutes.
Cool. After a few (or maybe 8-12) hours I boiled it again for 5-10 minutes.
The same thing done the third time. At the fourth boil, the jam boiled for about 15 minutes.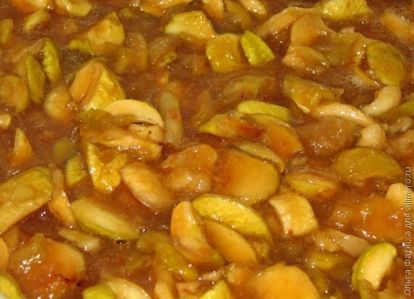 Spilled hot jam in pre-washed and sterilized jars.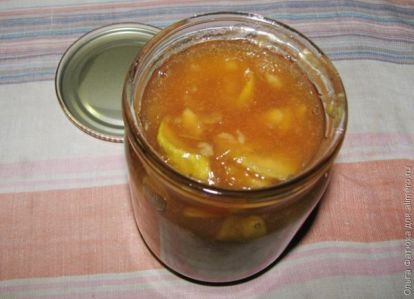 After the jam is completely cooled, it can be lowered into the basement, where the apples are safely stored in the sugar protection, not only until winter, but until next summer.