I cooked this dish for the first time. It belongs to the Azerbaijani cuisine. I always thought that in this kitchen a lot of spices that we usually do not use. In this dish of spices there was only turmeric and the usual salt and pepper for us.
Cooking reminded me of a well-known roast, which I cook quite often. Only here are tomatoes added.
Difficulty cooking – minimal.
Time for preparing – 15 minutes to prepare, 1 hour to cook.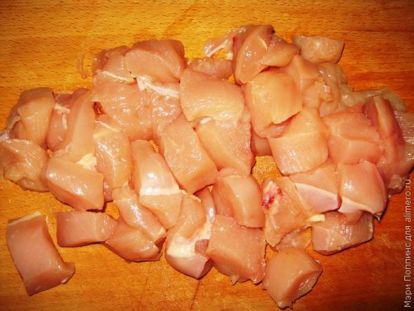 You can cut the chicken into pieces. In general, I think that you can use any meat: lamb, pork, beef, veal. Who likes what. I mostly cook chicken and pork sometimes. I do not like beef.
Fry meat with onions in a skillet-pan until golden brown. Add salt, pepper and turmeric. This dish can be cooked in a cauldron, roaster or in a saucepan with a thick bottom.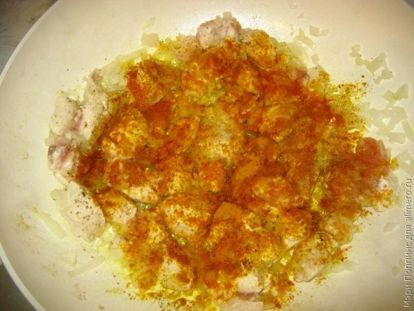 While the meat is fried, chop the tomatoes into large cubes.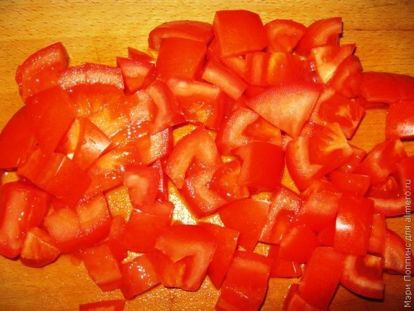 After about 10 minutes, add the tomatoes to the skillet. Slightly reduce the heat and leave to stew, until the tomatoes do not let the juice.
Take the potatoes. Clean, wash and cut large.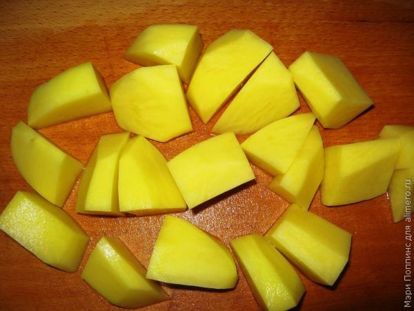 After the tomatoes have let the juice, add the potatoes in a skillet-saucepan.
Then pour boiled water so that the potatoes are almost covered. Add more salt, sugar and pepper.
Add sugar to taste, as the tomatoes give different sourness.
Simmer on low heat for 15-20 minutes with the lid open and stirring occasionally.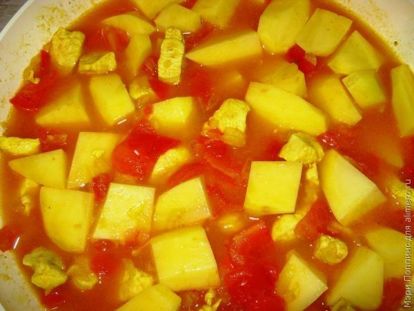 Cover with a lid and leave to simmer until cooked.
Sprinkle the prepared dish with finely chopped greens.


After trying the dish, I realized that the next time I add garlic. Somehow it was not enough. All members of the household really liked, sentenced in one sitting.