Chicken dishes rightfully won the love of chefs from around the world. The number of recipes from this bird has long exceeded several thousand, and now everyone will choose the dish to their liking. I bring to your attention a simple and exquisite delicacy, the preparation of which takes about 30 minutes, and you can even serve it on the most solemn occasion. Meet – chicken with olives in Sicilian.
Ingredients:
4-8 chicken fillets
1 onion
100 grams of olives or pitted olives
150 ml of chicken broth or water
1/4 tsp dry thyme
salt and pepper to taste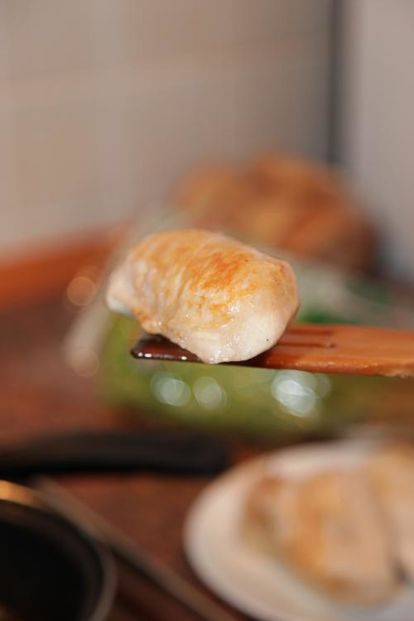 Remove the chicken and in the same pan until golden brown fry the finely chopped onions and olives or olives. Olives are more suitable for a festive meal – they stand out more favorably against the background of a chicken.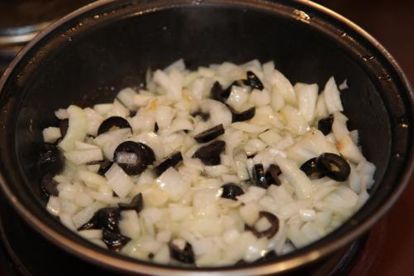 Add the broth or water and thyme.
When the ingredients of this mixture have a golden color and become soft, return the chicken to the frying pan and bring it to a low heat until ready for 15-20 minutes under the lid closed.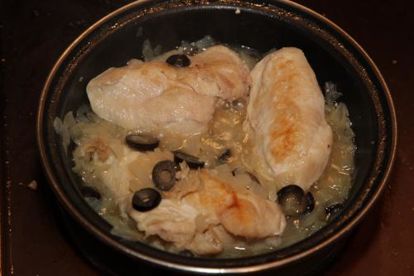 If desired, you can prepare the sauce from a tablespoon of water, a pinch of salt and broth. Over high heat the mixture is brought to a boil for 1 minute. The dish is ready! Chicken laid out on plates, decorating with greens.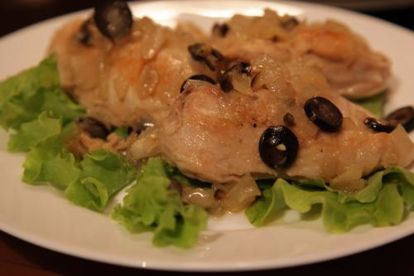 Enjoy your meal!