A unique recipe for baked chicken. You can serve as a separate dish or add to vegetable, or any other side dish.
The dish is interesting, tasty and very like my relatives.
Shakko chicken cooked in a deep, but small in volume, baking sheet or ceramic dishes. You can cook in portions, and on one sheet.
The whole secret of this dish lies in the gas station Shakko. An interesting combination of mushrooms and orange gives the chicken piquancy and slight sourness. However, I suggest you verify this in person and cook the baked Shakko chicken in an unusual sauce.
To prepare meals you need:
Time for preparing – 1 hour
Difficulty cooking – average
It is necessary to prepare the chicken. It needs to be washed.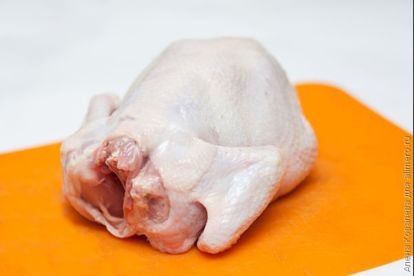 Cut into pieces, slightly beat off the pieces.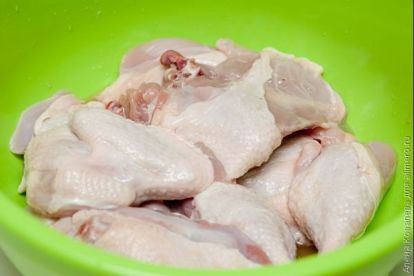 Cooking fill shakko.
Boiled boiled mushrooms in a blender and put in a mixing bowl.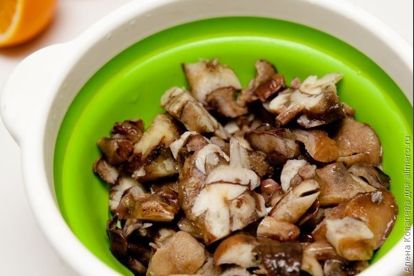 Cheese coarsely grate.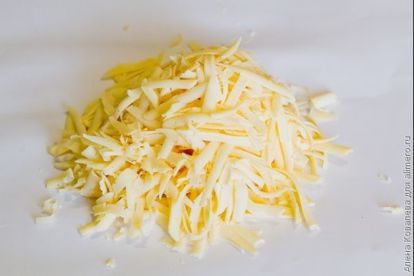 Garlic peel, squeeze or chop with a knife and add to the cheese.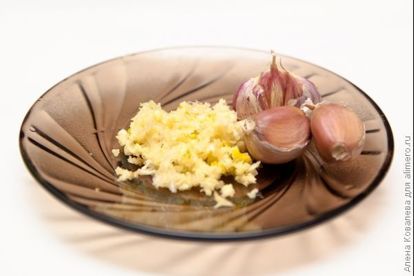 In a blender, mix the eggs and sour cream, pour the juice of one orange.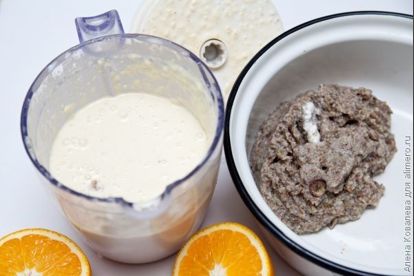 Cheese and garlic are also sent to the blender and mixed. Add your favorite spices to taste.
In the resulting mass we begin to gradually introduce the flour, mixing with a blender until a homogeneous mass.
The resulting potting combine with chopped mushrooms in a mixing bowl. The mass should turn out like a liquid pie.
Lay the pieces of chicken on a baking sheet and pour the prepared mass. Put in a slightly preheated oven for 35 minutes.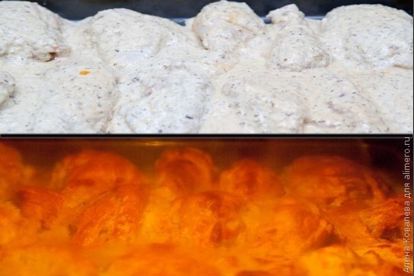 Roasting temperature should not exceed 180 degrees. If there is a place on the sheet, then you can put potatoes cut into round slices under the pot. It is well combined with filling of Shakko and the vegetable marrows, cut into rings. You can use frozen vegetables.
After the cooking time has expired, turn off the oven and allow the dish to stand for about 10 minutes.
Everything is ready, you can serve on the table a wonderful baked chicken, which remained juicy and soft under the Shakko pouring.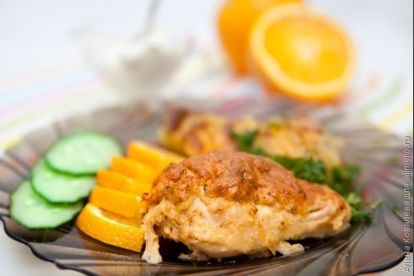 Serve on a flat plate. Serve can be greens and orange slices. Enjoy your meal!