We used to see sandwiches, as a snack on the holiday table, but now, it is too easy. I love to please guests with original dishes, and today I want to share with you a recipe for a delicious pita of chicken with pita bread. It prepares very quickly … and is eaten just as quickly!
Thin pita contains very few calories, so it is suitable for diet food. The filling can be sausage, and chicken, mushrooms, salad, vegetables and other products. Pita is soaked with filling, and its taste changes slightly.
Time for preparing: 25-30 minutes
To prepare the roll, we need:
thin pita bread – 1 sheet
processed amber cheese – 1 pack
Mayonnaise – 2 tbsp.
dill – 1 small bunch
Chicken fillet – 2 filet
tomatoes – 2 pcs.
hard cheese – 50 g
salt
ground black pepper
vegetable oil for roasting
To begin, we will prepare everything you need.
Boil in salted water chicken fillet, cool and chop.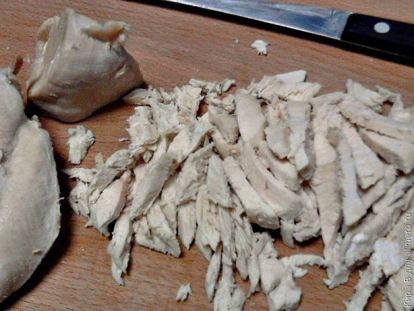 Cut tomatoes into thin slices.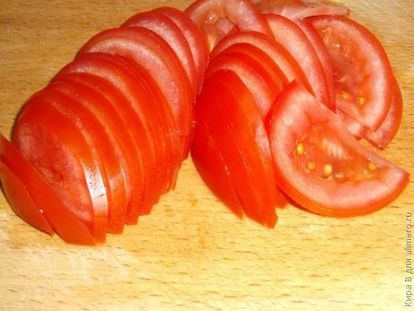 Grate the cheese on a fine grater.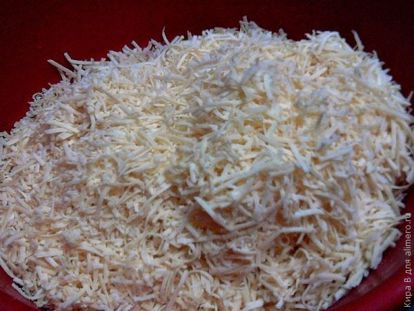 Mix in a bowl melted cheese, mayonnaise and finely chopped dill. Add salt and pepper to taste and mix everything well.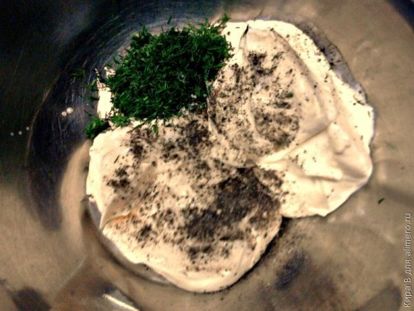 Spread mixed mayonnaise cheese on a spread sheet of pita bread.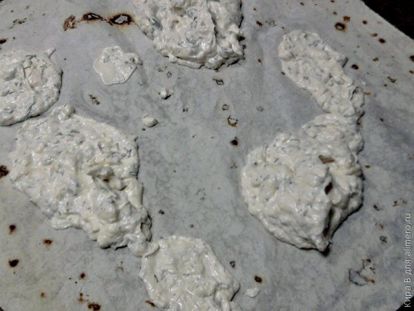 Well smear amber around the sheet.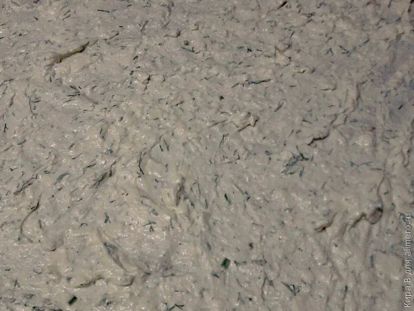 Put sliced ​​chicken fillet on the edge of a greased sheet.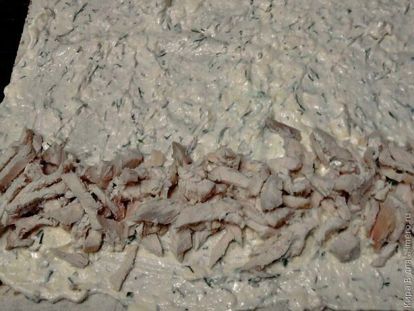 Slightly departing from the decomposed chicken, lay out sliced ​​tomatoes.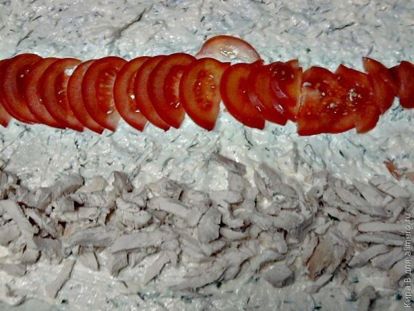 Sprinkle with grated cheese on top.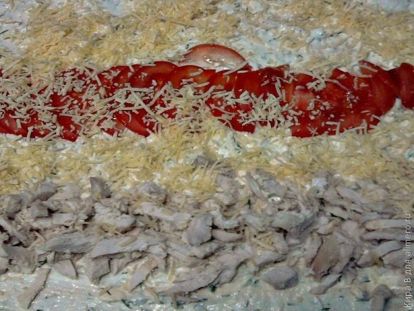 We begin to gently, tightly roll the roll sheet of pita.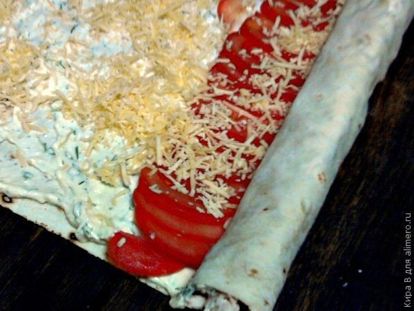 The rolled pita bread is cut into two or three rolls (which would fit in the pan).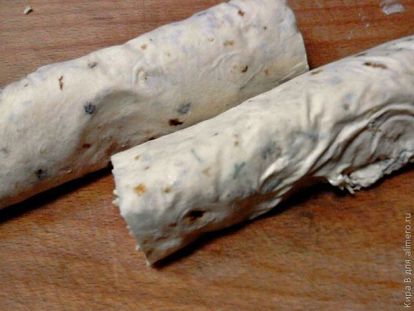 In a heated pan fry the rolls on all sides until slightly golden.
After cooling the rolls a bit, cut them into small pieces, rolls.
The resulting rolls lay out on a plate.