Pita bread stuffed with white cabbage and chicken is crispy on the outside and juicy on the inside. Preparing such a dish is easy and fast. You can see for yourself.
Time for preparing: 45 minutes.
To make pita bread with cabbage and chicken, we need:
1) thin pita 2 pcs
2) white cabbage 500 g
3) chicken fillet 600 g
4) 1 onion bulb.
5) ground black pepper, coriander, salt
6) a few tablespoons of mayonnaise
7) carrots 1 pc.
8) vegetable oil
Chicken fillet cut into large pieces.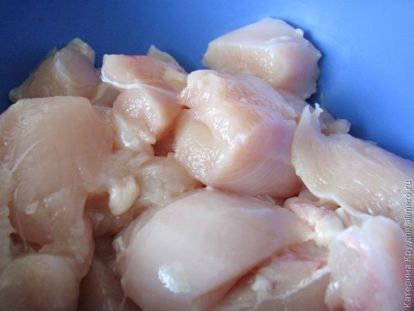 Using a meat grinder, grind the meat into minced meat.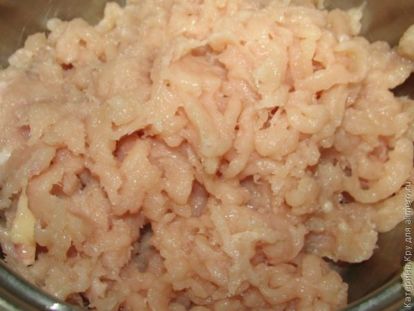 Pour vegetable oil into a frying pan or stew-pan. While it warms up, finely chop the onion head. We send it to the hot oil.
Top lay the cooked mince, salt it, add a pinch of black pepper and coriander.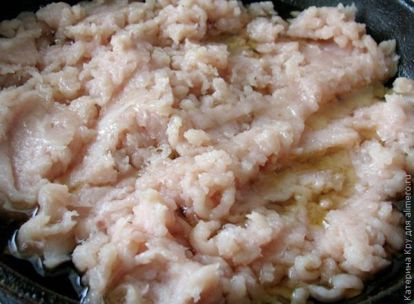 While the meat is stewing, clean the carrots and grind it on a coarse grater.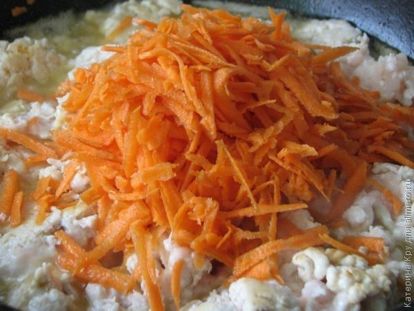 Put the shabby carrot on the minced chicken and mix them.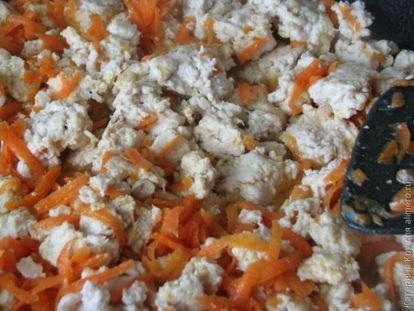 Meanwhile, shred white cabbage.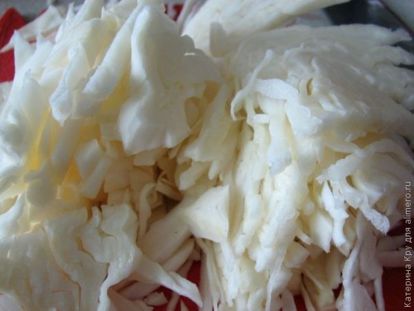 We send it to other vegetables and cover with a lid.
It will be delicious if you add a couple of tablespoons of homemade tomato paste to this filling.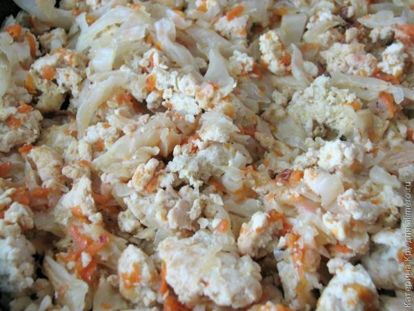 When the filling is ready, let's prepare the envelope for it. Thin lavash cut into 6 squares, it is about 12 * 12 centimeters. Each pita we coat with a thin layer of mayonnaise, it will glue the edges in the process of roasting.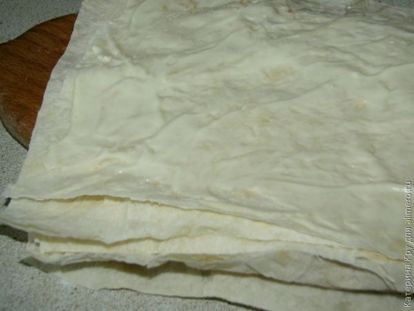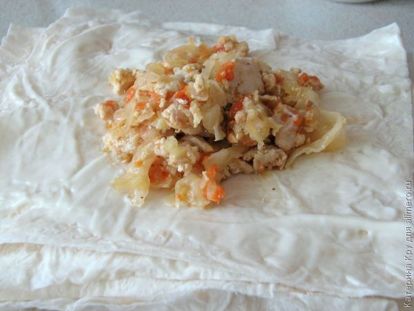 Fry each of the envelopes on both sides until golden brown and spread on a dish.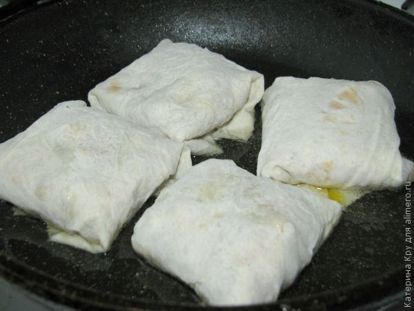 Such a dish is crispy on the outside and very juicy on the inside! You can take it with you to work as a dinner or fry quickly in a frying pan if guests suddenly come.
To do this, you need to prepare the filling in advance, and wrap it in greased mayonnaise squares of pita before cooking. A couple of minutes on both sides is enough to prepare this dish. It is better to eat in the form of heat.