The wonderful, incredibly tasty and, of course, the long-awaited Shrovetide week is just around the corner. This year it will begin on the 16th and last until February 22.
Personally, I love Pancake Day. I love pancakes. I also like to improvise and create new interesting dishes with ready-made pancakes, as well as revive forgotten original recipes.
Let's cook with you Kornik – a traditional Russian traditional holiday dish with pancakes and lots of tasty and nourishing stuffing, baked under an appetizing golden crust from dough.
Earlier Kurnik always prepared for big and fun celebrations and, naturally, was at the head of the festive table. So it's time to get acquainted with this interesting dish on pre-baby days.
For cooking kurnik we need:
– 400 g flour
– 1 egg
– 100 g margarine
– 1 tsp. baking powder for dough
– to taste salt and sugar
– 100 ml of milk
– 250 g champignons
– 2 bulbs large
– 0.5 kg of chicken meat
– 0.5 cup rice
– 5 chicken eggs
– a bunch of parsley
– a mixture of Provencal herbs
– to taste salt and ground black pepper
– sunflower oil
To decorate: 1 beaten egg
How long does it take to prepare: 2.5 hours
Level of difficulty: average
Algorithm of necessary actions when cooking kurnik:
Well, I would recommend starting with the dough, in which our dish will be baked.
Separately, mix dry (flour, salt, sugar, baking powder) and liquid components (beaten egg, milk and melted margarine).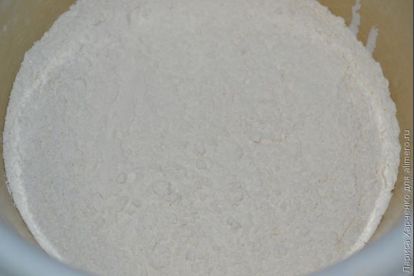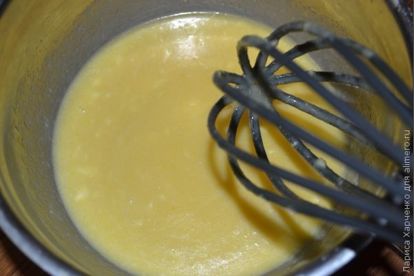 After combining the flour mixture and milk-egg mass. Knead the dough. Then it must be covered with a film and put into the refrigerator.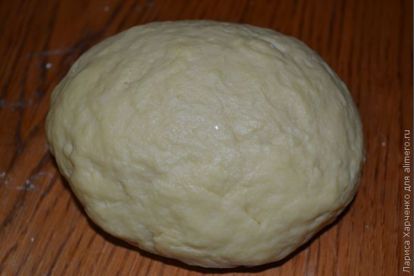 Now you can do pancakes. I recommend here to use your favorite recipe and fry a small pile of pancakes, although you can also use the proposed recipe – it has also been tested and tested more than once.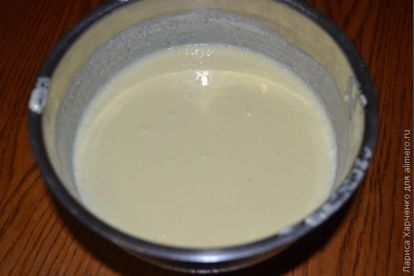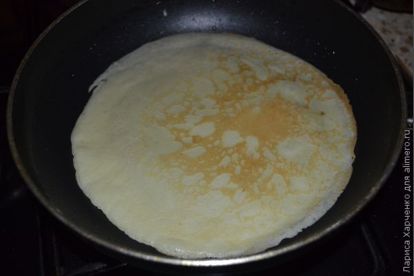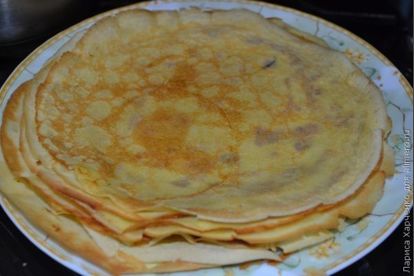 For the filling, I pre-boiled chicken thighs and shins homemade. It took me a long time. If you take shop chicken, then everything will be much faster.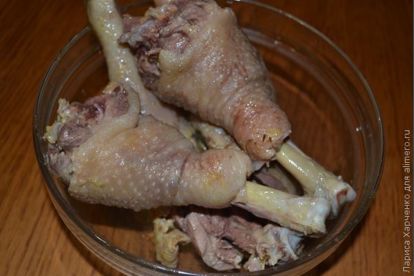 What matters is not so much the process as the result – we need a pound of boiled and chopped chicken meat. You can, by the way, just use chicken breast – it will be the easiest way.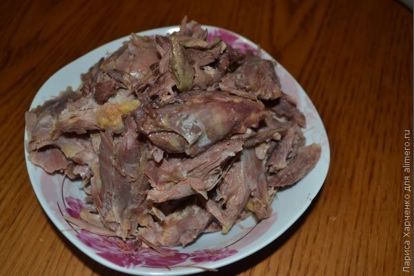 Cut mushrooms into slices. Onion chopped feathers. Fry everything in butter until cooked. It is advisable to salt and pepper.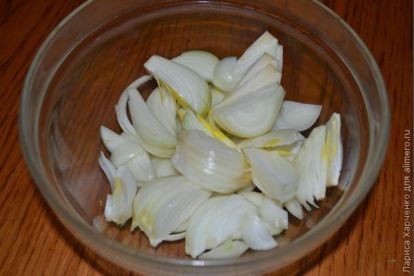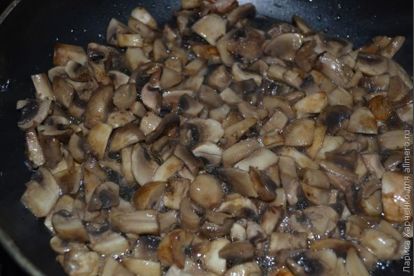 Mix boiled and chopped eggs with pre-cooked rice. Add chopped parsley, salt and season with a mixture of Provencal spices. Stir well.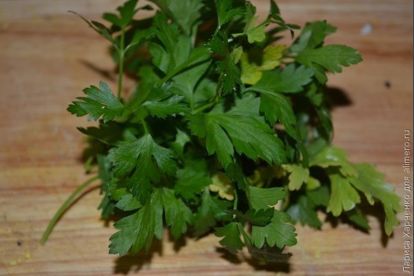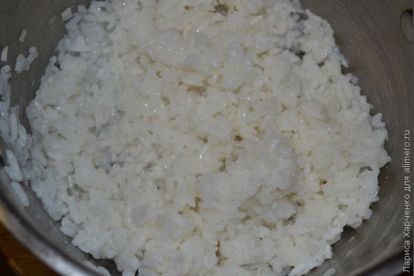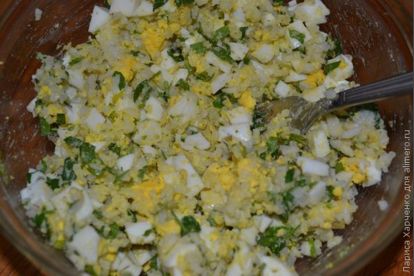 Chilled dough divided into 3 unequal parts. Roll out the middle piece in size slightly larger than pancakes and lay out, for example, on a baking sheet or a form where the product will be baked.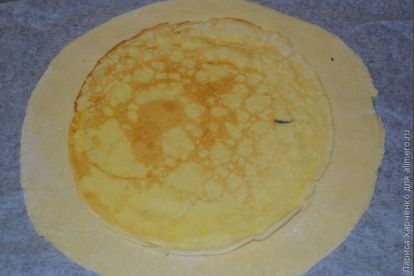 The first layer, we lay out a mixture of rice, eggs and greens. Shifts the pancake.
The next layer will be fragrant fried mushrooms with onion. Again we shift pancake.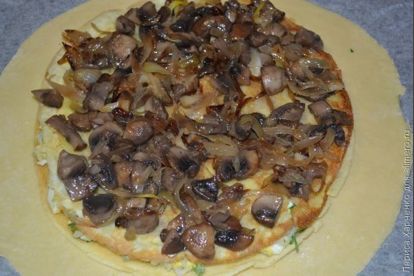 Next boiled chicken and go again a pancake.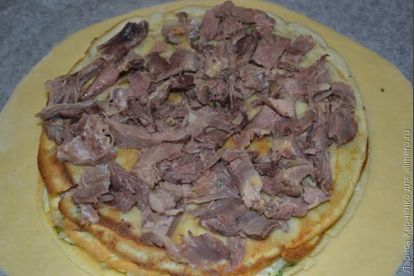 So we alternate at least twice or as many times as you have enough pancakes and toppings.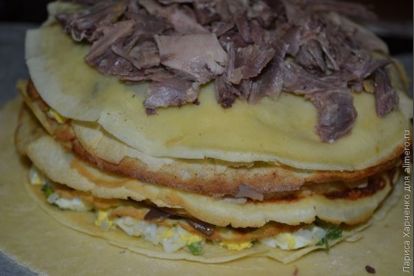 Now you can roll out the largest piece of dough – we cover them with our tasty hill and tightly pinch the edges.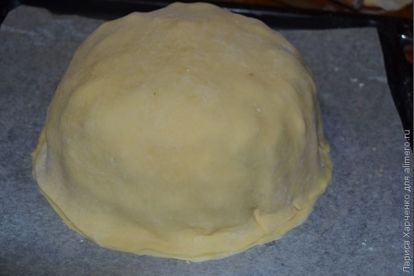 From the remnants of the dough, you can cook otdelochka – leaves, petals, pigtails and decorate Kornik.
For a beautiful and golden brown crust of the finished product, the kurnik should be greased with a beaten egg and baked in the oven for 30-40 minutes.
I think no one doubts that this is a very tasty, satisfying and interesting dish with its own history and traditions! Help yourself!