Chicken fillet, soy sauce and garlic – that's about all we need to make this light, juicy, savory Asian-style dish.
It takes 1.5 hours to cook, of which 1 hour to pickle the meat.
For three servings we need the following ingredients:
chicken fillet – 500 gr.
soy sauce – 200 ml
garlic – 2-3 slices
Also for piquancy, you can add a few tablespoons of dry white wine or juice of half a lemon. I like both options, and in fact, and in another case it turns out delicious.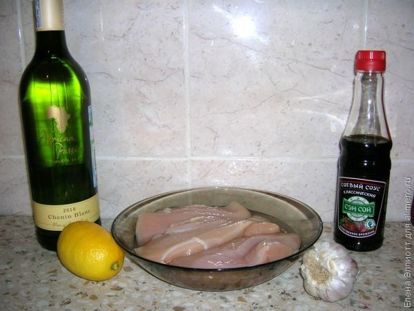 Cut the fillet into small cubes and place in a bowl.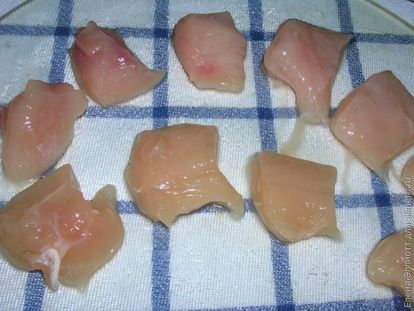 Grind the garlic. The smaller, the better. You can use the garlic press.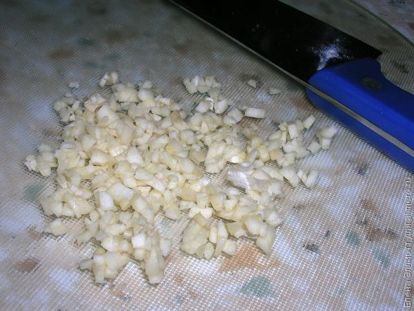 Add it to the chicken.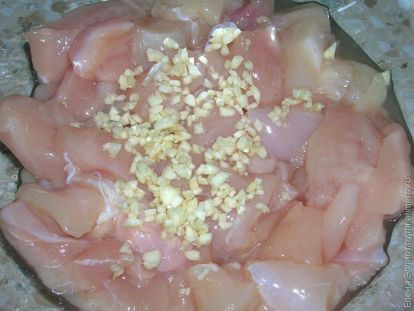 Fill it all with soy sauce. Add lemon juice or white wine.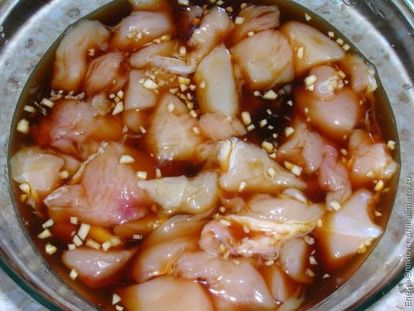 Marinate need for an hour. Chicken fillet is very tender, so if you perederzhat it in the marinade, it can become too sharp.
Another secret of mine is that I sometimes dilute soy sauce with water (in a ratio of one to one), since I do not like too much salty food. Of course, it all depends on the particular soy sauce that you use.
There are many variations of such soy marinade. You can add honey, ginger, mustard, etc. It is suitable not only for poultry, but also for pork, for example. Only meat needs to be kept in it a little longer – at least two hours. It turns juicy and fragrant.
When the chicken is marinated, we get it, if possible getting rid of garlic pieces.
Now put the chicken in the pan with hot oil.
Just 10-15 minutes – and the fillet is ready!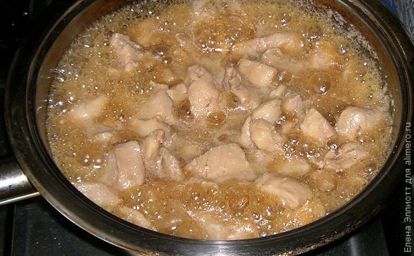 And of course, what kind of chicken in Chinese without rice! In the original version of this recipe, a boiled rice was recommended for garnish. Which is quite justified, since the taste of the fillet is quite saturated, and the side dish fits the simplest. But I tried to serve it with rice noodles – and it also turned out pretty tasty.