Sometimes I declare a day a simple and healthy meal. Simple and in preparation, and in composition, and not overloaded with calories. In such cases, I sweat home with boiled meat, fish or cook chicken with vegetables in the oven. Most of all I like to cook from chicken breast or fillet. But today I had a chicken.
Everybody loves the chicken in my family. She cooks quickly and there are many recipes for cooking. The last month of summer is in the yard, which means a lot of fresh vegetables. Today I talk about how I cooked chicken with potatoes and zucchini.
1 chicken, weighing approximately 1700 g
4-5 potatoes (depends on size)
Half Medium Zucchini
Time for preparing: 2 hours


Complexity: easy
Chicken washed and cut into pieces. Fold in the dish, salt, sprinkle with herbs and sprinkle with vegetable oil. We leave it in this form for a while, while we clean the vegetables.
Peel fresh potatoes.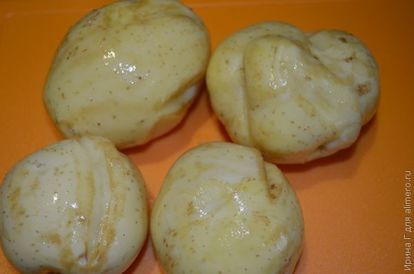 Cut into 4 parts.
Zucchini clean and cut quite large chunks.
Spread the chicken on a baking sheet.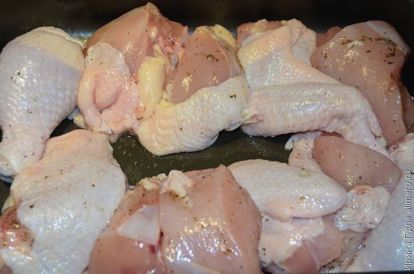 Place potatoes and zucchini in empty places on the baking sheet.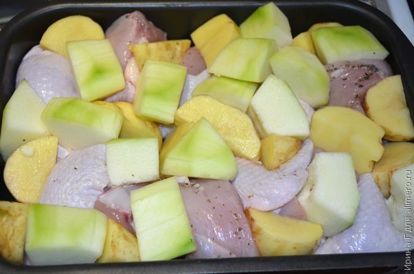 Salt and sprinkle with olive herbs or any other spices. Sprinkle with vegetable oil.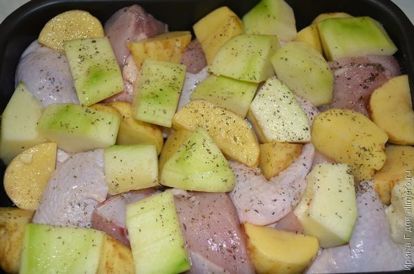 We close the baking sheet with foil, otherwise the potatoes and zucchini can dry, even before they are baked.
Put the baking tray in the oven, preheated to 190-200 degrees for 1.5 hours.
Half an hour before the readiness, we remove the foil so that the top of the chicken and vegetables turn red.
Chicken and vegetables are laid out on plates in an arbitrary composition: someone wants to try and potatoes and zucchini, someone chooses only potatoes, well, and who wants to lose weight, can be limited to low-fat zucchini.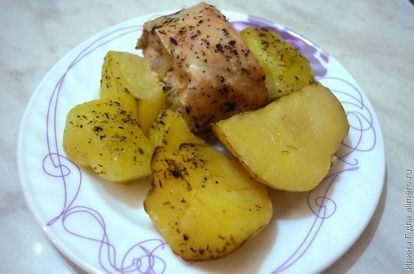 All bon appetit and healthy food!