I love to cook in pots. The food they get healthy, soft and dietary. Today I want to introduce you to a good dinner, which I prepared, you guessed it, in pots.
The pots are very time-saving, I have already seen this more than once. The preparatory process takes a little time, and the rest of the time, the food is prepared without my intervention.
I can add to the pluses of the pots that they burn almost nothing, no need to interfere and monitor the temperature. The only thing not to forget that you need to remove the pots from the oven.
Returning to today's dish, I note that I fed my entire family with 4 pots, which means that the products will be designed for 4 large portions.
To cook chicken with rice, we need the following ingredients:
Time for preparing – 1 hour.
Onions and carrots cut. Send them to the pan, fry in vegetable oil, add salt, spices.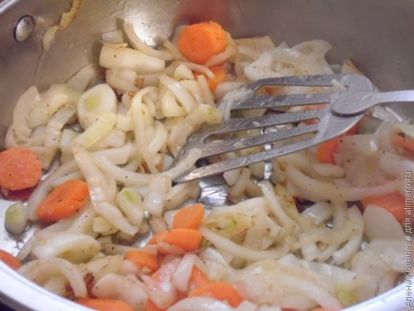 Wash the chicken, clean the skin, cut into portions.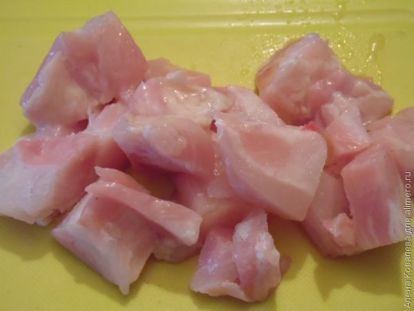 Send the chicken to the vegetables in the pan, fry over high heat.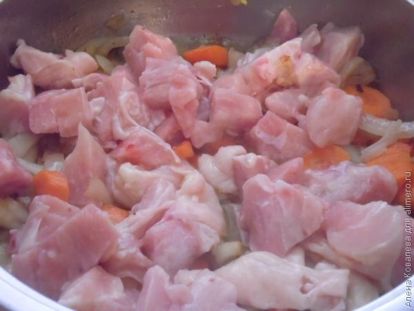 When the chicken with onions and carrots is fried, add rice. Rice, of course, pre-wash. Stew rice with chicken for 15 minutes until half ready.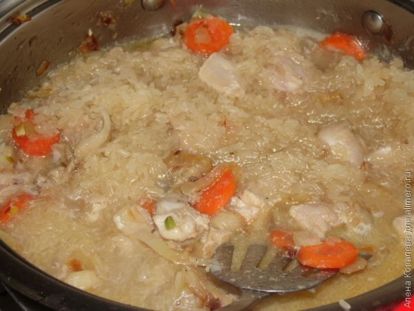 When the liquid has evaporated, we transfer the rice to the pots.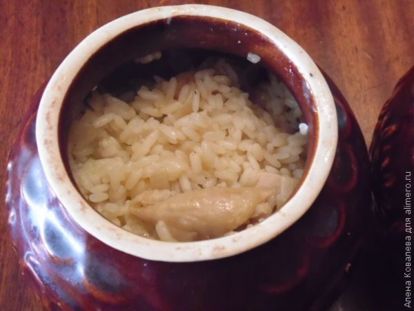 In each pot we put greens, garlic cloves and a piece of butter. Add a little more water, literally 3-4 tablespoons in each pot. Sent in the oven for 30 minutes.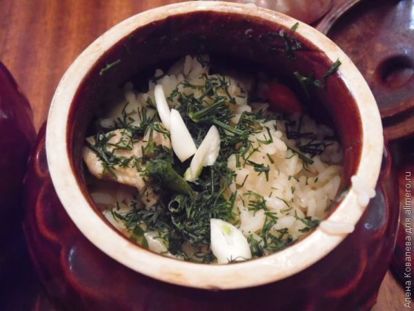 We spread on the plate the contents of the pot, served with greens or various sauces.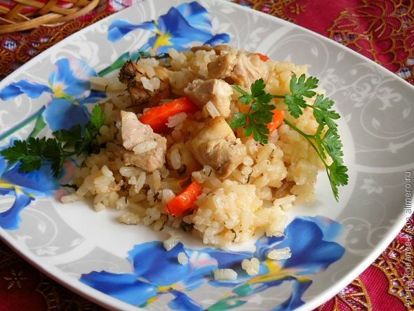 Enjoy your meal!