Preparing real pilaf is a laborious and troublesome business, but there are many recipes in the cuisines of the peoples of the world that very remotely resemble pilaf, but they are not so difficult to prepare and are very tasty. For example, the combination of chicken, rice and green peas is found in different nationalities. I decided to prepare a dish that is available to the French, but already adapted to our realities.
Ingredients: 1-1.3 kg of chicken meat (1.5 breasts), 2.5 cups of broth or water, 1.5 cups of rice, 1 onion, 2 cloves of garlic, 1 tomato, 1 tbsp. fresh or frozen green peas, or 1 can of canned, dill and parsley, salt, pepper, French herbs, 2 bay leaves.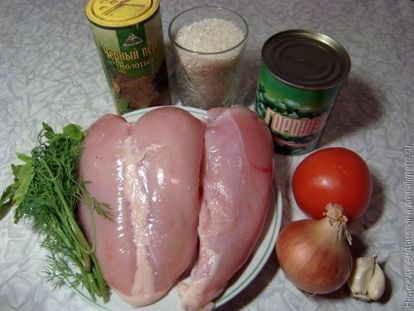 First, I separated the chicken fillet from the bones and skin, coarsely chopped.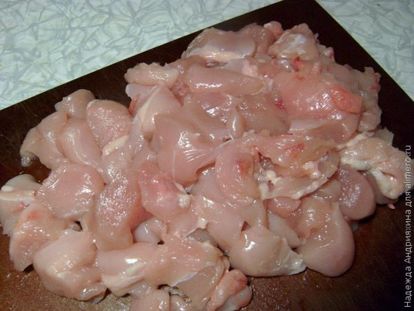 Fried chicken with sunflower oil, adding salt, pepper and sprinkled with French herbs.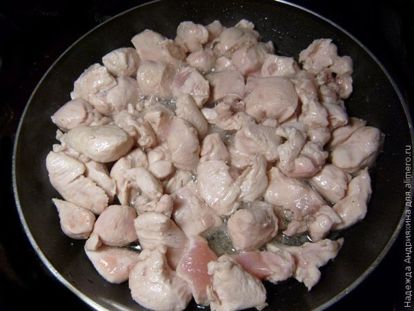 Onions cut into small pieces, squeezed garlic through a press and all together roasted separately from the chicken. Since all the ingredients then need to be mixed in a deep frying pan or saucepan, you can immediately fry the onion with garlic there.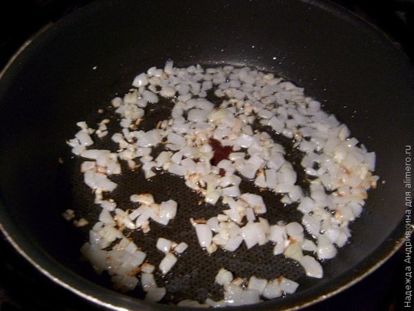 I put sliced ​​tomatoes and greens in toasty browned and stewed until soft.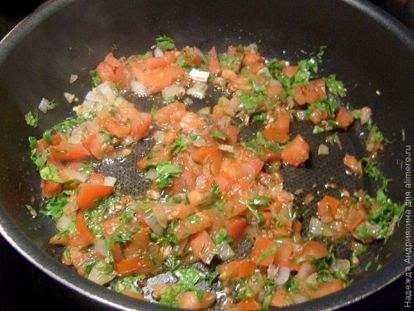 Then I poured vegetables with broth, salted, put spices and brought to a boil. Rice washed to clean water, put in the broth and left to cook under the lid.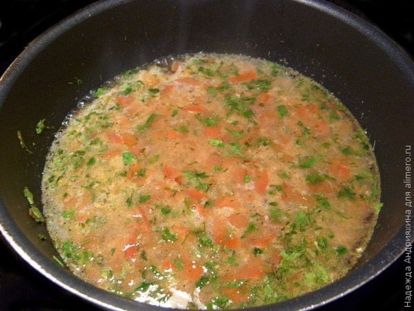 Rice need to be cooked just until half cooked, after which add green peas and cook already together. Green peas will suit this dish any: fresh, canned or frozen.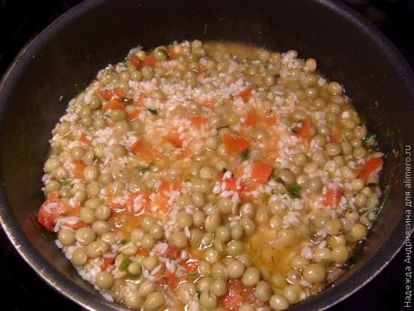 When the rice was cooked, I added the fried chicken and, stirring, stewed everything else together.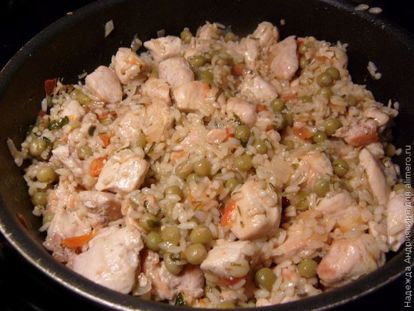 5 minutes before switching off the plate, I put a couple of leaves of lavrushka under the lid. It is clear that then the leaves need to be removed.
In this dish is a very good combination of ingredients, so everyone usually likes it.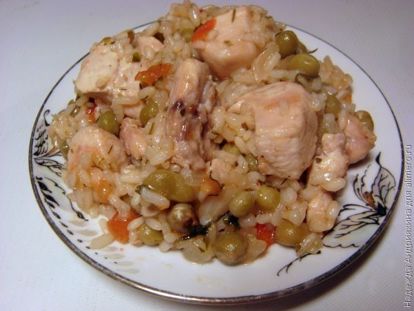 If you add a salad of any fresh vegetables, generally go with a bang.