As soon as the pumpkin season comes, I can not tear myself away from this vegetable, I cook it in all sorts of variations: both what I have cooked many times, and something new, and improvise, making my own combinations.
Very much in my family fell in love with pork stew with pumpkin in pots, and with the advent of the slow cooker I began to cook such dishes in it. The slow cooker is still good because it quickly boils down those products that usually take a lot of time to extinguish on the stove or in the oven, in particular, chickpeas.
I decided to cook a pumpkin dish, instead of pork, take chicken, and replace other vegetables with chickpeas. It turned out extremely tasty!
Ingredients: 1 kg of pumpkin, 1 chicken breast, 250 g chickpeas, 1 onion, 1 carrot, 1 glass of water, 1 tsp. curry, 1 tsp cumin, 1 tsp paprika, 0.5 tsp pepper, 2 tsp salt.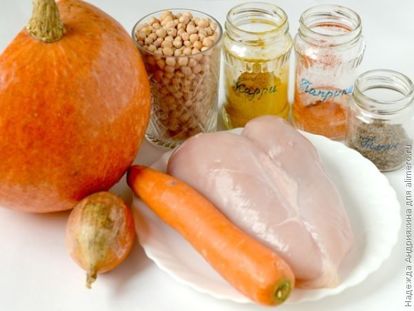 Despite the fact that chickpeas in a slow cooker is preparing faster, it still needs to be soaked. I usually do it at night, but if you need to cook it quickly, you can soak with baking soda and leave for four hours.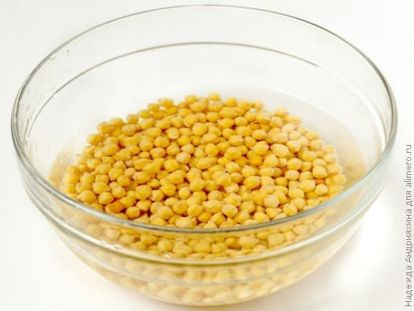 Cut chicken fillet from chicken breast and cut into slices.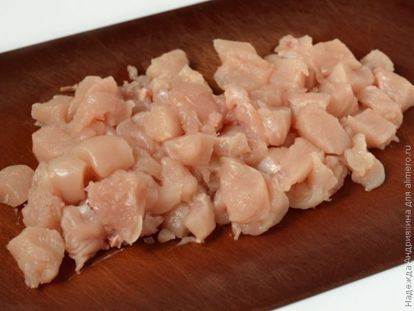 Grate carrots, cut onions into small pieces, brown in the Frying mode in the slow cooker.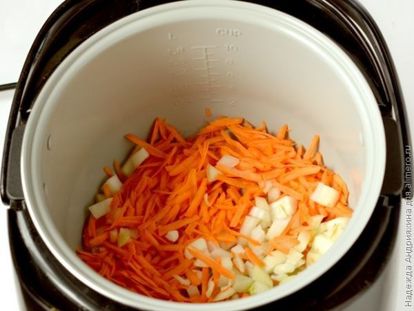 Then put the pieces of chicken and also give to redden.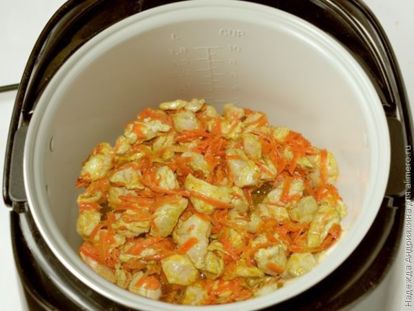 Fall asleep chickpeas, pour in a glass of water, add spices without salt and cook in the Quenching program for 1 hour. Salt, of course, is clear why it is not added at this stage – so that the peas are boiled soft.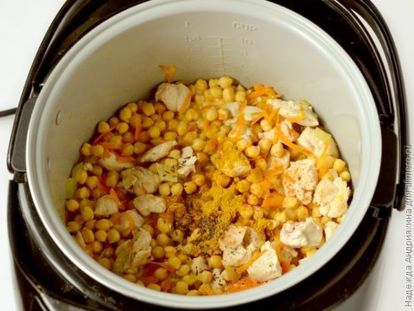 When chickpeas with chicken are extinguished for an hour, and the slow cooker gives us a signal, put the pumpkin cut into large pieces in the slow cooker. Now it is possible and salt. Cooking again on Quenching 1-1.5 hours (check if chickpea is ready).

The dish turns out very bright, nourishing, aromatic, tasty. A bit of greenery – and nothing more is needed for it.