Chicken with potatoes in the oven is fast, tasty and convenient. These are the recipes I like the most. When you need all a bit to prepare, mix and send in the oven. And there the dish itself is prepared and you go to the kitchen already when the house smells delicious. A minimum of effort, and everyone is happy.
Chicken in the oven with potatoes can be called a quick recipe, since the active actions are 15-20 minutes. I think that for a full-fledged dinner this time can generally be considered minimal. And such a chicken can meet guests. Sent it to prepare in the oven and you can cut the salad, but still have time to tidy up a bit and fix her hair.
In general, as you can see, the recipe can be considered universal. And very fast. And insanely delicious.
To cook chicken with potatoes in the oven, you need the following products:
Preparation time: 1.5 hours, but 15-20 minutes of active actions
Difficulty: easy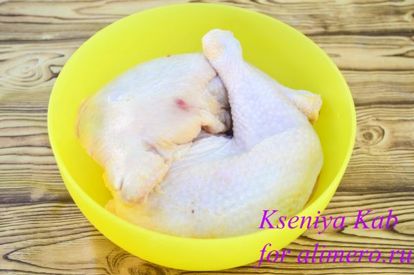 To begin with, wash the legs.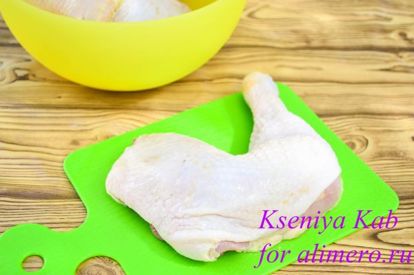 Cut them into three pieces.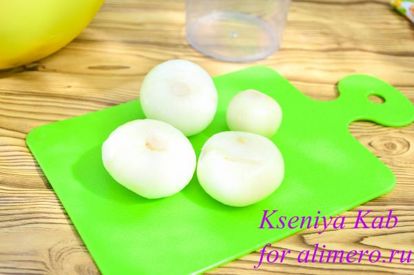 Cut it into rather large pieces and send it to the blender bowl. Turn the onion into a puree. If suddenly in your kitchen there is no blender, then three onions on a fine grater.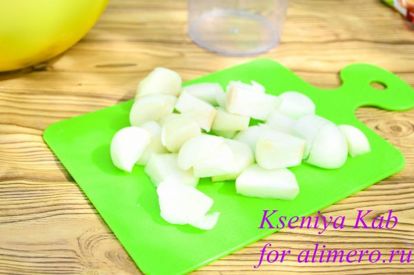 Add salt to taste in onion puree.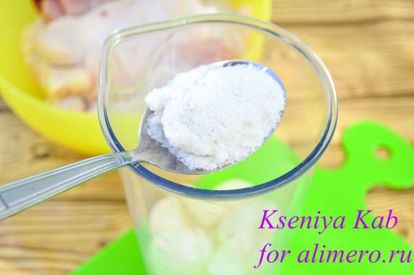 Add your favorite spices.